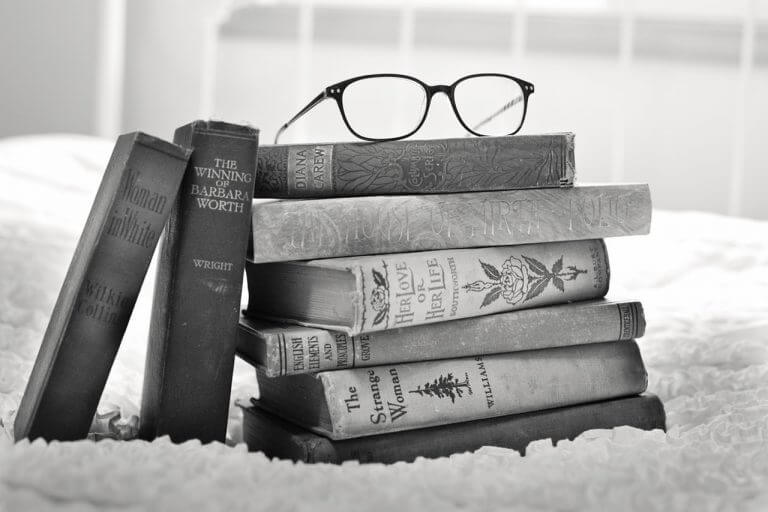 As you are reading this, I'm unconscious. Or, at least I was floating slightly above planet Earth earlier today, just an hour or so after scheduling this post so you could read it. Yet another surgery to redo work I had done years ago – 28 years, to be exact – after surviving cancer treatments. I've come to the point in my life where I accept this as yet another challenge to overcome. By finding the best doctors and hospitals for what I need, the stress is low and my expectations remain high. The drugs coursing through my veins give me a whole new outlook on my life and the possibilities for the future when I awake. And the doctors have promised to do no harm, so there's that.
In a day and age of global warming, pandemics, and cryptocurrency, doing no harm takes on an entirely new meaning. In Latin, this is primum non nocere or primum nil nocere. Many believe this phrase to have come from Hippocrates, but it is not included in the Hippocratic Oath. The exact origin of this phrase is uncertain. Some early versions of the Hippocratic Oath include the promise "to abstain from doing harm" but do not include the precise phrase. Perhaps the closest approximation in the Hippocratic Corpus (a collection of around 60 early Ancient Greek medical works strongly associated with the physician Hippocrates and his teachings) is in Epidemics: "The physician must … have two special objects in view with regard to disease, namely, to do good or to do no harm."
I spent decades of my earlier life floating just above true consciousness. By this I mean that I was always looking for something that was just out of my reach. At least that was my perception. This all came to a head during the mid 1980s. I had taken a job as a production assistant with a company located just a few miles from where I was living at the time. A production assistant is simply a fancy title for a position known more commonly as "runner." I was a runner and did my best to run as fast as I could at all times.
Sometimes, I was sent to LAX to drop off or pick up someone working there in a different capacity. This company had been started in France several years earlier, and also had offices in Tokyo, where they had established a partnership with the Japanese animation studio "Tokyo Movie Shinsha", as one of the overseas animation subcontractors. One of my tasks several times a week was to take several pages of information into a room where a large machine sat, ready to be turned on and pressed into service. I would carefully feed the sheets in one by one, and when they emerged I had to check to make sure each page had a small red line on it. Then one of the primary people would place a call to the appropriate office in France or Japan to confirm they had received the facsimile I had sent. Yes, this was the earliest version of what we now take for granted to be a fax machine.
One day I visited the office of a woman who had just arrived from Chicago to head up a new department. I asked her about the large poster on the wall behind her desk. It was a photo of a Black woman holding a microphone. She explained that this was someone named Oprah Winfrey and that she had been working on her new talk show immediately before being hired by the production company where we now both worked. She told me to keep at eye on Oprah because she was a fresh voice and I promised to do so.
Another time, I was invited into the back of the building to an area where people were doing some technical work. One of them had told me he would explain what they were doing after work one day. This lasted for a few days before the supervisor told me they were the only non-union animation company in the States and they were trying to unionize. This meant that I could no longer visit or learn anything more about the work they did. I had hoped to move up in the company this way, but I understood and stayed in the part of the building where I was supposed to be from then on.
Michael Jackson stopped by one afternoon. This was before "Thriller" and some other events that would make him a household name, but it was still a big deal. He had a friend who worked there and when I went to find her, Michael tiptoed behind me. Later she would explain to me that Michael was paying her to be with him. She blushed and explained that it wasn't what I might have been thinking (I wasn't thinking that it anything untoward) and that Michael simply didn't like being alone.
My department was headed up by a man named Greg. He had brought in his friend, Fred to help out. They got too busy and that was why my position had opened up. I knew I was on the bottommost  rung of the company's ladder and grateful to be there. I was being paid more than five hundred dollars a week, more than I had ever earned up until that time. Whatever they wanted or needed me to do, I was anxious to serve.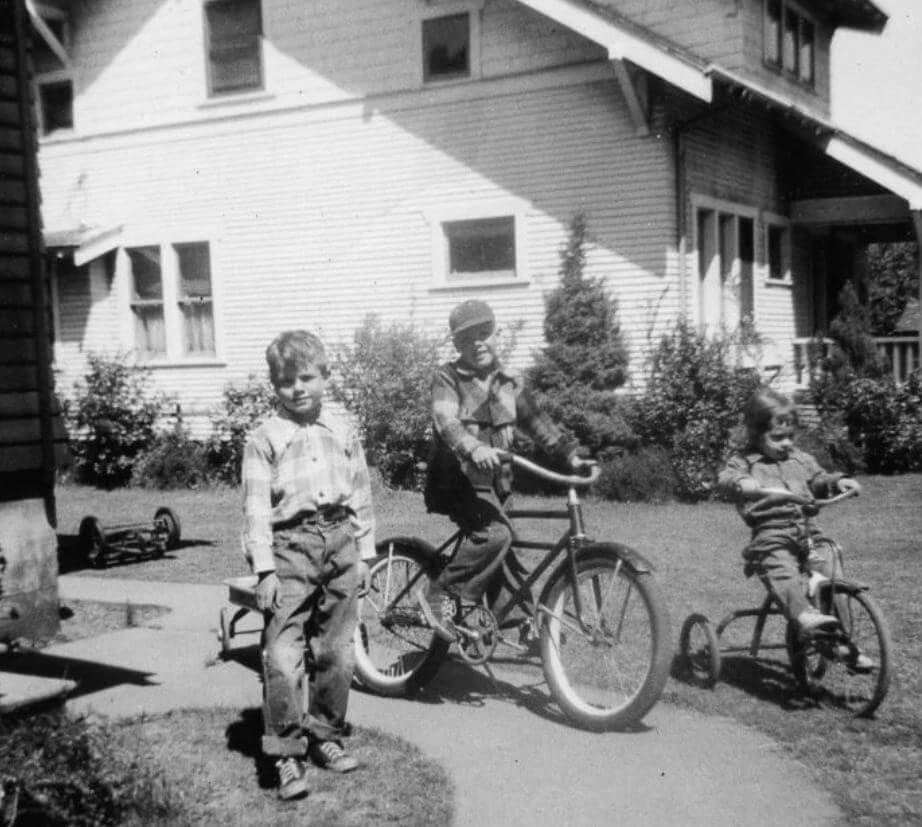 For some reason, it would be the second or third week of my employment before I realized that we had writers in our offices. Real writers. People who wrote for a living and were very good. People who had stories to tell and were in the daily process of honing that craft so that others would enjoy and learn from and feel like they were right there at the center of the stories. These talented men – I don't recall meeting a woman writer while I was there, but it wasn't something I ever gave thought to or dwelled upon – were situated in a wing off to the side. Their laughter could be heard two hallways away and whenever I would show up they were actually excited to see me.
I was a writer too. Except for the glaringly obvious fact that I didn't write. I was someone who talked about writing, yet hesitated to put anything down on paper or with a typewriter. There are few professions where you can claim you're a part of it and not ever actually do something with it. But now I was working with writers, so perhaps this was the key to my actually becoming one of them. Yes, that's what I was thinking back then.
As I went about my daily work that last summer as a production assistant/runner/jack-of-all and master of nothing, I found myself striking up conversations with these writers. One in particular, a man named Joe, would patiently listen to me ramble on for a full minute about a story I was going to write, intending to write, hoping to write before Joe would nod, softly break our eye contact, and get back to his own writing. In my mind, each conversation was getting me closer to actually being a writer; in reality, this was just an illusion on my part. One day, Joe took two full minutes to listen to me and to then speak directly to me.
He said, "I don't want you to tell me about the story you're going to write. I want you to write some pages so I can read it."
I was the one nodding this time. Yes, I promised to do that. No, I never did. I would leave this job a month or so later and it would be almost two decades before I would become a writer. Mingling with writers did not make me a writer. Writing each day turned me into a writer. My life was transformed. I've never had the opportunity to thank Joe personally for the time he gave me or for saying to me what he did on that day so long ago. He was kind and caring and direct. I couldn't have asked for more.
My mother used to say that "it's a great life, if you don't weaken." I'm not exactly sure what she meant by this one, as it was one of a hundred sayings, encouragements, quotes, and beliefs she summed up within simple, if not ambiguous sentences that seemed to roll off her tongue and into the air we sharing at the moment. I haven't weakened and it is a great life. The writing makes it so, in my opinion.
Just like the pony at the petting zoo, mentioned by the character Vaughn R. in J. Michael Straczynski's novel Together We Will Go, I was going 'round in circles before I set about reinventing myself as a writer. First, do no harm; second, write your stories and tell your truths. It will always make a difference for you and others whose lives you will touch.
I'm Connie Ragen Green, writing my way to the life I deserve. It's a great life, and writing my stories keeps me from weakening. You may have the sheet music to It's a Great Life (If You Don't Weaken) here.