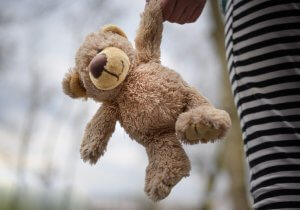 It was the summer of 1977 and I had graduated from UCLA at the beginning of June. The world was my oyster, supposedly, though it didn't quite feel that way at the time. I was married with two young stepchildren and my future was up in the air. We had returned to south Florida the day after my graduation to be closer to his parents and sisters.
Bob Green was a wonderful husband, devoted to taking care of me and the kids and providing what we wanted and needed with his work in construction. Matthew and Amanda had been shuffled back and forth between their birth mother and their paternal grandparents during the two years their father had been in Vietnam. It had taken a year to get things sorted out and they couldn't have been happier to now be a part of a loving, nuclear family.
I had been raised by a single mother and had little contact with my father growing up. As an only child I wasn't accustomed to the dynamics of family life but so wanted to make it work and to fit in. I relished the simple moments, like brushing Amanda's hair and finding just the right sneakers for Matthew. And my cooking improved, to the point that Bob smiled one evening at the dinner table and told me my fried chicken and collard greens tasted better than his mother's did. The children giggled and I beamed.
On the face of it we appeared as a traditional family of the 1970s, where dad went to work each day and mom went to school part-time, and the kids were in Little League and ballet. We had one car payment and one very used car. We were saving up for a downpayment on our first home. My mother lived close by and my in-laws visited regularly, making the nine hour drive from their small town in southern Georgia. And everything was moving along smoothly. Until it didn't any longer. Until it all came crashing down. Until my contented life with my little family came to a screeching halt.
Bob's ex-wife had remarried and wanted custody of the kids. There was no such thing as "joint" custody in those days; it was winner take all. Then my in-laws hired an attorney, someone they had known for decades who practiced in rural Georgia and was used to getting his way in his county and beyond.
The world may have been my oyster at some point but now it was imploding. Registered letters from courts and attorneys came at us like boomerangs, requiring answers and statements and proof and notarizations and character witnesses. The phone calls began at eight each weekday morning and one day young Matthew answered. The lady on the other end of the line wanted to know if he preferred to live with Tammy, his birth mother or with Perry and Lois, his grandparents. I came into the living room to hear him say,
"I want to live with Daddy and Connie."
I slammed down the phone in what was to become my worst day ever. And I was not proud of what I said or did on that day but it was how I felt at the time and my truth in those moments.
A week later a court order granted temporary custody to Bob's parents and an olive green Ford Crown Victoria pulled into our driveway to take the children away. Walking by our Chevy Malibu Matthew turned to look at us and mouthed the words "Ford means found on road dead." Amanda kept her head down, clutching the Gund teddy bear wearing a blue and gold UCLA shirt I had bought for her with some money I had received for my graduation. Bob and I waved and maintained our gaze as the car backed out of the driveway and accelerated to the end of the road. The children never looked up and avoided the goodbye.
We were inconsolable for days after that. Finally we stopped crying and talking and went through the motions of a life once filled with joy and laughter and now split apart at the seams. Bob broke the silence on a Tuesday morning to tell me about a job offer in Riyadh, Saudi Arabia and the interview was held that Friday afternoon.
It was a blur of activity to get everything ready for him to leave the country. And I had news of my own; on a whim I had applied to several law schools during the spring before graduation. Now I was holding the acceptance letter in my hands from a prestigious school in New York City. I would be an escape artist and move to a city I had only visited twice, both times with Bob and the memories never gelling in my mind.
Everything was coming together as we realized that New York was the best place for me to be while he was working overseas. He would be flying to Riyadh and back from the JFK airport, I would be in school, the salary he had negotiated with the Ralph M. Parsons company was higher than we expected and more than we could ever have imagined. The plan was to save every penny for the two years he was gone. Then we could hire our own attorney until I became one and fight to bring Amanda and Matthew back to us. It was more than a plan. It was the vision that kept us alive and with each breath we drew there was hope and each breath we exhaled made us stronger.
Then it was time. I rode the special subway, dubbed the "train to the plane" by boarding the E train in Manhattan and changing to the Air Train at the Jamaica Station. The company had arranged for us to meet for two hours before his flight left for London Heathrow and then on to Riyadh. It was unknown when we would see each other again and the receptionist handed me a clear plastic envelope with instructions on how to send letters and the details of making an overseas call from a home phone. I could see rows of stickers with the address printed in Arabic. Back at the hotel I practiced the letters on a piece of fancy stationery I found in the top drawer on the nightstand. It wasn't so easy, but then I didn't think it would be.
The next day I moved into my new apartment on 51st and First Avenue. Four flights straight up and then a sharp left. The key was sticky in the lock but finally turned. I entered into the living room, or was it the kitchen? No, the kitchen was over a little further to the right. There was the bathroom, off the kitchen and in it a freestanding cast iron bathtub held up by four big "clawfeet" that resembled the paws of a big cat.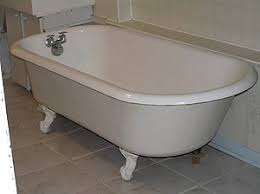 By the end of the first week I had discovered two things; one, I would not enjoy a career in law and two, living alone in New York City was scary. My goal was to find a suitable roommate and I did just that in less than a week. Her name was Julie and we met at the small market across the street. She was attending the Neighborhood Playhouse with the goal of becoming an actress in the theater.
While we squeezed the produce like we knew what we were doing she told me that she was commuting daily from Morristown, New Jersey, about 35 miles west of the City and would give anything to live closer in. We walked over to the large plate glass window facing First Avenue and I pointed up at the apartment. The neighborhood Playhouse was four blocks away and she hugged me when I asked her to share the apartment with me.
Julie's parents, brother, and grandmother drove her into the City on Saturday. When I opened the door to greet them they treated me like one of the family. They were an Italian family and her grandmother still spoke only Italian. They came bearing boxes and bags containing the most delicious and exotic (at least to me) foods. I knew the smell had permeated the stairwell and was making the neighbors jealous.
"Box cars, this place is made of box cars," said her father.
We walked in unison through the living room, the kitchen, Julie's bedroom, and my bedroom. Each room led to the next, like box cars on a train. I hadn't heard that term before. Ten years later, in a new life back in California I would learn in an appraisal class this was an example of a deficiency in a piece of real estate, referred to as functional obsolescence.
"The view is absent," said the grandmother and everyone nodded.
Each Monday morning the entire family arrived to drop her off, and they brought enough scrumptious food for each of us to last for the entire week. We made excellent roommates for several months, until I woke up early one morning and came in to the kitchen. Julie wore lots of makeup and I was used to her bending over a mirror on the kitchen table to get everything just right for the day. But on this morning I startled her and when she came up for air her face was covered with a bright, white powder that wasn't foundation.
Without giving her a lecture I explained that she couldn't do that here and that perhaps it was best if she found another place. Thanksgiving weekend was coming up and while I spent that time in Boston with new friends from law school, Julie's family arrived to move her out. I put the tastes and the smells of the delicious food out of my mind and knew I had done what was necessary for both of us.
The world was not my oyster, after all. Instead, I was meant to work hard and face obstacles and challenges along my life's journey. And I wouldn't trade my experiences for anything in the world.
"Why then the world's mine oyster, which I with sword will open." ~ William Shakespeare, in The Merry Wives of Windsor.
I'm Connie Ragen Green, encircling the planet in search of experiences, situations, and lore. Come along with me, if you will.