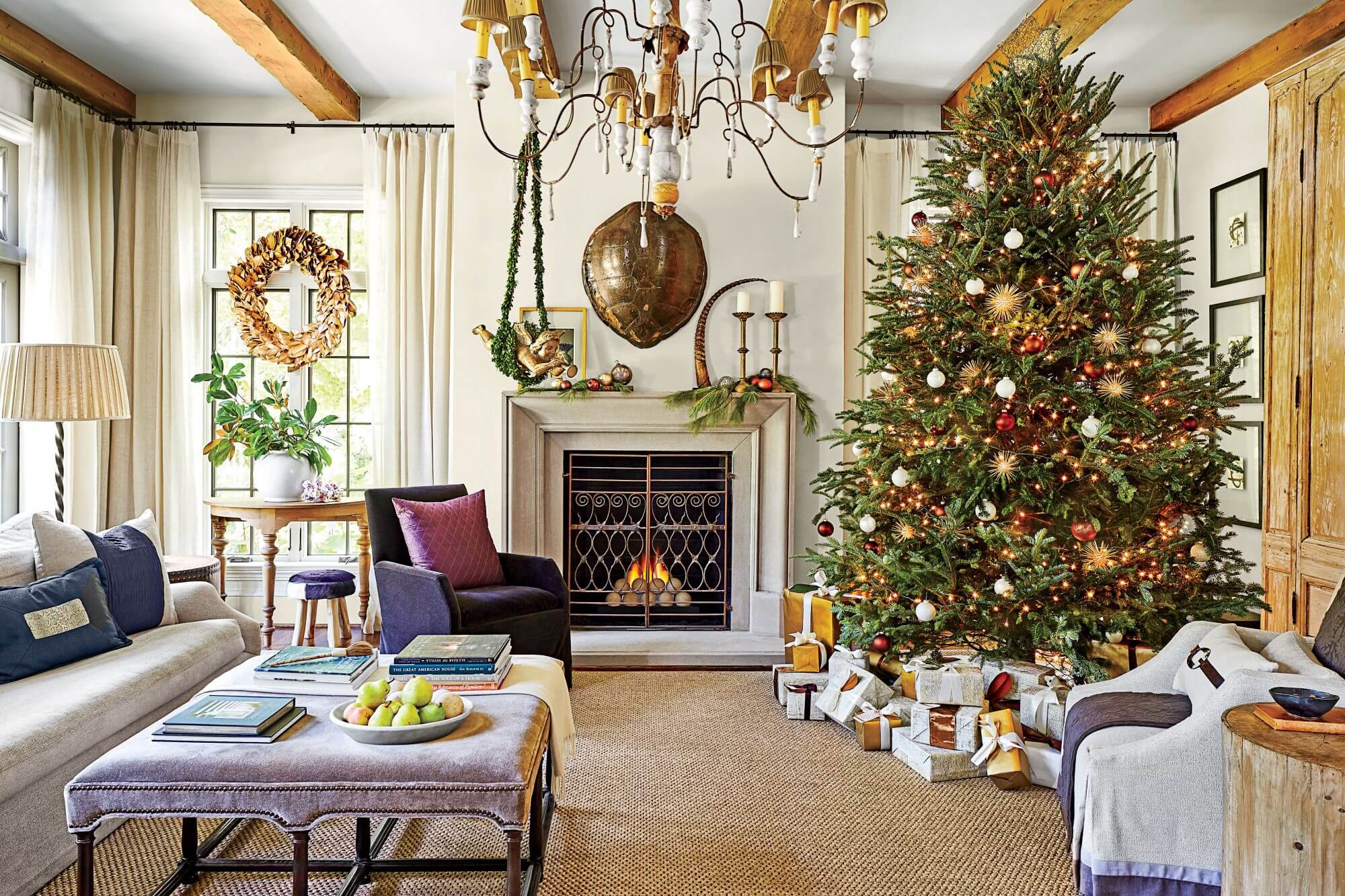 This is the beginning of a one-act play in four scenes. I thought I would share this with you so you could have a glimpse inside my world as a writer in several genres.
As you read through this piece, please consider this as a work in progress and a play not yet ready for prime time… Yes, this is based on an experience that occurred in my life many moons ago.

Scene One opens to the Great Room of the Harris home.
This consists of a modern and upscale kitchen on one side and a well-appointed family room on the other. There are cathedral ceilings and lots of plate glass windows, making for a light, bright, and open space. There is a 10 foot tall Christmas tree in the family room, with some open boxes and wrapping paper stacked neatly next to the fireplace. Jocelyn and Mark Harris are parents to 12-year-old Gunnar and 10-year-old Shiloh. It's Christmas Day.
12-year-old Gunnar Harris appears from Stage Left and walks purposefully through the kitchen and into the family room. He sifts through the boxes and finds what he is looking for. It's a gift box with a watch inside. He puts on the watch and carries the box with him as he exits Stage Right.
A moment later, 10-year-old Shiloh enters from Stage Right. She moves slowly through the family room, pausing to admire the lights on the Christmas tree before rummaging through the wrapping paper. She frowns and walks into the kitchen. She sits on a stool and reaches for a glass candy dish on the counter. She cranes her neck to look both ways before choosing two pieces of candy. She pops one into her mouth and puts the other deep in the pocket of her jeans. She backs out of the kitchen slowly, retracing her steps back through the family room, and exits the way she came in… Stage Right.
We hear Christmas music coming from somewhere in the distance. It's a medley of songs and artists, including Perry Como and the Ray Charles Singers singing "There is No Christmas Like a Home Christmas", Peggy Lee singing "It's Christmas Time Again", and Josh Groban's "Thankful". The music fades a bit and Mark Harris enters the Great Room from Stage Left. He is humming along with the music and moving at a brisk pace. As he enters the kitchen, we see and hear Shiloh and Gunnar arguing about the gifts they received that Christmas morning.
"So what if you got four more presents than me. Who would want that stupid stuff you asked for, anyways?"
"I got more because I was good this year. And I didn't tell Mom and Dad there's no Santa Claus, like you did. Maybe if they thought you still believed they would have got you what you really wanted."
"And how do you know what I wanted?"
"I heard you telling Angie, that's how."
"Shut up. Can you just shut up for a change?"
Shiloh sticks out her tongue at Gunnar and leaves the room.
Mark shakes his head as he walks by them and opens the refrigerator. He looks left and right before extracting a bottle of Pilsner Urquell. He opens it on the side of the bar, takes a long swig and swiftly exits Stage Left.
It's quiet for a beat. The music and the quarreling have stopped. We hear a cat meowing in the distance, and then it is silent again.
Jocelyn Harris enters from Stage Right. She is dressed to the nines and makes a beeline for the oven. Grabbing an oversized oven mitt, she opens the door and peers inside. She lets out an audible sigh and closes the oven door hard.
She is in the midst of preparing food for the dozen guests they are expecting in less than two hours. As she moves from the convection oven to the sub-zero refrigerator and back to the sink, we know that this is a modern home with all of the amenities that are popular among those who have the means… and the desire.
A soft-sounding alarm goes off and Jocelyn quickly opens the door to the convection oven, located directly beneath the conventional oven.
"No! Not today. What am I going to do now?"
She steps back to grab a towel and a second oven mitt and then pulls out a cake pan and plops it down on the marble counter. She mumbles words under her breath that are too muffled to be understood.
"What's wrong?" The voice comes from somewhere in the house and a man emerges. He's tall, 40s and athletic looking and wearing white bib overalls over a tie-dyed t-shirt. He's a painter and has been working at the Harris home for over a week now.
"George, you startled me. The cake fell, among other things that have gone wrong already today. Are you done with the guest bathroom?" Jocelyn is sitting in one of the high-back chairs at the island in front of the sink.
"Yes. No. I mean, I'm still trying to mix the colors so the wall behind the bidet will match the towels. The other walls are finished, but I couldn't remember if you wanted them flat or glossy. They're flat right now, and it's easy enough to make them glossy. Is that what you want? Are you sure you don't want to use white towels to make it simpler?"
Jocelyn gives George a look that says it all.
"Okay, I'll get back to it, then." George turns to go back the way he came in.
Jocelyn is now at the sink and lets out a shriek that makes George jump and turn around.
"Now the sink's clogged. What else is going to happen today? George, please fix this. I have a dozen people arriving in less than two hours and I can't possibly finish the dinner and get everything ready if I don't have my sink working."
George approaches the sink, but stops short. "I… I don't do plumbing," he stammers.
"I didn't say I needed a plumber. (Slowly) I need this sink to be unclogged so I can get back to my cooking. Can you at least take a look?"
He cautiously moves in closer and Jocelyn steps out of his way. He runs the water and sticks his hand down the sink to feel around for what might be causing the problem. Then, he turns the disposal on and off twice and the grinding sound screeches to a halt. He runs the water once more before backing away.
"I thought it might just be the disposal. It's clogged real bad, Ms. Harris. You need a plumber."
"That's it. Christmas is officially cancelled in this house!"
We hear Jocelyn raising her voice and sharing some choice phrases as the lights dim. By the end of this first act, we've met the primary characters, know the setting, and see that the tension is building with the conflict of Jocelyn and her need to create the perfect Christmas Day experience for her family and friends.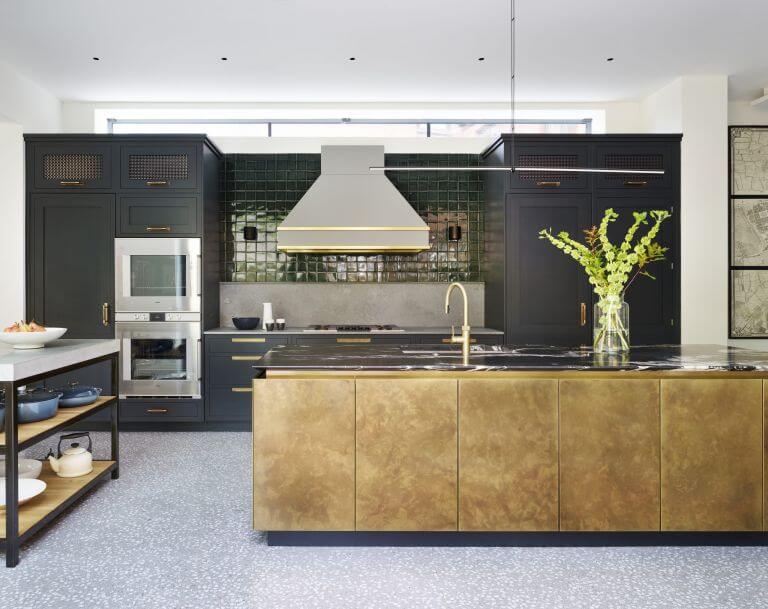 Scene Two opens to the family room, right off the kitchen. Jocelyn is now joined by her husband, Mark, and their two children, Gunnar and Shiloh.
Mark speaks slowly and carefully as he makes his way to the sofa. "Jocelyn, you always stress when family's on their way. If you'd…"
"If I'd just what, Mark? Are you suggesting I caused the sink to clog, on Christmas Day of all days, by something I did?" She stands up, then sits down again, this time on the love seat across from where Mark is sitting.
"And I wouldn't be stressed if you'd help out around here more."
With this, Gunnar and Shiloh get up off the floor in slow motion, quietly packaging up the board game they're playing, along with a few small gift boxes, in an attempt to escape what is coming.
"You two, sit down. You're part of this family and need to help more too. I work my fingers to the bone to make sure all of you have everything you want, and more than anyone needs. Maybe we should just take all those nice gifts you got for Christmas this morning over to some poor children who didn't get anything this year. How would that be?"
"Do we have to give back our presents?" Gunnar frowns at the thought of this dilemma. Mark stands up in an authoritative manner.
"Jocelyn, don't  talk like that. Just tell me what you want me to do to make this situation better. The kids will help. Right, guys?"
Gunnar nods in agreement and Shiloh stands up again and goes over to Jocelyn.
"Mommy, I don't need everything I got for Christmas. I can pick out some of the things and give them to the poor kids. Okay, Mommy?"
Shiloh outstretches her arms and Jocelyn allows a brief side hug. She is looking past Shiloh, to Mark.
"I need the sink to be unclogged. Quickly. And, I need to finish cooking the ham and the desserts. Can you make that happen?"
Mark pauses before answering. "I'll call every plumber and handyman in the area to see who can come over right away."
"Daddy, did you tell her about my toilet? I wiped up the floor with my big towel, but it's still wet in there and starting to smell." Gunnar wrinkles his nose with this announcement.
Jocelyn begins to raise her voice, pauses, and then begins to cry. She gets up quickly and dramatically waves her arms at them.
"That's it. Christmas is officially cancelled in this house. Somebody needs to call our guests and tell them to make other plans for Christmas dinner. I need to lie down." With this, Jocelyn storms out of the family room, leaving Mark and the kids looking at one another.
Mark follows Jocelyn into the bedroom, where she is sitting in a high backed chair and gazing out the window. He pulls the bedroom bench up next to her.
Jocelyn and Mark begin to quarrel. Mark suggests they go out to eat, instead.
Jocelyn retorts, "Where do you suggest we go on Christmas Day, McDonald's?"
"Why don't you lie down for awhile? The kids and I will take care of everything, alright?"
Jocelyn nods and retreats to her bed, pulling the covers up close. The cathedral ceilings, wall coverings, and fine art pieces give the room a palatial look. As Mark exits, Jocelyn's mother, Judy calls and she answers. They talk for a minute without us hearing both sides of the conversation.
"Mother, you aren't listening to me. You are? Then you aren't hearing me. I'm telling you that I do not intend to have a dozen people in my house in less than two hours, with the plumbing backed up and nothing to eat. Do you understand?"
She picks up the phone off the edge of the bed and puts it on speaker.
"Honey, no one cares about any of that. It's Christmas, and we just want to spend some time with you and Mark and the kids."
"Mother, I can't possibly pull everything together that fast. Will you call everyone and tell them to come later this evening? Please?"
"Yes, of course. I have everyone's number. Just take a deep breath. I'm on your side. Everyone is on your side. We'll do whatever it takes to make this work today."
Scene Three – Four Hours later – the Great Room…
The room is filled with people, including Jocelyn, Mark, Gunnar, and Shiloh; Jocelyn's mother Judy; Mark's parents, Ned and Debbie; neighbors, Esther and Mack; and the painter, George.
The doorbell rings and Mark greets Jocelyn's college roommate, Caroline, and her two children, Roy and Kate; long-time friends Bonnie and Kent; and Jim, a former neighbor. People are filing in from the foyer into the Great Room, exchanging hugs and greetings and cards and gifts.
The Christmas tree lights are blinking on and off and Josh Groban is singing "The Impossible Dream" softly from somewhere in the background. The fireplace is glowing and crackling with Dura-Flame logs.
Shiloh tugs at Jocelyn's blouse to get her attention. "Mommy, would it be nice if Gunnar and I each picked one of our gifts to give to Kate and Roy?"
"Why in the world would you do that?" Jocelyn does not understand Shiloh's motivation here.
"Maybe they didn't get so many things this year. I don't mind. Maybe I could give Kate something and then we could play together."
"Do what you want. But I wouldn't expect Gunnar to be on board with this idea."
Gunnar approaches them. "I'll do it, Shiloh. I like Shiloh's idea, Mom. I even know what I'll give him." He exits Stage Left to go to his bedroom.
As the lights go down, we watch as Shiloh and Gunnar each choose a gift to share with Kate and Roy. Mark gets on the phone to find a handyman or plumber. Jocelyn takes to her bed, pulling the covers up around her and covering her face.
Scene Four – Later that evening in the Great Room
Ned stands up, holding a wine glass and tapping it lightly with a spoon. "Everyone, I'd like to make a toast." Those who are already standing turn to face him. Others stand and those out on the porch come inside. When everyone is assembled, Ned raises the glass higher and says,
"Here's to the most wonderful son, daughter-in-law, grandkids, and friends a person could ever hope for. To all of you, Merry Christmas and thank you for being here today."
"Hear, hear. Merry Christmas to all!"
Final Image – Jocelyn and Mark are embracing in front of the fireplace and the Christmas tree lights are glowing.

~ ~ ~ END ~ ~ ~
I'm Connie Ragen Green, a playwright and human in training. Come along with me for this adventure, if you will, and let's begin to build a relationship of epic proportions that will catapult our success to a new, unexplored place in time.