Finding Your Purpose: Questions to Ask Yourself
Do you know how to find your purpose? If you posed that question to several people, the majority would likely answer no. It's because there is a world of possibilities. People are afraid to try something new out of fear of the unknown. They often don't know how to go about looking for what they should be doing. The process of finding my purpose began with asking myself some hard questions…
You need first to ask if what you are doing now is satisfying. Put aside the bills and your paycheck for a moment. Do you get a charge out of getting up every morning to go to work? How do you feel on Sunday evenings, assuming you start up work on Mondays? Do you dread having to get up in the morning on Monday, or does it excite you?
For me personally, I had reached a point in my life where teaching in the classroom full-time, and working part-time as a real estate broker and residential appraiser was no longer satisfying. I was willing to take the time and make the effort to leave teaching and real estate in 2006, in favor of starting an online business that has changed my life in so many ways.
Another problem is you may feel stuck doing something in which you don't believe. Suppose you work for a company that isn't doing right by the community. It may be legal, but you don't feel it's ethical. It pays well, and that is why you stick with it. You even like many of the people who work there.
However, the company sells something that makes your stomach turn. An example of this could be working for a tobacco company. You need to ask yourself if you can continue to work in an environment which doesn't fit well with you.
You will also need to ask yourself what will it take to make changes to get out of your current situation and into something you enjoy. It may require going back to school or at least, training online. Luckily, there are several options available, and many of them are cheap or free. I had been a professional student for many years, and coming online meant that I could learn everything I needed to know in order to get started through online courses and programs, as well as by reading books on the topics of entrepreneurship, marketing, and copywriting.
If you find that the path is well laid out, ask yourself are you're willing to put in the time and make an effort? If not, you haven't truly found your purpose. You either need to continue what you are doing or find another path. Keep doing this until you are willing to put forth the effort.
You should explore your current situation and determine if you can change up your routine. For instance, ask your company if there are other opportunities within the organization that you can explore. If there are, they may ask you to serve two roles (your old position and your new one) while transitioning. Working like this could require putting in overtime, etc. But, it gives you some options to explore your purpose.
Questions to Ask Yourself When Finding Your Life's Purpose
Some people seem to be born knowing what they want in life. They find their passions or their talents early and just know to go after them. If you're struggling to work out what is you really want to do with your life, don't give up. Having a mindset shift takes some time and will make a huge difference in how quickly you get some results.
There are some simple questions you can work through to discover your life's purpose. While it's important to give each question proper consideration, try not to agonize over your responses. Allow your Inner Child and your intuition to guide your answers, and don't forget to think big! Make your starting point 'in the best of all possible worlds.'
Use these questions to dig deep and find out more about yourself so you can set yourself on your true path.
Question 1: If Money Were No Object, What Would You Do?
If you had a never-ending magic source of money, how would you choose to spend it? Be honest – the answers are to help you, not to impress anyone else!
Question 2: If You Could Do anything for A Whole Day, How Would You Spend it?
Think of your perfect day. It's alright if it's lying on a sun lounger by a pool or skiing in the Alps. Try and describe your ideal day in as much detail as possible.
Question 3: What's Your Passion?
What energizes you? What gets your heart racing and your imagination firing? It could be political issues, connecting with people, being creative, or playing sports. Whatever your passion is, write it down!
Question 4: What Do You Really Love Doing?
Do you like nothing more than to bake or learn new gourmet techniques? Maybe you love writing or analyzing or even making spreadsheets. Or being out in nature or helping other people.
Question 5: What Was Your Childhood Passion?
Think back to what you loved to do when you were a kid. What did your parents have to call you away from, to come to the dinner table? What was the thing you would lose hours doing? I was passionate about taking photos with the camera I received for my 10th birthday, and also about riding my bike, along with my friends to parts of the city I had not yet visited.
Close your eyes and remember back when you were totally absorbed in some kind of activity, maybe drawing or playing make-believe games or drawing or being outdoors.
Once you have a good picture of what lights you up, both now and when you were a kid, you can start to see some themes emerging. Think laterally about how you can begin to focus on what's important to you. Your life's purpose is there in front of you.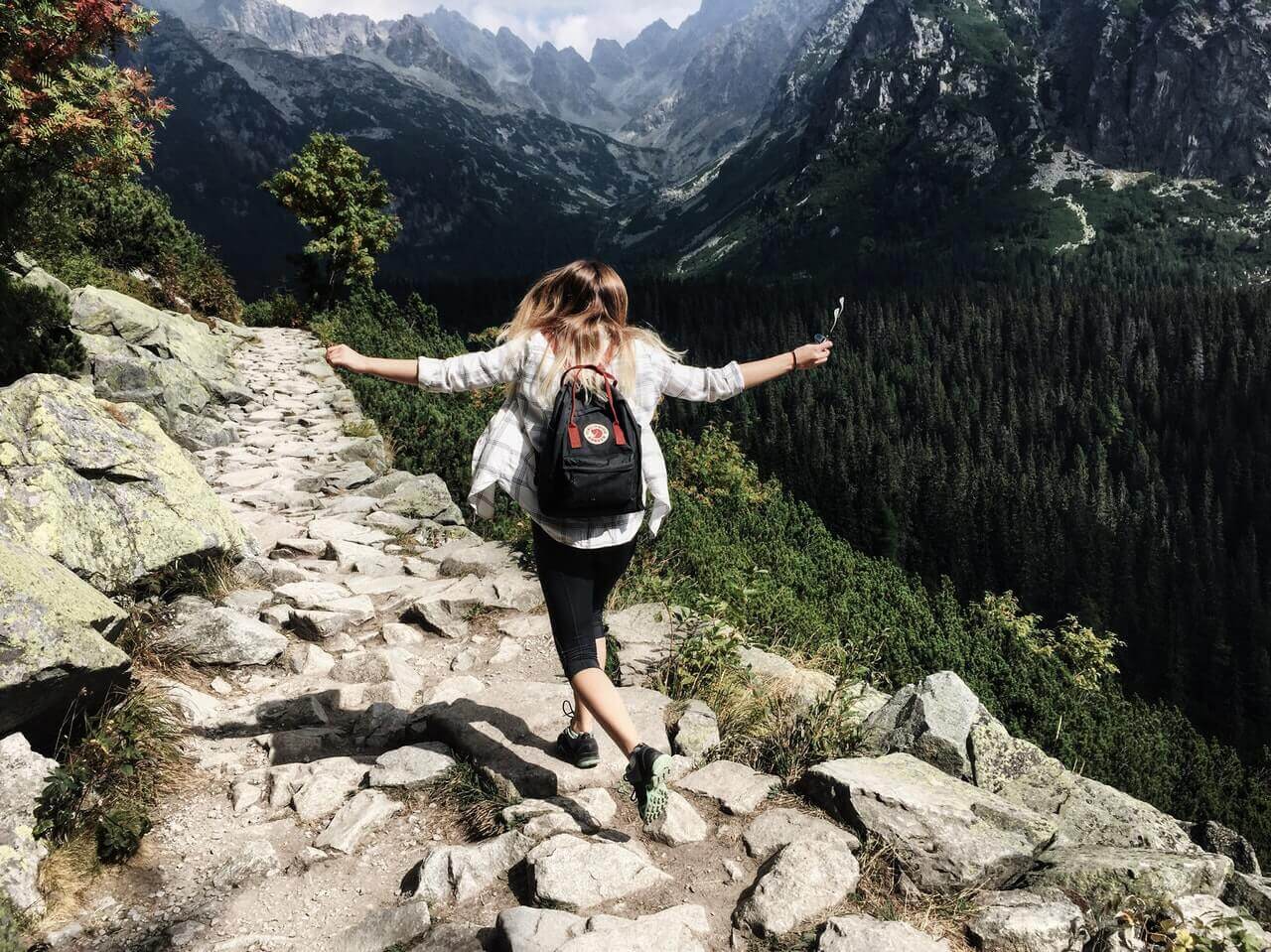 What You Need to Make a Fresh Start in Your Career
How do you feel about your job?
To most people, this might be a somewhat loaded question. Jobs are complicated things. We like having them, or we like having the money we get from your employer on payday. But we might not always like the job itself very much. Or we might like the job, but not the people we're working with.
Now imagine if you could have a fresh start. A new beginning when it comes to your job can be a lifesaver. Imagine if you were excited about going to work every day! Let's look at what you'll need to make this a reality:
Start with an Honest Assessment
Does your unhappiness stem from the job or a specific situation? If you still love the job itself but are having problems with a co-worker, your approach will be different from when you feel burned out on the work and want to change careers entirely.
Consider Your Skills
It's time to think the way management does when they do your annual review: they tend to start with a SWOT analysis. SWOT stands stands for:
• Strengths
• Weaknesses
• Opportunities
• Threats
This kind of review lets you know what you have to offer and where you need some work. If you can figure out your passion and abilities, then combine those into your daily work, you have a winner professionally and a direction for your fresh start.
Fill in the Gaps
If you're looking to make a proper Fresh Start, you're going to want to go in with the skill set needed for where you want to be. Were there areas where you need some further education or training? What can you do to obtain this? Begin the process of creating some goal setting strategies that will expedite your progress.
Initiate Discussions
Next, talk to your mentor for advice on where you should go next. If you don't have mentors, consider talking to others in the position you desire to get their take on the skills you're going to need to get where they are now. With any luck, they'll also give you some solid advice on how to get there.
Consider All the Options
Don't get so locked into one idea that you fail to see other options. Take a step back to consider all the angles. Are there other jobs or businesses that are similar or involve similar skills? What other areas interest you? What are the opportunities you might be missing? Finding your purpose will help to open doors you never before imagined were possible for you.
Hone the Right Attitude
No matter what, as you start on this journey, keep positive. Attitude is everything, especially when you're working on getting ahead. Finding your purpose may come to you slowly, or all at once as you explore the depths of how you wish to spend your life.
I'm Connie Ragen Green, finding my purpose in everything I do that involves serving others and engaging in activities that make my heart sing. Come along with me, if you will and we will explore the possibilities together.