The Importance and Value of Living a Simple Life
In today's modern world, the idea of living a simple life is getting more reception from people as its value is becoming significantly increased. Simple living is the act of creating space for what matters most and living with less. It's a habit. It's a mindset and it's also a lifestyle.
If you're tired of being discontent, feeling lost, broke, depressed, anxious, and stressed, a simple life can save you from all of these because simplicity does unlock lots of benefits that can never be underemphasized.
Simplicity helps to get rid of the garment of stress and constant chase that this overwhelming and unfulfilling modern life often tries to wear on everyone and it also teaches us to play our part in making our planet more habitable and secure for the coming generations, make wise daily decisions, live greener, and be resourceful.
What is the Meaning of a Simple Life?
Simplicity is a lifestyle and people define their "simple ways" accordingly. For example, a person's drive, approach, and motivation towards simplicity can be totally different from that of another. This explains why the lifestyle of living simply isn't a one-way thing and it's not like a kind of lifestyle with given maps that must be rigorously followed by all in an alike manner.
I may decide to become more self-sufficient by choosing a life off-grid and another person may choose to avoid modern technology or cut back on certain things. All those point at one common thing — simplicity.
However, simplicity as a lifestyle is all about identifying what really matters, adding quality and value to one's living and appreciating the beauty in less. If there's a particular thing that doesn't fit in this description, then it's considered unneeded.
Thus, simplicity aims at creating happiness through the small and simple things in life without having to constantly break the bank. It also enhances your decision-making skills and helps you live more intentionally.
Common elements of living simple include living on a smaller carbon footprint, reducing waste output, letting your schedule be more occupied with the things that matter most, choosing a simple diet, replacing or upgrading items only when important, discarding unused and unneeded material possessions, and thriving with your already possessed items.
Why is Being Simple Important?
Nowadays, there's more need to adopt a simple lifestyle because of the unhappiness that lies in the pressure of joining this life's rat race. Our society is driven by growth and change and while there's nothing bad with innovations, the downside of this is that it brews mindless consumerism, raises society's peer pressure, and increases competition where people struggle to meet up and "stay up to date".
According to statistics, people now experience more anxiety, stress, and sleeplessness than before, but we can reduce several psychological issues and fix lots of our present-day problems by encouraging a simple lifestyle and living a simple life. For instance:
• Meet your friends in person and reduce your usage of social media applications if you want more real human connection.
• Reduce chores and obligations if you feel too worried.
• Be grateful for what you have if you don't want to become greedy.
• Buy less if you desire to live sustainably.
• Quit the act of comparing yourself with others if you are fed up with your lifestyle inflation.
• Declutter your home if you're tired of the mess in your home or office.
• Live within your means if you are tired of debts.
• Simplify your schedule if you don't want much stress.
The Value of Simplicity in Life
There are lots of values embedded in simplicity. Beyond the need to declutter and reduce your material possessions, these values sum up how incredible and significant simplicity is. Simplicity helps you appreciate inner beauty, find your true nature, know yourself better, enjoy a clear mind and intellect, and appreciate the little things in life.
Beyond all of that, its values pose much significance, and here are some of these values:
• Simplicity serves to recognize the true path to happiness which is found in the reduction of certain essentials and not in materialism.
• Simplicity preaches the importance of treating money with care.
• Simplicity helps to caution our unnecessary desires and helps us to know our needs.
• Simplicity encourages a lifestyle that is void of waste and excessiveness.
• Simplicity creates the map to follow to resist false beliefs about wealth, peer pressure, fear, and greed.
• Simplicity emboldens us to treasure our values and not discard our beliefs.
• Simplicity helps to query the need to purchase unneeded products by questioning consumerism.
• Simplicity preaches and supports acceptance of all living beings and their values.
• Simplicity is living more sustainably.
• Simplicity is about keeping a clear and relaxed mind.
• Simplicity helps to value the simple things in life .
• Simplicity helps to avoid unnecessary and disturbing complications.
• Simplicity is calming.
• Simplicity is natural and beautiful.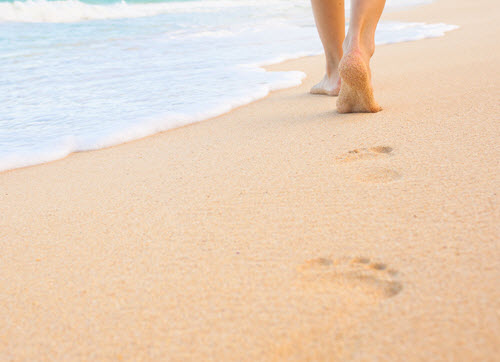 Surprising Benefits of Simplicity
1. Your Finances Improve
If you've been struggling with your finances, the cure you need may be to practice simplicity. You can be on a more secure footing financially by spending less. If you have a smaller space, there's no need for you to purchase too many things. Buy only what you need and sell what you don't need. Gain control over your finances by planning for the future and investing. All your little sacrifices would be worthwhile when you start enjoying peace of mind.
2. You Naturally Avoid Overreacting
Simplicity helps you understand when you should say a firm and simple no to the things you don't want and yes to what you need. With the awareness it gives you, it makes you have fewer things to worry about and reduces your stress level.
3. You Strengthen Your Health
As earlier mentioned, simplicity helps to reduce your stress. Now, think of the health benefits you'll enjoy when you can keep stress out of the picture. Research has shown that your mental health, blood pressure, mood, and your well-being can be massively affected by stress. Simplicity helps to avoid all of these and makes you more conscious of your health. I've written about this in my popular book, In Pursuit of Healthy-Ness: How I Reinvented My Life with Intermittent Fasting that you may find to be of interest to you or a loved one.
4. Improved Relationships
This is where you'll begin to see the value of quality above quantity. There's a high chance that your decision to live simply will cost you some friends but the few friends who stick with you will show you what true friendship is all about because they will accept and value your decisions. This will also create an avenue for you to have a deeper and meaningful connection with them. When you are living a simple life, it will be easy for you to interact sincerely with your friends and you'll also be able to focus on others.
5. More Freedom
A lot of people are living prisoners walking freely without shackles because they're not as free as they think they are. These people cannot live freely without taking momentary pauses to think of the many things they've committed themselves to. Consequently, they must keep working more to be able to maintain their lifestyle. There will be more responsibilities lying on you with the many possessions you own. However, when you choose to simplify, you'll realize that you'll bask in more freedom.
6. You Learn More about Yourself
Simplicity helps you to be thankful for what you already have and gives you the time to reflect. It gives you a free space to learn more about who you are because you're not stressed about how to become the richest or the most fashionable person on earth and you're not distracted by your iPhone.
7. Your Life is Less Cluttered
You'll have more free time to enjoy when you embrace simplicity plus there would be no fuss about the need to constantly clean and keep things organized at home. When you have fewer commitments and possessions, there would be a massive reduction in clutter and with this, you would have time to do other things you've always wanted to do, instead of spending a great deal of time cleaning and arranging your space.
Living a simple life is worth the time and effort it may take you to get there. My life's journey began as one in which I believed that having a full schedule and being busy all of the time was what I wanted. Eventually, I realized that a simple life was exactly what I was craving and I learned how to create action habits that moved me closer to the goals I had set for myself.
I'm author, publisher, and entrepreneur Connie Ragen Green, living a simple life that is joyous and fulfilling. Come along with me, if you will and I will guide you along the path of becoming financially free with the time freedom that makes so much difference in the quality of our lives.