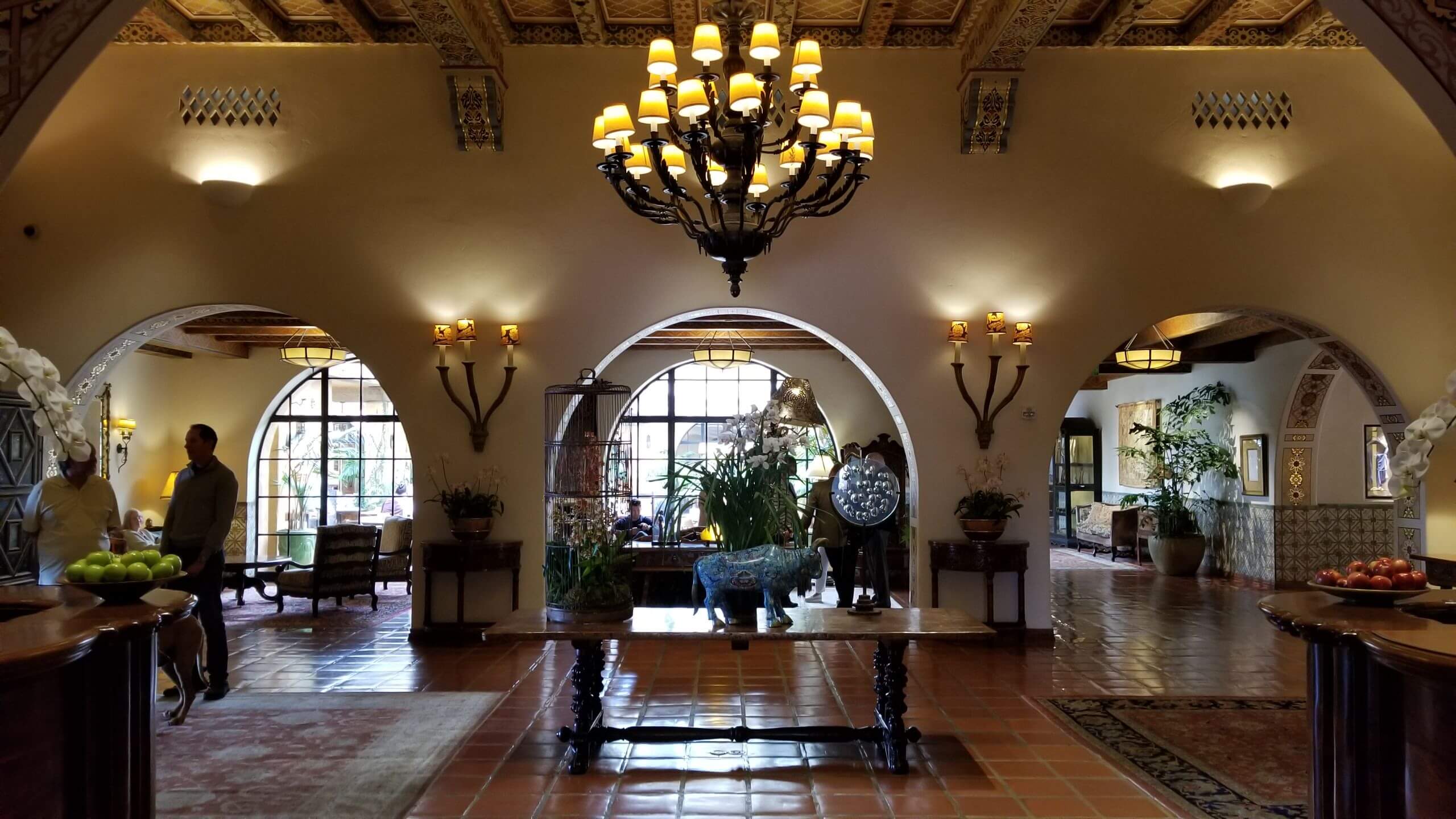 Marlene could hear the music wafting through the hallway and into the corridor as soon as she reached the center of the hotel's lobby. The Galt Ocean Mile Hotel was more beautiful than she had remembered it, with an elegance that was downright breathtaking, though it had been more than three years ago now.
It was her Aunt Audrey who had insisted she drive up from Miami and spend the night here… her treat. She brushed her right hand through her hair while fishing for a hairbrush in her purse with the other hand. This was an awkward movement and she dismissed the idea altogether as she approached the front desk.
The girl behind the counter couldn't be long out of high school, Marlene thought as she watched her search through a small file box for the reservation. She produced her driver's license and the girl smiled widely and handed her the key to the room.
"The big restaurant is still open, I think because there's a dance down that hallway." She motioned off to her right, but Marlene kept her eyes focused on the room key and nodded to show she was paying attention.
She took two steps back, away from the counter and closer to where the music was coming from. Then she took a seat in the lobby to find her hairbrush and decide what she should do next.
As she slipped into an oversized leather chair, next to a tiny table that featured a lamp that turned on with a linked chain, she thought about the last time she had been in this exact spot.
While working in a temporary position for Southern Bell, they had arranged for her to attend a meeting here to explain a new suite of services for business phone customers. She was one of the new hires in a special program for students who had not finished high school but showed potential. She had never been sure what that meant exactly, but it was nice to have a job for the summer and think about what she could do next.
On that day, she'd been served a delicious lunch of salad and cold cuts and a sweet tea that tasted like strawberries had fallen into it by mistake. Before the bus arrived to take her and her co-workers back to the office, she slipped away on her own and walked along the beach. She had been wearing her best shoes and was careful not to get them wet in the surf.
She could still remember what the wet sand felt like between her toes when she slipped off one of her shoes and breathed in the freedom the beach represented. It wasn't until she was sitting on the bus, next to a girl named Nadine from her high school, that she realized the one shoe was soaked through with a salty mixture of ocean water and sand. She had looked out the window the entire ride back, and in this moment she wished she had shared the experience with Nadine instead of avoiding eye contact and not uttering a word the entire way.
Three years. Where had they gone? Where would she be three years from now? Not used to such introspection, Marlene kept her fingers wrapped around the hairbrush and got up out of the chair in a single, fluid motion. There had to be a bathroom close by. And then the music started again and she found herself drifting down the hallway and swaying to the music without a thought about who might be watching.
There was a small table with a green velvet tablecloth draped casually over it, but it looked like it had long since been abandoned in favor of going inside the ballroom. Marlene decided to get closer to the people and the music and whatever else might be inside. As she took a step closer, she spotted a handwritten banner overhead.
MENS DANCE SOCIAL – EVERYONE WELCOME
Marlene didn't know how a "dance social" was different from a regular dance, and didn't much care. She was inside the room now and ready for a new experience. This was just what she needed to forget about her cares back home, and she silently thanked Aunt Audrey for the gift of a night in this hotel and twenty dollars spending money.
She was hungry and the smell of hot food attracted her to a long buffet table, filled with a variety of foods. She had not ever seen so many different dishes so close together. The taste of each one filled her senses with the tastes and smells of foods from around the world. Tempted to stuff something small into a napkin and down to her purse, she resisted the urge and decided to memorize her favorites instead.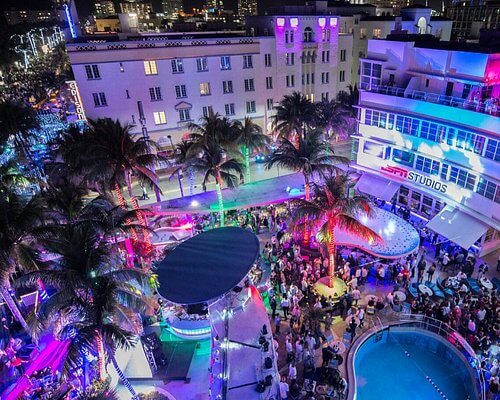 And then she saw it: The dance floor was outside and crowds of mostly young people danced and swayed and chatted to the rhythm of music with a Cuban flair, and colored lights circling the area and painting everyone they passed over.
There was a smaller pool on her side, and just past that was a much larger one. Nobody was in the water, and it all looked so inviting. Was she sure it was alright for her to be there? What kind of dance was this again?
As she mentally removed herself from the group, growing larger now, a tall man wearing a shiny black tuxedo met her gaze.
"I'm Joel. I don't believe we've met," he said. They looked at each other without speaking, until she slowly stepped back to take him in from head to toe.
"I'm Marlene. I'm not sure I should be here. I…"
"You read the sign when you came in… everyone is welcome. The members only socials aren't nearly as fun." His smile was wide and his tone was genuine and Marlene relaxed into the moment.
They danced and laughed and stopped to eat and then danced some more. Over the course of the evening, Marlene met Joel's former college roommate, one of his former professors, and several friends. There weren't nearly as many women as men, but the ones she met were welcoming and nice.
When the lights came up and the music faded away, Marlene thanked Joel for his company that evening, and for making her feel at home in a place that was as far away from her life experience as anyone could imagine. She thrust her hand into her purse and felt for the edges of the room key.
He asked to see her again and for her phone number, but she shook her head, no.
She wanted to tell him who she really was, besides the girl he had just spent time with in this setting. She would have told him that she was a high school dropout, someone who had been six months pregnant at her wedding, and who had gone through an abusive marriage that created a second child. She would have told him about the restraining orders, and her own father's anger at her, and how she had shoplifted baby food and cigarettes and wished she'd been caught and arrested.
Marlene wanted to tell Joel everything, but his next words made her go silent…
"We all have a story to tell, Marlene, and I do want to hear yours and share mine. But you must believe that there is nothing, nothing at all that you can say that will make me feel differently or think about you in a way that is not pure joy and perfection. Please, let's meet for lunch next weekend and get to know each other slowly. I will never forgive myself if I can't convince you to agree to see me again."
More than a decade has passed, and Marlene and Joel love telling the story of how they came to meet at the dance that evening. The sign had actually read MENSA DANCE SOCIAL and they both laugh when they tell the part about the missing apostrophe and the "A" written too small for Marlene to see without her glasses. But then, if she had read it correctly there would be no story to tell.
They live in Nurmi Isles, Florida, less than a half hour from the Galt Ocean Mile Hotel where they met. In addition to Marlene's two children from her first marriage, Regina and James, they are proud parent to twins, Frances and Alexander.
On that special evening, Joel was a new member of a group called MENSA. This is a group that provides its members with diverse and exciting opportunities for social, cultural, and intellectual interaction.
Activities include the lively exchange of ideas through lectures, journals, and special-interest groups, as well as stimulating discussions and debates at local, regional, national, and international gatherings. The word mensa means table in Latin and is also similar to the Latin words for mind and month, suggesting the monthly meeting of great minds around a table.
I'm Connie Ragen Green, a collector of stories and experiences, and a lifelong learner of strategies and practices to improve one's life.