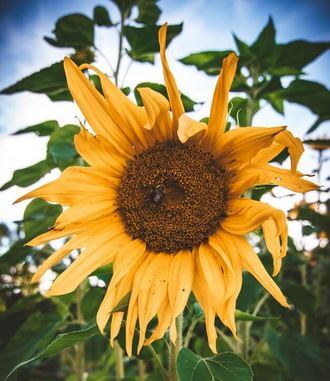 Simple Morning Habits That Will Make Your Day Shine
Have you ever thought about the concept that creating morning habits would help you to rule your day and accomplish more than you ever thought could be possible? Morning habits and routines were not a part of my life during my first half-century as an inhabitant of our planet. Planet Earth, that is. Instead, I allowed my days to unfold on their own.
Although I wouldn't realize it until many years later, what I was doing was truly a recipe for disaster. Each day required me to start over from scratch, rather than building on what I had created in the days before. Once I put some morning habits into place, everything, and I mean every little thing began to fall into place for me and my life experience shifted quite dramatically.
Science tells us that a good morning routine has a positive effect on our mental and physical well-being. Getting your day started on the right foot means establishing and following certain morning rituals that make you feel better, as well as increasing your focus and productivity.
Another benefit of having a morning routine is that it makes you more organized and improves your time management skills. Thus, you feel more in control and better prepared to start the day because there's no conscious effort.
You know what you have to do and when you need to do it, and you're able to start the day feeling calm and confident. What could be better than that?
The tricky part is finding a combination of habits to do each morning that make you feel more productive and energized, not just in the morning but throughout the day.
To help you get started, I rounded up six simple morning habits that will make your day shine. Take a look.
1. Wake Up Early
We all march to the beat of our circadian rhythms. This is our internal clock that follows a 24-hour cycle and regulates our sense of alertness and sleepiness.
Some people have a slightly longer circadian rhythm, which makes them lean toward being night owls. Those who have a shorter rhythm are often early risers.
This means that you don't have to set your alarm as early as 5 am to start your day right. You only need to adjust your circadian rhythm to an earlier wake-up time than what you're normally used to.
For example, if you usually wake up at 8 am, but always find yourself scurrying to get out the door, why not wake up at 7 am instead?
This way, you'll have more time to do what needs to be done without having to rush through everything. One way to do this is to set your alarm 10 to 15 minutes earlier than the day before. Keep doing this until you reach your desired wake-up time.
Avoid hitting the snooze button to prepare yourself to wake up more readily. It might seem impossible at first, but if you stick to it, your body will quickly adjust.
2. Meditate and Exercise
Take 5–10 minutes to sit quietly with your thoughts and just breathe as you focus on the present moment. Then, do a bit of stretching and then you're off to do some moderate-intensity exercises.
Exercises To Be More Positive
According to recent polls, Americans are more anxious and stressed out than ever before. From inflation costs to post-pandemic stressors, war threats, and unrelenting pressure at home and work, people can't help but feel uneasy and overwhelmed.
Luckily, there are things you can do to help ease the impact of stress on your daily life. For example, you can establish a routine that supports your mental and physical well-being.
Another is to do physical and mental activities that can help you become more positive and less apprehensive.
This article gathers some of the best exercises to help you relish a more positive lifestyle while successfully dealing with that feeling of restlessness that comes with living in times of uncertainty.
Physical Vs. Mental Exercises To Be More Positive
Through years of research, scientists have discovered that both physical and mental exercises impact how we see the world and our place in it. Our self-confidence increases, we have a more positive mindset, and we get sick less often.
Physical Exercises
Science tells us that physical exercise improves our overall health. We lose weight and get in shape, so our physical health gets a nice boost.
But that's not all. When we work out regularly, we don't just look good, we also start feeling good about ourselves as well.
Studies show that after just 15–20 minutes of exercise, your brain releases feel-good hormones. These chemicals flow through your system and begin to lower anxiety and depression. They also improve your self-esteem, lift your mood, and enhance cognitive functions.
The best exercises you can do to be more positive are aerobic exercises that get your heart pumping and the blood flowing through your veins.
Also, if you do these exercises outdoors in the fresh air, you'll get double the benefits. One study shows that working out in nature improves self-esteem, reduces stress, and makes you feel more cheerful.
Mental Exercises
If you're looking for ways to be more positive-minded, there are many mental exercises you can do like creating a vision board or starting a gratitude journal.
By practicing these exercises, also called mental health activities, you can do a bit of soul-searching and look inward to gain a better understanding of who you are. The better you know yourself, the easier you'll find it to navigate through life's ups and downs.
You know what your values and principles are, so whenever you're at a crossroads and have to make a decision, you have a clear vision of what works best for you.
50 Positive-Thinking Exercises
1. Practice positive affirmations
2. Engage in physical activity
3. Do some gardening
4. Listen to your favorite music
5. Read more
6. Socialize in person
7. Meditate
8. Do yoga
9. Learn a new language
10. Dance
11. Learn Tai Chi
12. Get good quality sleep each night
13. Play brain games like chess, Sudoku, puzzles, and crosswords
14. Learn from the past
15. Practice forgiveness
16. Work on visualization
17. Celebrate your victories
18. Learn how to control negative self-talk
19. Express gratitude
20. Let go of the things that don't make much difference in the long run
21. Volunteer
22. Do something thoughtful for someone you care about
23. Create a daily self-care routine
24. Focus on your breathing
25. Do something creative
26. Find your happy place
27. Accept the things you can't control
28. Smile more
29. Limit the amount of negativity you allow into your life
30. Be kind to yourself
31. Avoid catastrophizing
32. Believe in yourself more
33. Learn from your mistakes
34. Do one thing each week that makes you feel uncomfortable
35. Create realistic goals
36. Read one positive quote each day
37. Create a vision board
38. Set clear boundaries when your workday ends and your personal time begins
39. Learn a new skill
40. Choose accountability over playing the victim
41. See the good in your world
42. Know that you're worthy of good things
43. Sit up straight
44. Make it a point to learn something new every day
45. Be constructive in your criticism of yourself and others
46. Know your strengths and weaknesses
47. Practice compassion
48. Use the mirror technique
49. Make peace with the past
50. Turn off technology for 30 minutes each day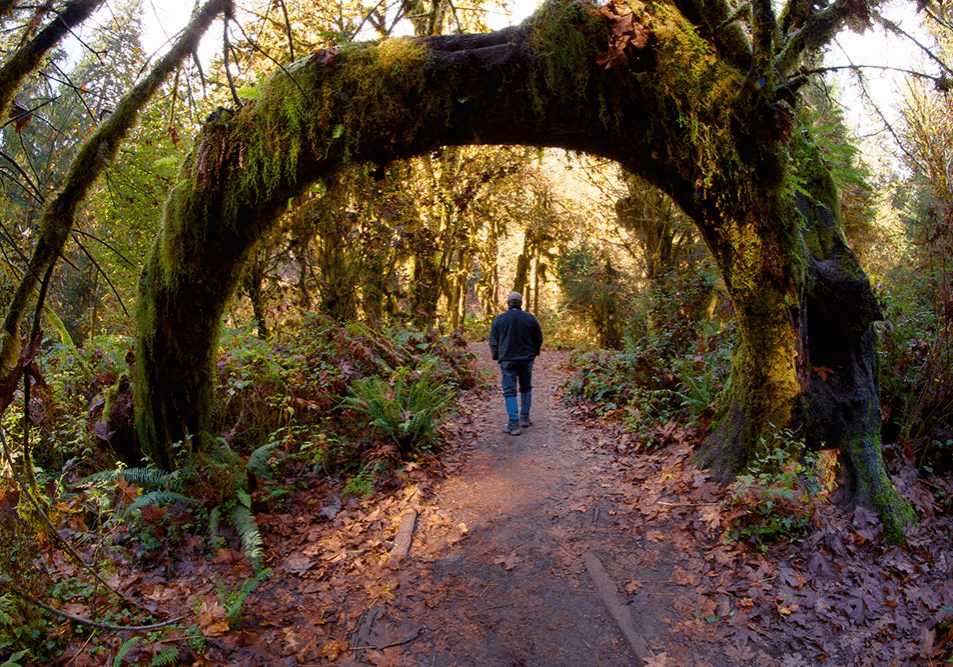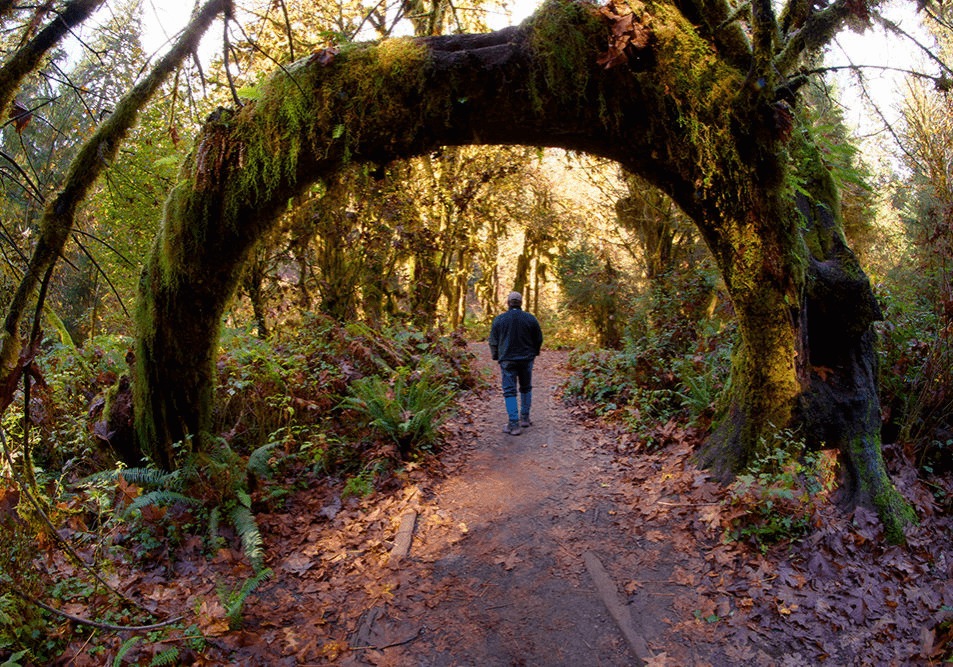 According to countless research, working out before you eat breakfast lowers stress, boosts energy levels, and promotes better sleep.
It also allows your body to burn more fat, increase metabolism, and control your appetite throughout the day.
3. Take a Cold Shower
You don't necessarily need to jump directly into a cold stream of water. You can start with a hot shower and end it with 30–90 seconds of cold water. Studies show that cold (very cold, but not shockingly cold!) showers, particularly in the morning, have numerous health benefits including:
• Improve circulation
• Increase blood flow to the brain so you feel more alert
• Boost metabolism
• Promote a healthy immune system
• Reduce inflammation
4. Write Down and Review Your Plans for the Day
By creating achievable goals, you mentally prepare yourself for the day ahead. It also helps you set your intentions for the day.
Write down your tasks and objectives from most to least important in a notebook or journal. Then, refer back to it throughout the day to cross off things you've accomplished and help you focus on the next thing that needs to be done.
5. Do Mental Exercises
Your brain needs exercise just as much as your body. Mental games like puzzles of all kinds, playing a musical instrument, memory games, or chess.
By doing one or two Sudoku puzzles in the morning or finishing the daily crossword puzzle, your brain becomes better at concentrating and retaining information. By staying mentally active, you also reduce the risk of dementia and Alzheimer's.
6. Eat a Healthy Breakfast
We've all heard it before: breakfast is the most important meal of the day. It provides you with the nutrients to fuel your body throughout the day. A well-balanced breakfast can also help you stay focused and alert.
Make sure you incorporate protein, fiber, and good fats into your breakfast. This means eggs, fruit, nuts, oatmeal, avocados, and Greek yogurt. Eating right also includes staying hydrated. After sleeping for all that time, your body is probably parched. So, one of the best morning habits is to start your day with a glass of lemon water.
The minerals in the lemon will aid in digestion, reduce feelings of hunger, and supply you with essential nutrients.
Developing a sequence of morning habits, based on your personal goals will make a difference in your life. Begin you morning the night before, by looking through your to-do list and then transferring no more that four items to your schedule for the following day.
I'm author, online entrepreneur, and marketing strategist Connie Ragen Green. I'd love to connect with you, if working on your mindset and creating a lifestyle by design is of interest to you.