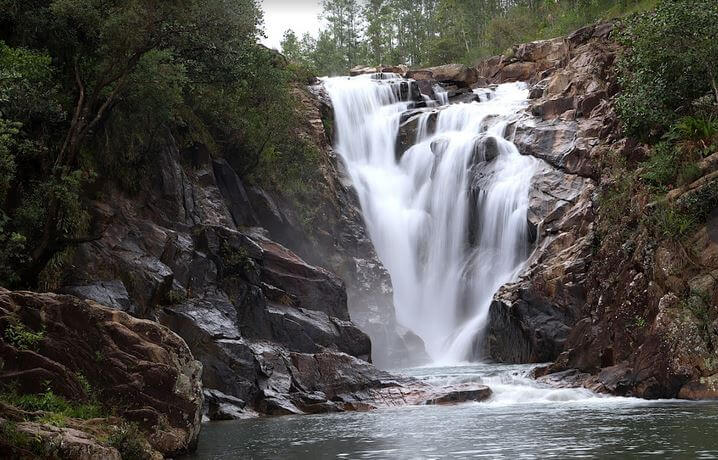 Optimism as a way of living is currently in vogue. And it's true that optimism sets people apart from one another. Okay, I'll admit it… I'm optimistic most of the time. Throughout my life I've been called "Pollyanna" and most recently someone referred to me as being panglossian, which I had to look up.
But what about the majority of people: Is this a common trait and state of mind? The good news is that studies by psychologists reveal that the majority of people are primarily optimistic. Studies by "Segerstrom (2006) claims 80% of people are optimistic, and Seligman (1990) claims 60% of people are somewhat optimistic."
Optimism is that ray of sunshine peeking through the darkest of clouds. In its most basic form, optimism means to be confident that no matter how bad things may seem now, you believe in a positive outcome, and you maintain hope.
Optimistic people automatically see the bright side of any dark situation. Optimistic individuals tend to focus on the silver linings, viewing setbacks as temporary and surmountable.
Components Of Optimism
Positive Expectations
Resilience
A Deep Focus on Solutions
Positive Interpretation – involves interpreting events and situations in a positive light.
Gratitude – Optimistic individuals often express gratitude for the positive aspects of their lives, fostering a sense of appreciation for what they have, and this allows them to be less negative when challenges and setbacks occur.
The Benefits Of Optimism As a Way of Living

Higher Self-Esteem
Increased Motivation
Ability To Overcome Challenges
Health And Well-Being
Numerous studies suggest that optimism is associated with better health outcomes. Optimistic individuals tend to engage in healthier behaviors, such as regular exercise and a balanced diet. Moreover, a positive mindset is linked to lower stress levels, improved immune function, and a reduced risk of certain health conditions.
Increased optimism is linked to lower cardiovascular risk, reduced illness impact, and lower early mortality (Kim et al., 2017; Kubzansky et al., 2001; Mroczek et al., 1993).
Optimism is linked to a longer lifespan in women from diverse racial and ethnic groups, and to better emotional health in older men, according to two NIA-funded studies. One study showed that the previously established link between optimism and longevity applies to racially and ethnically diverse populations of women and that the link is only partially due to changes in health behaviors.
The other study showed that more optimistic men have fewer negative emotions, due in part to reduced exposure to stressful situations. These findings suggest that increasing optimism may be a way to extend lifespan and improve well-being in older adults." (https://www.nia.nih.gov/news/optimism-linked-longevity-and-well-being-two-recent-studies)
Resilience: When facing setbacks, individuals with an optimistic outlook are more resilient and likely to persevere and maintain their emotional well-being.
Improved Performance: Optimism has been linked to improved performance in various domains, including academics, sports, and the workplace.
Better And More Positive Relationships: Optimistic individuals often bring a positive energy to their relationships. Their hopeful outlook can foster better communication, understanding, and conflict resolution.
Achieving Goals: When individuals believe in their ability to overcome obstacles and achieve their goals, they are more likely to persevere and succeed.
What Is Pessimism
Oxford Languages defines pessimism as "The tendency or disposition to look at the worst aspect of things; the attitude or habit of taking a negative view of circumstances, the future, etc." In contrast, optimism is "Hopefulness and confidence about the future or the successful outcome of something; a tendency to take a favorable or hopeful view."
The Causes Of Pessimism
Psychology Today explains that "Pessimism usually isn't a conscious choice. Some people are genetically predisposed to be more negative than others."
Negativity can also result from low self-esteem and personal experiences, such as a painful divorce, poor health, or loss of a loved one, as well as family dynamics and social and environmental factors.
The Risks Of Pessimism
Deepak Chopra, author and alternative medicine advocate, and Kabir Sehgal, New York Times and Wall Street Journal bestselling author, contributed to a CNBC article, "Being a pessimist is bad for your health and brain." The findings are that a pessimistic attitude increases the risk of heart disease, causes sleep disorders, and kills brain cells.
A Mayo Clinic study of 839 patients found that pessimism is associated with a 19% increase in the risk of early death.
Other risks include anxiety, high blood pressure, hostility, depression, and inability to cope with stress.
The Benefits Of Pessimism
Although pessimism is harmful and can impact your mental and physical health, there may be benefits to a low level of it.
Psychology Today explains that pessimists' cynical nature may cause them to question certain publications, preventing them from being taken advantage of by propaganda and false advertising, primarily related to the economy and politics. Other benefits of pessimism may include:
An awareness of perils; for example, pessimism and difficulty building meaningful relationships can be an indication that a negative attitude is the culprit. This allows the person to work on positive changes and self-growth.
When there is a need to advocate social change, pessimists are sometimes better leaders.
Setting low expectations and exceeding them by preparing for negative results in advance. This is known as defensive pessimism, a cognitive strategy.
What Is Optimism Bias
An abstract published by APA PsycNet explains, "Optimism bias describes people's tendency to overestimate their likelihood to experience positive events and underestimate their likelihood to experience negative events in the future…"
In other words, we sometimes ignore reality and believe we're immune from possible adverse outcomes. This outlook can increase our motivation to be involved in important and challenging scenarios, allowing us to reap personal rewards.
However, research has found that there can be a downside to being optimistic. Robins and John (1997) have found that "Optimistic illusions of performance are more likely to be associated with narcissism than mental health." This sets aside the theory that a person must be optimistic to live a joyful and prosperous life.
Weinstein (1989, 1984; Weinstein and Klein, 1996) found proof that risk perception is decreased in relation to health issues for those with an optimistic bias. People who play down the risk don't take measures to mitigate it.
Suppose that you spray your outdoor weeds with an insecticide that has a warning that it can cause cancer. You think, "That won't happen to me." By not mitigating the risk, you could indeed end up getting cancer.
The conclusion is that although optimism bias can potentially cause harm, optimism is still a driving factor for a positive outcome.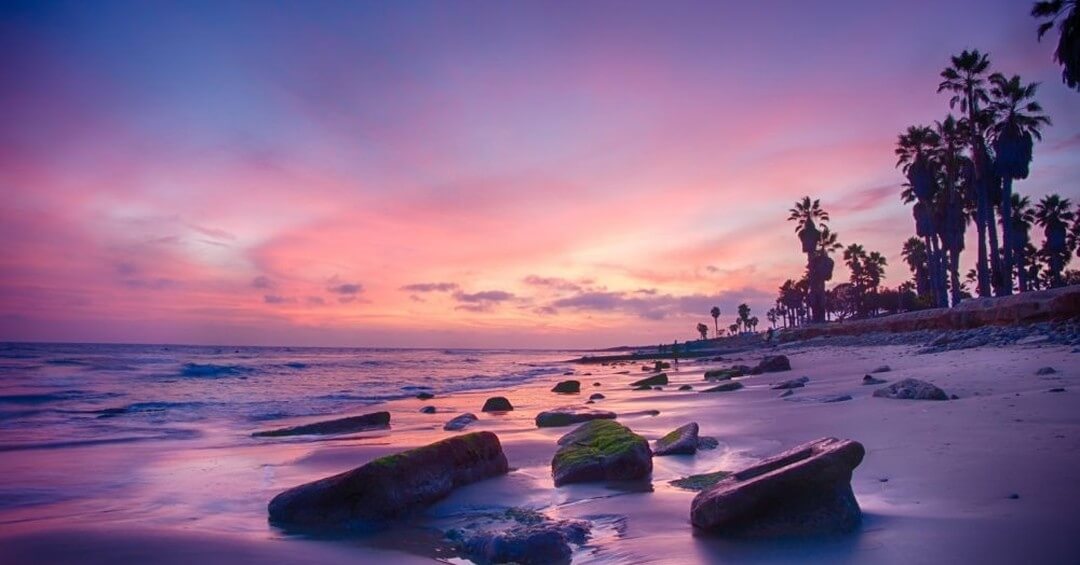 10 Ways To Adopt A Mindset of Optimism As a Way of Living

Becoming more optimistic can help you see people, situations, and tasks more positively. People who are optimists can reduce their stress levels, improve their productivity, and have more fulfilling experiences.
You can rewire your brain to think positively by trying to look for good in every situation, practicing gratitude, and taking time each day to do something you enjoy. Additionally, take a step back and look at difficult situations more positively. Following are ten strategies to help you become more optimistic.
Acknowledge negative thoughts when they occur. Use the power of positive self-talk to reframe pessimistic thoughts with positive ones.
Suppose your inner dialogue is telling you, "Why bother? I can't do this." Replace that thought with something like, "Although this is new to me, I know I can succeed."
Be mindful. The APA Dictionary of Physiology defines mindfulness as "Awareness of one's internal states and surroundings.
This concept has been applied to various therapeutic interventions—for example, mindfulness-based cognitive behavior therapy, mindfulness-based stress reduction, and mindfulness meditation—to help people avoid destructive or automatic habits and responses by learning to observe their thoughts, emotions, and other present-moment experiences without judging or reacting to them."
You can learn mindfulness by practicing the following techniques.
Live in the Moment: Pay attention to what is happening around you by leveraging all your senses. See, hear, touch, taste, and smell the environment; accept it without bias or judgment. This approach raises awareness of the moment and can help you reframe your mindset.
Breathe: When you feel stressed or have pessimistic thoughts, find a quiet place to close your eyes and breathe in and out deeply. Put your hand on your abdomen; when you breathe in and out, your abdomen should rise and fall to experience the full benefit. Your mind and body will relax, putting you into a better frame of mind.
Practice Self-Respect: Psych Central defines Self-respect as "Loving yourself and treating yourself with care. It's the result of staying true to your values and not being willing to compromise."
By practicing behaviors that align with your values and beliefs, you can feel more optimistic and confident and improve your well-being. First, you must know your values and beliefs by looking deep within yourself. For example, do you value loyalty? Are you a generous person? Is the integrity of others important to you? Based on the outcome of your self-analysis, there are additional steps you can take to practice self-respect.
Self-care: When you care for yourself, you take action to be the best that you can, with the goal of achieving mental, physical, emotional, and social fitness.
Suppose that you're feeling anxious. In that case, learning relaxation techniques can help you manage anxiety and stress. Consider taking a nature walk or committing to healthy eating and exercise. Remember to take time for breaks to rest and rejuvenate.
Enjoy Your Passions: Increase your well-being by doing things you enjoy or are good at. Consider a hobby, sport, hiking, or whatever uplifts you and gives you satisfaction.
Manage Relationships: Divya Robin, a New York City psychotherapist, advises, "Surround yourself with people who empower you to accept and embrace your authentic self. "
Strive to meet and build relationships with people who are optimistic and supportive of you. Be aware that you may need to set healthy boundaries to ensure honest communication of expectations. For example, if you have an hour of quiet time at a specific time each day, let people know that you're not available during that time and why. If someone forgets about your boundary, gently remind them of your quiet time. This helps you to maintain your self-respect.
Take a break between tasks or activities to rejuvenate your mind and body. Find a quiet place where you can monitor your thoughts and physical sensations. A hot cup of coffee or tea, or iced tea, may stimulate your optimism and motivation. If you have time, a short nap can help to refresh you for the tasks that remain to be done during your day.
Reduce technology and social media time by setting a daily limit, such as 2 hours. This includes the use of your phone, computer, TV, and the news. Technology can be frustrating, the news is sometimes disturbing, and social media can make us unfairly compare ourselves to others. All of this can trigger pessimistic feelings. Instead, use the time for something productive or enjoy quiet time by relaxing or reading a book.
Enjoy the outdoors by walking on the beach, going to a local park, golfing, or just sitting on your patio. Fresh air, sunshine, and the beauty of nature are uplifting and will help you to relax and have a more positive outlook.
Use daily positive self-affirmations to reprogram your thinking, similar to positive self-talk. Oxford Languages defines self-affirmation as "The recognition and assertion of the existence and value of one's individual self." In addition to giving you an optimistic outlook on life, other benefits of embracing optimism as a way of living include:
Less anxiety and depression
A feeling of well-being and self-worth
Stress relief
Increased energy
Better relationships
The following are examples of daily self-affirmations. Tailor your daily affirmations based on your needs and goals:
I love myself.
I will remain calm during difficult situations.
I will live in the moment and not dwell on things I can't change.
I choose to eat healthy and exercise.
I will be kind and helpful to others.
Be thankful for all you have, even the small things. We all have something to be grateful for: being alive, having loved ones, having shelter and food, or the beauty of flowers and creatures in nature.
Make a conscious effort to be thankful for something every day. Consider starting a gratitude journal to log what you are grateful for. Any time you need a lift, you can read your journal to remind you of your blessings. Gratitude fosters optimism and supports happiness.
Know your goals in life, short-term or long-term. What do you want to achieve in your life? Whether earning a college degree or pursuing a dream, Positive Psychology explains that "setting goals helps trigger new behaviors, helps guide your focus, and helps you sustain that momentum in life."
Start by writing down your goals. They should be realistic and achievable. Suppose you want to win an Olympic gold medal in figure skating, but you don't know how to ice skate; the goal is unrealistic and unachievable. However, a realistic and achievable goal is to learn how to ice skate.
Prioritize each goal. What is most important for you to achieve?
Focus on working on one goal at a time.
Break large or long-term goals into smaller tasks to stay motivated as you progress.
Track and monitor your goal and task progress.
Reward yourself when you reach your goal – celebrate – you deserve it!
Prepare for the following day by creating a to-do list the night before. Once you have listed your tasks for the next day, mark each as "must do," "should do," or "nice to do." Then, work on each task in that order.
Think about whether completing all your listed tasks in one day is realistic. If not, set some tasks aside for another day to prevent feeling overwhelmed. Always allow yourself some flexibility for unforeseen events.
Don't be critical of yourself if you haven't completed all your planned tasks. Be kind to yourself and handle unfinished tasks the next day.
This approach helps you to be more productive, decreases stress, and gives you a more optimistic outlook.
Adopt a growth mindset by embracing challenging situations. For example, suppose you've made a mistake by missing an important deadline. You may feel incompetent, unworthy, and pessimistic about yourself, damaging your self-esteem.
Instead, welcome the challenge, make no excuses, and use it as an opportunity to learn and grow. Think about what steps you can take to avoid missing a deadline in the future, and then practice.
Forgive yourself for the error – we all make mistakes occasionally. By embracing and learning from the challenge, you will grow stronger, increase your resilience, and gain more positive insight as you navigate life.
A study of women by Harvard T.H. Chan School of Public Health researchers found that optimism as a way of living is linked to an increased lifespan. This is only one of the benefits of having a positive frame of mind. Other benefits include better mental and physical health, increased adaptability, and an enhanced quality of life.
Although a low-level of pessimism or skepticism can have some benefits, the rewards from being optimistic prevail. Also, optimism bias can harm us. However, optimism is still a key element for achieving a positive outlook on life.
Take your time and practice the strategies discussed here. Adopting an optimistic mindset empowers you to live your life with enthusiasm, good health, and happiness!
"One of the things I learned the hard way was that it doesn't pay to get discouraged. Keeping busy and embracing optimism as a way of living can restore your faith in yourself." ~ Lucille Ball
I'm bestselling author, marketing strategist, and entrepreneur Connie Ragen Green, eternally optimistic and confident that anyone can change their life by shifting their mindset and believing in the possibilities that are available to each of us.