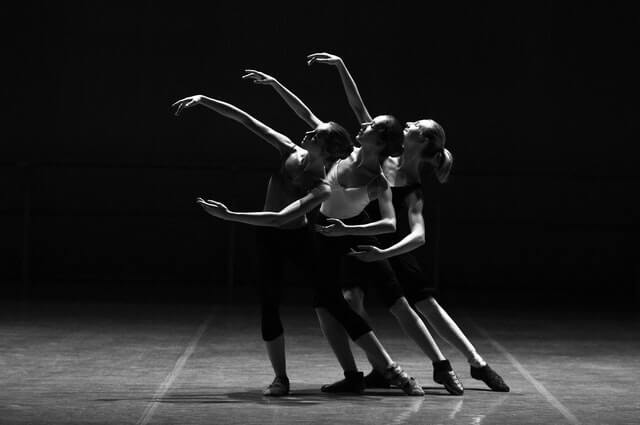 Playing the Matrix in Your Business Will Make All the Difference
When you think of playing the matrix, what comes up for you? I am immediately taken back to 1999 and the film of the same name. This was the first installment in the Matrix film series, starring Keanu Reeves, Laurence Fishburne, Carrie-Anne Moss,and more, and depicts a dystopian future in which humanity is unknowingly trapped inside the Matrix, a simulated reality that intelligent machines have created to distract humans while using their bodies as an energy source. When computer programmer Thomas Anderson, under the hacker alias "Neo", uncovers the truth, he joins a rebellion against the machines along with other people who have been freed from the Matrix.
That is not what I'm writing about here. Instead, I am referring to a type of grid where a writer, marketer, or entrepreneur would keep track of the topics they are sharing with others. There also exists something called a "Decision Matrix" that lists and prioritizes a list of options and can be used effectively as a decision-making tool. The textbook definition is that a matrix is a set of numbers arranged in rows and columns so as to form a rectangular array. The numbers are called the elements, or entries, of the matrix. Matrices have wide applications in engineering, physics, economics, and statistics as well as in various branches of mathematics.
There is also a book I highly recommend from Mike Dooley, titled Playing the Matrix: A Program for Living Deliberately and Creating Consciously. At the heart of this Matrix lies a simple yet highly unexpected concept for creating major life change, unlike anything shared by other teachers, past or present. It clearly reveals why "manifesting" sometimes works with incredible ease, why it sometimes doesn't work at all, and why, on occasion, it works and yet in hindsight we wish it hadn't. You'll not only learn about the "Bermuda Triangle of Manifesting" that too often leads to heartbreak and loss, you'll discover how to navigate around it, under full sail, with new "Aha!" moments.
Playing the Matrix lays out the actual physical and metaphysical mechanics of manifestation, including your role in the equation of reality creation, so that you can deliberately orchestrate the changes you most wish to see. Once you begin working with the Universe instead of unwittingly working against it, you will truly astound yourself.
I'm not talking about that either in what I'm sharing with you in this post. Here, I'm discussing it's use in business for entrepreneurs and marketers.
What is the Difference Between a Grid and a Matrix?
The definitions of grid, table, and matrix are close but not identical. A grid is used to index both a table and a matrix. In a table, all elements or cells in a column have the same unit, whereas all elements in a matrix must have the same unit. As a result, while every matrix is a table, not every table is a matrix.
Other Matrices
The Eisenhower Matrix is a simple decision-making tool that helps you make the distinction between tasks that are important, not important, urgent, and not urgent. It splits tasks into four boxes that prioritize which tasks you should focus on first and which you should delegate or delete. I began using this matrix when I started my online business in 2006. It became the way I created a "to-do" list and then chose from what I had written down there to make a schedule for each day. I have to say this changed everything for me and made it possible for me to only work a few hours each day, and only on the tasks and activities that I wanted and needed to accomplish each day.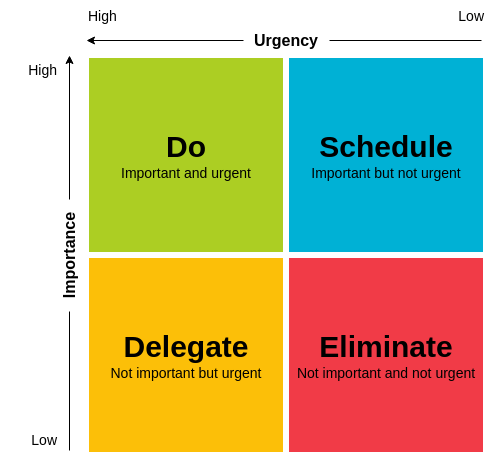 Which Areas of Our Businesses Will Benefit From Creating and Utilizing a Matrix?
Content Marketing
Affiliate Marketing
Product/course creation
Networking
Social Media Marketing
I'll focus on the area of content marketing here. A content matrix forces you to think about the contextual situation of your audience, what your conversion goals are, how you will contact your audience, and finally, what type of content you should create for each stage of the buyer's journey.
Content Marketing… the 4 Quadrants
Content marketing consists of four quadrants: Your goal is to Entertain, Educate, Inspire, and Convince (or Persuade) your audience that you have something fresh and unique to say on a topic they are interested in learning more about. I sometimes think of this as being inspirational edutainment for my online business. By placing the content that you create in the appropriate quadrant, businesses can better understand the purpose and target audience for each piece of content and therefore create more effective marketing materials.
Over the years I have created almost four thousand blog posts, short reports, podcasts, webinars, and additional trainings on the various topics and sub-topics I am known for in the online space. Once I began creating a content matrix to organize what I had already created, my business became more focused and organized as I shared my content in a very specific way. Behold, the 10×10 matrix that I hope you will begin using as well…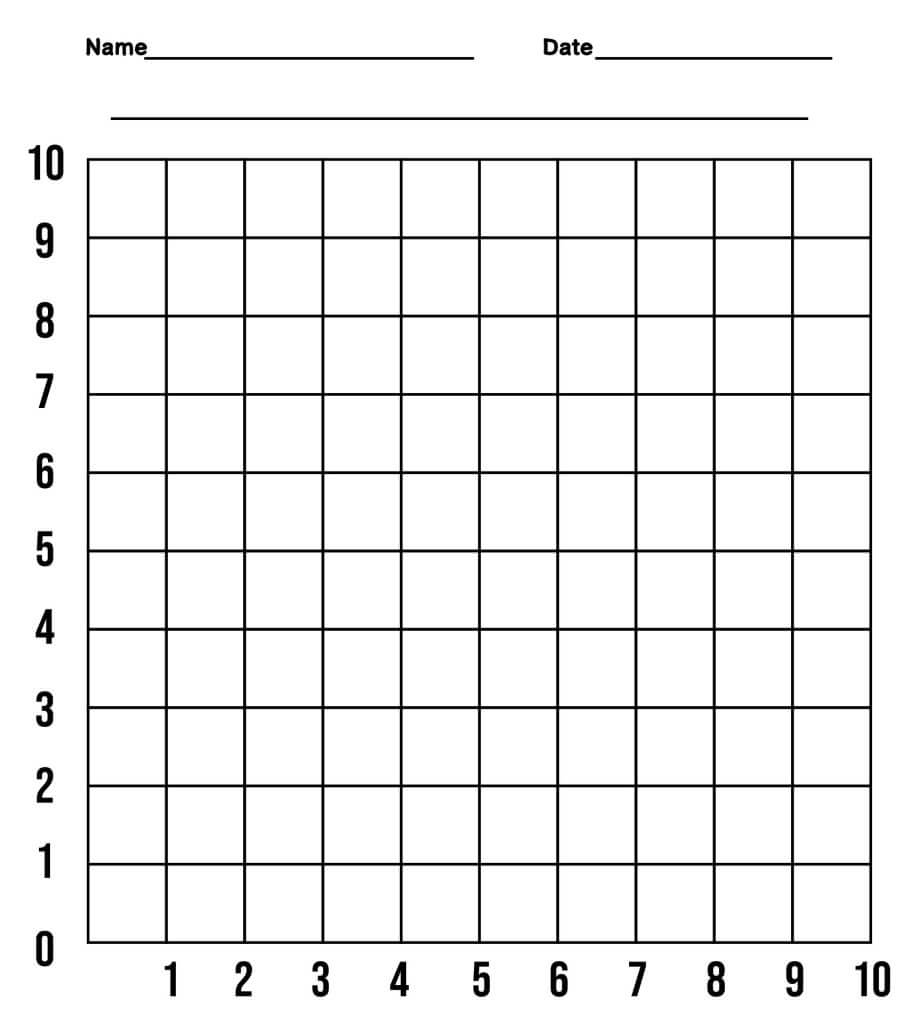 There it is, the simple, yet powerful and effect content matrix that I have now used for well over a decade. This is exactly how it works:
First, write down your overall topic for your business. Mine in Online Marketing. This goes at the top of your matrix. Down the left-hand side, choose 10 sub-topics. Mine include affiliate marketing, copywriting, social media marketing, productivity and time management, product and course creation, and more.
Then, review all of the content you have created and published for your business. Depending upon how long you've been online and when you first began to embrace the concept of content creation, publication, marketing, and syndication, you will now divide up what you already have into the ten sub-topic categories.
One of my earliest sub-topics was around copywriting and writing sales copy for my own products, courses, and programs online, so I was able to choose 10 of these to add to my content matrix. Then, I copy and pasted these into a MS Word document, added some additional information, and published it as a free PDF to give away to my prospects and subscribers. I coined these as "Focus Guides" and went on to create dozens of them over the next several years. Consistency with what I am describing here has become a model that people all over the world who are connected with me strive to emulate.