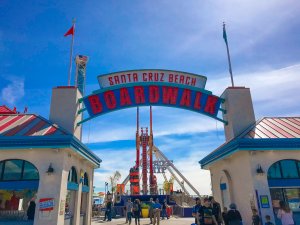 There had been something on the radio about volunteering in the community that caught my attention. I was driving home after a long day, first teaching school and then doing an appraisal on a tract home. I pulled over and wrote down the phone number on the notepad I kept in the glove compartment.
I was familiar with the Big Brothers program even though I didn't know anyone involved personally. But when the announcer on the radio mentioned they needed Big Sisters for girls who were waiting for a match I perked up my ears.
A couple of months later, after my background check came back clean and my fingerprints were processed through the Department of Justice it was time for me to submit the names of two character references. One of them told me there was a question asking if I had ever been unkind to a child, to their knowledge or if they believed I was the kind of person who would take advantage of a child for my own gain. I was saddened just knowing they had to ask those types of questions.
Lauren and I were matched soon after and I drove to the apartment she shared with her mother to pick her up for our first Saturday morning visit. She was eleven and in the 5th grade. I told her that was the grade I was teaching that year but she didn't respond. Her mother was friendly but reserved and Lauren didn't say anything or make much eye contact as we talked for a few minutes. Then we got in my car to go to the park and she opened up.
"My father's in prison. They probably told you that. He wouldn't like me spending time with a white woman. My mom doesn't mind. Her grandmother was white. Do you want to ask me anything?"
I was taken aback by her remarks and rendered speechless. But I found my voice soon enough.
"I'm sorry your father isn't living with you. My parents divorced when I was three and I didn't see him very often until I was a teenager. Then we started fresh and it's been better over the years."
We went on the swings and ate sandwiches we had picked up from Subway. When I put the car in park and turned off the engine in front of her apartment building two hours later Lauren jumped out and slammed the door.
"Don't bother. See you next week."
As she disappeared into the building I reminded myself of why I had wanted to be a part of the Big Sisters program. Yes, I still wanted to be a special person in the life of a young girl. Yes, this was a worthwhile program and a valuable use of my time. Thinking about it in this way cheered me up as I drove home.
Two weeks later the social worker called. Lauren's father had been granted an early release and would be coming home within the week. Her mother thought it best to terminate the match immediately.
I was shocked but not surprised. Perhaps being a Big Sister was not a good fit for me. But the social worker was not going to let me off the hook so easily. She had another girl she wanted to match me with right away.
Tanisha had been recommended for the program by her Special Education teacher. She was in the seventh grade and needed a female role model. She had been raised by her father since her mother passed away when she was six. There was an older sister who lived out of state with her husband. Would I visit her at school and see what I thought?
San Fernando Middle School is located in the northwestern section of Los Angeles in the incorporated city of San Fernando. The population is overwhelmingly Hispanic or Latino, with fewer than 2% white and even less of African-American background. When I signed in at the school's main office they were sure I was from the school district or a governmental office. I identified myself as a current employee of the District and showed the office manager my ID card from the school where I worked as a full time teacher. I explained that I was a volunteer with the Big Sisters and Big Brothers of Los Angeles and I was there to meet Mrs. Rose and one of her students. They signed me in and gave me a visitor's badge.
The classroom door clicked as I opened it and everyone froze in place. Mrs. Rose was the only adult and she welcomed me with a gentle but firm handshake. I recognized Tanisha right away, though we hadn't yet been introduced.
She was tall and slender, with cornrows to the middle of her back that were braided to perfection. She struck me as someone who could be a model and a person who would command respect and attention, just in those first moments. Then she locked eyes with me and when I smiled it broke the ice. She flashed a wide, toothy grin and turned to her classmates.
"This is Miss Connie and she's going to be my Big Sister."
Mrs. Rose explained a little to the class and I understood our relationship to be a done deal. As I was leaving Tanisha asked,
"So are you going to pick me up after school? Or is Saturday better?"
"Saturday is better for me, Tanisha. Is it alright if I pick you up at ten?"
She nodded and kept her eyes on me until I was out of sight. I had a good feeling about our match but I knew it would take some time to make it one for the ages. Anything in life worth having takes time and effort.
It was awkward for the first couple of months. I would pick her up at her house, spending time to get to know her father and more about how she lived. He was the most wonderful man. The same accident that had taken the life of his beloved wife had put him in a wheelchair.
"I thank the Lord every day that Tanisha was at school that day," he told me. "She's the light of my life and I will do anything for her."
We would go someplace for lunch, her pick one week and mine the next. We made small talk. I asked her about school and she asked me about my students. It was tedious but satisfying. After sixty days she was allowed to come to my house for our visit and I dreaded it as much as she was looking forward to it. The day arrived and there we were in my driveway, still in the car.
"So are we going inside, Connie?" She had dropped the "Miss" awhile back, without us discussing it. I nodded and we entered the house.
This was Tanisha's first glimpse into my world. She spun around to take it all in. I gave her the tour and we ended up in the kitchen I poured orange juice for each of us and we sat down on the sofa in the family room so she could visit with my dogs.
"Connie. Do all white people live like this?"
My mind went in a hundred different directions. I wanted to answer honestly and to start a discussion that would be meaningful. I took a deep breath before answering.
"No, Tanisha, they don't. Just like all black people don't live the same or do the same things. There are black and white and Asian and so many kinds of people from so many places and they all live differently. But down deep we are all the same. Does that make sense? Do you believe me?"
She nodded and it was silent for a few minutes as we sipped our orange juice from the fancy glasses I had taken down from the highest shelf so Tanisha could feel special on her first visit to my house.
"I'm adopted. Did they tell you?"
"No. That's wonderful. You were chosen to be a part of your family."
She was standing up now, pacing a little to get her story out.
"My mom was a nurse. One day there was a baby that didn't have anybody and she wanted to take me home. And she called my dad and he said yes."
With this she collapsed on the sofa and I put my arms around her. I wanted to tell her how sorry I was that she had lost her mother. Both of her mothers. I wanted to tell her so many things to make her feel better but the words didn't come. We were both crying and finally Tanisha stood up again.
"I'm going to teach you how to dance now. Let's turn on the radio."
On that day she taught me to dance and I taught her to play board games, each of us taking pride in our knowledge and experience. We forgot to check the time and when the phone rang I knew it was her father. Yes, he was a little worried, but he trusted me. I apologized and said we were leaving in ten minutes. He ended with,
"Don't let anything happen to my Tanisha. You know she's all I have."
Twists and turns and time passed. Tanisha and I were now the longest match in the Big Sisters group and they invited us everywhere to tell our story to others. We were at once a comedy routine and the voices of experience. Tanisha loved the attention and I felt like I was being of service by showing, instead of telling how being a Big Sister to a girl can change so many lives.
One day when I picked her up after school I told her I needed to do some shopping for my mother and we would drop off the items at her house.
"I'm going to meet your mother?" she asked. Suddenly she sat up straighter and I understood that to mean she was honored to make this introduction.
After we left and were back in the car I asked her what she thought. Tanisha thought for a moment before answering.
"It seemed like you were the mother and she was your daughter."
I laughed out loud and told her she was wise beyond her years in this assessment of our relationship.
After six months sleepovers were allowed and this time I was the one most excited. She didn't want to sleep in my guest bedroom so I pitched my dome tent in the living room. We camped out and stayed up until the wee hours. It was wonderful.
One year together and we were allowed to travel for up to three days. We drove up the California coast to Santa Cruz. I hadn't taken that route for almost two decades and had forgotten how steep it was along Highway 1 overlooking the ocean. I tensed up and gripped the steering wheel and Tanisha laughed at me.
"Do you want me to drive," she asked. "You know I'll drive if you're too nervous. Just let me know."
At that moment I wondered if Tanisha would ever be allowed to drive. Her vision was poor as a result of complications at birth I did know the full extent of at that time. She was learning to read but the driver's test might be too difficult. As quickly as these thoughts entered my mind I dismissed them. Why was I arguing for her limitations instead of acknowledging her gifts and talents? Tanisha was a special person and would find her way in the world.
The following spring we decided to go to Las Vegas for two days. I was used to making the four hour drive but Tanisha wanted to fly. She had never been on an airplane. We got permission from her father and then from Big Sisters. When I picked her up the following Saturday morning her father handed me an envelope.
"This is a copy of Tanisha's birth certificate. They told me you need it because you're going to another state."
The envelope was sealed and I opened it while Tanisha finished getting ready. That is when I learned about the missing part of Tanisha's story. It was the part they had kept hidden from her and then from me, as though it diminished her worth and value as a human being in some way. Nothing could alter the way I felt about this girl and she was an angel in my eyes.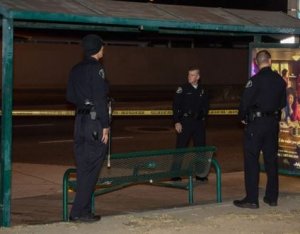 I excused myself to the bathroom so I could have a closer look. I slowly removed the single page document and held it up to see it clearly. It appeared to be a regular birth certificate, with a few variations. Where the mother and father are usually listed it said "Unknown." Then I read down further to reveal the rest of it. In block printing it said,
"Place of birth, unknown. Date of birth, unknown. Found in a cardboard box under the bus bench in the 8100 block of Van Nuys Boulevard just before 3 am on Sunday, December 24th. Reported to police and picked up by paramedics. Female. Age approximated at less than one day old."
The tears welled up in my eyes but I wouldn't allow them to fall on my cheeks. I envisioned the new mother leaving her newborn alone on the morning before Christmas. I washed my hands and returned to the living room. Tanisha was hugging her father and he was slipping some money into her hands. He asked me if I had enough and I nodded yes. I gave him a hug, for the first time ever and he smiled broadly. Tanisha went outside to put her things in the car.
"I'll take good care of her."
"I know you will. I trust you with both of our lives."
The flight was a short one and Tanisha was mesmerized by every little detail. This made me remember the magic of flying on an airplane that I had come to take for granted over my lifetime. She had many questions and the flight attendant kindly invited her up to the cockpit to meet the pilots. We landed an hour later and made our way through the terminal and outside to look for a shuttle to our hotel. As I was looking around Tanisha was scoping out everything in her view. There were taxi's and limo's and passenger cars. I walked over to a counter and asked about the shuttle to Circus Circus, where we would be spending the night.
"I want to ride in a limousine." Tanisha was looking longingly at the small fleet of black and white limo's in front of the entrance to the terminal.
"Those are very expensive, Tanisha. We'll wait for the shuttle and be there in no time."
Less than five minutes later the man I had spoken with at the counter came over to us.
"The shuttle is busy this morning and won't be here for awhile. Would you ladies mind taking a ride in one of our private vehicles?"
As we walked over to the shiny white stretch limousine I will never forget the look on Tanisha's face and the saunter in her walk. She taught me something about life that day. She knew what she wanted and wasn't afraid to ask for it – out loud. Why had I been so negative in an effort to be realistic?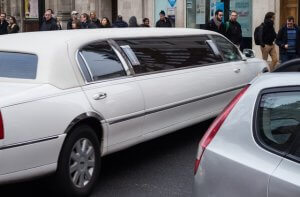 The driver tipped his hat at us and opened the door. We slid in and sunk into the luxurious leather seats. As we drove away from the airport he rolled down the window dividing the driver's area from where we were sitting and told us to help ourselves to the snacks in the small refrigerator. Tanisha handed me a small bag of trail mix and a glass of fresh squeezed orange juice and then served herself before looking out the window again as the driver gave us a tour of the Strip and downtown Las Vegas. It was as if Tanisha did this every day and felt comfortable in these surroundings. I was so proud of her and thought back to what she had said a year earlier about my relationship with my mother. Right then it felt like Tanisha was the adult and I was the young lady. In that moment I knew that I had finally lived up to my commitment to be the best Big Sister I could possibly be.
Tanisha and I were a match for almost seven years and impacted many of the women, girls, and others involved in the Big Sisters program, as well as people in each of our personal lives. Just when you think you have a situation all figured out and how it will go, things change.
One day after I had dropped her off she and her father told me they were moving away and we sat down to discuss it. His older daughter, whom I had only met once long ago had been living in Jamaica for the past two years and wanted them to join her there. Tanisha was excited by this new adventure. I agreed to stay in touch and to visit someday. Two weeks later they were on their way and she reminded me that she had already been on an airplane and wasn't afraid to fly. Then she leaned in and whispered,
"Maybe they'll have a limousine at the airport in Montego Bay. My dad would like that a lot."
I nodded and looked at the beautiful young lady standing in front of me. We had both come so far during our time together. She taught me so much about life and gratitude and my belief in myself. She also taught me how to dance.
I'm Connie Ragen Green, dancing to the rhythm of a song without a title, collecting as many life experiences as I possibly can in my short time on earth, and sharing my thoughts with you so we will be better connected. Please consider coming along for the ride with me, whether it's in a shiny white limousine, a noisy helicopter, or a super fast rocket ship, won't you? My most popular training teaches you how to optimize your content through syndication.