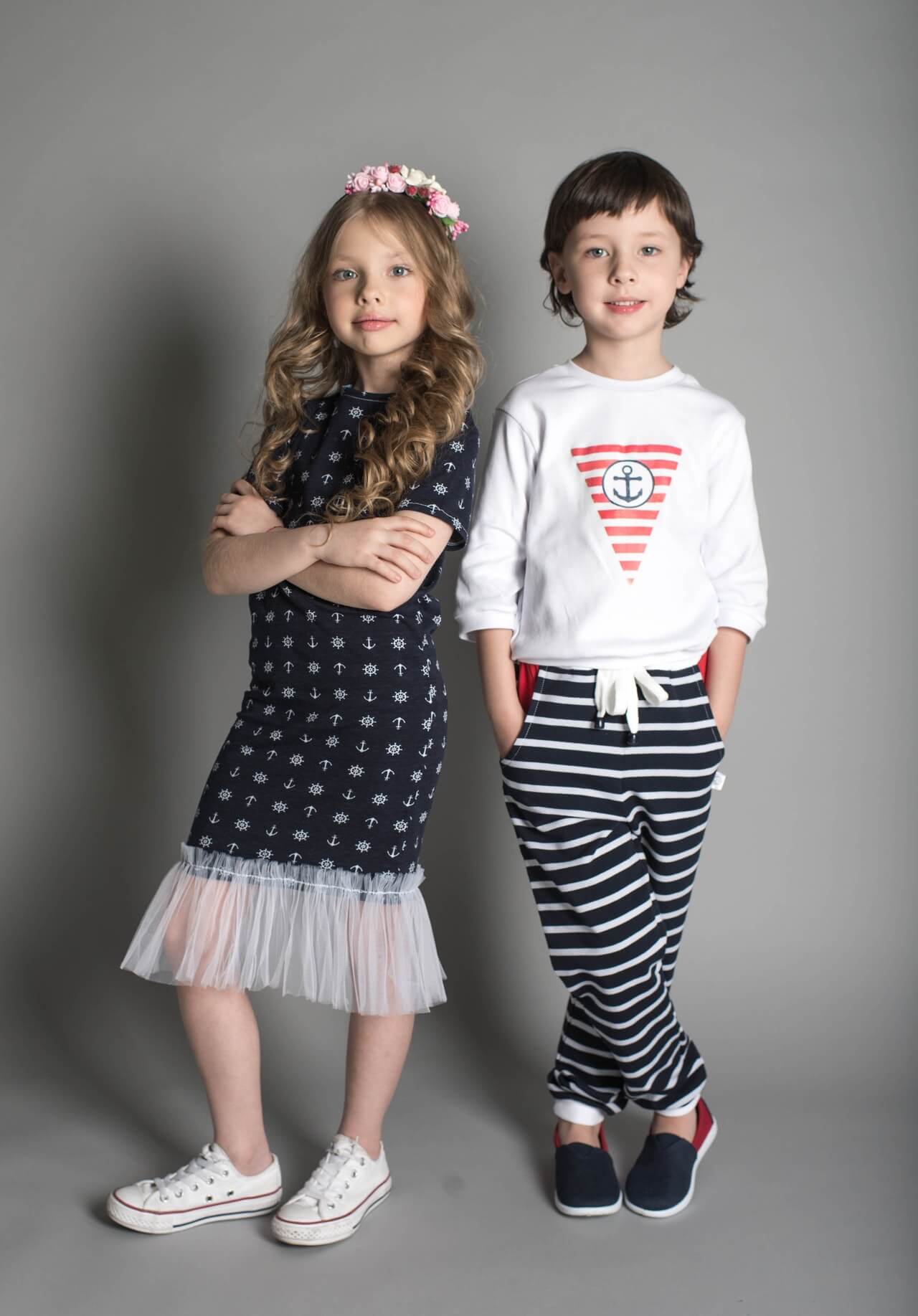 As they would say in Europe, she was a long girl. Taller than everyone else in our class, even the boys, and with short, dark wavy hair and bright hazel eyes, gangly and self-conscious in a way that made others uncomfortable. Her posture was terrible and when she came up to you it was with more of a lurch than a normal gait. We'd been good friends since I'd arrived as the new girl just before Christmas in second grade.
Once we had a photograph taken by her father in his home studio and I insisted on wearing a dress we'd found at a thrift store, with boys sneakers that made me appear two inches taller than I really was. But she spoke to me by name and maintained eye contact to show her interest, and for that I had great admiration and respect for Ethel. It was only when we got to 5th grade that our friendship began to unravel.
Ethel had everything that I lacked. She lived in a duplex just a block from school and had her own bedroom. Her mother didn't work and was at home with the little sister, Bonnie, until school was out each day. Sometimes I'd be invited in for milk and cookies. Her mom served the milk in aluminum cups that came in different colors that she kept in the refrigerator. That milk was ice cold and it was perfect with any cookies she served with it. They also had an air conditioner that made the entire experience an incredibly satisfying one from start to finish, especially in the heat and humidity of south Florida.
Her father worked in a factory and didn't come home until after dark. His passion was photography and he'd be up well past midnight working in the darkroom each night after spending time with the family. Ethel looked just like him, while little Bonnie was blond and blue-eyed like her mother. I was there one evening when he came in through the front door. We were studying the word list Mrs. Nairn had given us earlier that day for the upcoming spelling bee. That's when I found out this upcoming event meant something very different to each of us.
"There's my big girl," her father said. He was smiling and Ethel ran to him and began to cry softly.
"The words are too hard, Daddy. I don't think I want to do it."
"Of course you will. You are smart and studious and have an excellent study partner."
When my mom came to walk me home later that evening, I repeated to her what had been said.
"Do you think I have a chance against Ethel in the Spelling Bee?" I asked.
"Yes, but you know I love you no matter what. Do your best and see what happens." Mom had a way of making everything fun. She also took the pressure off, so I tended to be more excited at taking risks. That's how I became the best dodge ball player in 4th grade, but that's a story for another time.
Ethel and I had been friends and classmates for three years now and our relationship had become comfortable and easy for both of us. She always made straight A's. My grades were A's and B's but I always knew that it meant more to Ethel than it did to me to get perfect marks in all the subjects. There was a girl named Phyllis who was also real smart, but I didn't spend much time with her, except on the yard in the mornings before the line-up bell rang. I assumed Phyllis got all A's as well, but she and I never spoke about that topic.
The Spelling Bee was held in the auditorium on a Friday morning. There were parents and grandparents and younger siblings and it was standing room only. Nine of us, from the two 5th grade classes at our school had made it to this point. Three of our boys were eliminated after the first two rounds, and our four girls would succumb by the fourth round. Over the next hour all of the 5th graders from the other schools were eliminated.
Then it was just me and Ethel, waiting to be called by name while sitting on the cold metal chairs on the stage. The auditorium grew silent in anticipation. She spelled three words correctly. I spelled my three words correctly. Back and forth, back and forth, back and forth. The rule was such that when there were only two contestants remaining, and each had spelled three words in a row correctly, it would now take only one mistake for the other person to spell that word correctly, along with a new word, and then be named the victor.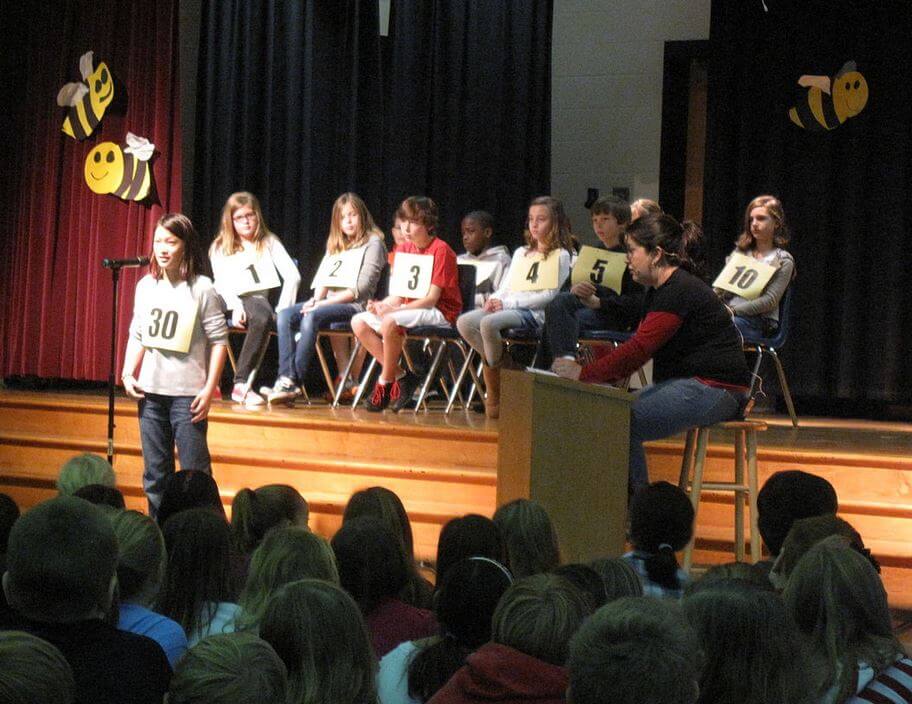 "Ethel Ruben." As Ethel stepped up to the microphone for her next word, she seemed even taller and more angular than I remembered from earlier that morning. This was her moment to shine as brightly as I knew she could be.
I'll never forget the word she was given. It was superfluous. Ethel took a big breath in and then, in a nasally voice spelled it with an "i" instead of a "u". I do not remember her reaction when the judge called it incorrect, but I will always remember the sound in the auditorium at this turn of events. It was like a baby animal being injured and no one being able to help. I kept my head down, looking at the wooden floor of the stage and wondering which side my mother was sitting on out in the audience.
They must have called my name, because the next thing I knew Ethel had been escorted off the stage by the 6th grade teacher, Mr. Hurka, and I was standing at the microphone. In what seemed like forever, I thought back to the last time I had been on this stage and in front of the microphone.
One of our classmates, Rhonda Sue had been killed in a car accident two months earlier. I had been asked to write a poem to recite at the assembly in her honor. I forgot the words and had to start over. It was a humiliating moment in my life that I thought would haunt me forever. But as I stood up straight and waited to first spell Ethel's word – superfluous – correctly and then wait for my word, I realized that life goes on and people do forget your mistakes over time.
"Veterinarian." On the inside I was jumping for joy. I wanted to be a vet when I grew up, so of course I could spell the word. People typically mispronounced it as vetinarian, but not me. I closed my eyes and spelled the word while seeing it in my mind's eye. "Veterinarian. V-E-T-E-R-I-N-A-R-I-A-N – veterinarian."
The next couple of minutes began to morph into slow motion, then sped up like a cartoon, and finally went back to normal speed. I was declared the winner of the 5th Grade Spelling Bee. A loud, painful sound of unknown origin came out of somewhere in the audience, and I thought it must be Ethel fainting and hitting her head on the linoleum floor.
There were handshakes and cheering and hugs and the smell of something sweet in the air. I forgot all about Ethel as my joy and excitement gathered steam. All I could think of was finding my mom and sharing this moment with her. She found me and hugged me so hard I couldn't talk and we laughed as she let me go. "I'm so proud of you, Connie. I knew you'd win!"
Ethel stayed home from school the following Monday. I hadn't heard from her over the weekend, but that was normal because her family sometimes took a short driving trip on Saturday evenings and didn't return until Sunday afternoon. On Tuesday she came back to school, but something was different. The others kids were used to deferring to Ethel and didn't say a word as she painstakingly made her way up the stairs and into our classroom. She seemed to not notice me, or maybe she was ignoring me. I looked down at my shoes and took my seat quickly.
It would be several days before we would speak again. She had taken the loss harder than I had imagined. I wanted to tell her it was okay, that I knew she was the smartest one and should have won, and that I knew she'd win next year. But none of those thoughts ever manifested into words spoken aloud. There were a few more times at her house after school before school ended in June. And in August I was invited to her birthday party at the public pool in our community. It was while we were in the pool that she had swum up beside me and whispered "I don't hate you, Connie. Do you believe me?" I nodded, and almost reached over to give her a hug or at least a pat on the arm, but she had already swum away and the sun was directly in my face and making my eyes sting and I'm sure that's what made me tear up that day.
Ethel and her family moved away before school started again in the fall. Someone said they had moved back to Pennsylvania to be closer to her mother's family. I missed her terribly and 6th grade was not the same without her there. It was one of the few times I didn't discuss something important with my mother. I was growing up, I guess. In some ways, Ethel was always with me through school. I imagined her at her new school, and going on to junior high and then high school. Sometimes I forgot she had moved away and wondered who would listen to me the way she had during our time together.
Over the years, she became even taller and much smarter, in my mind. She was the confident girl, blossoming into young adulthood and aiming for great things in her life. Maybe if I had just misspelled her word too and she would have had another word, then maybe… Years later I did attempt to locate her, but her name is a common one like mine, sans the middle name I use, so I was not successful in my search. So if you're out there somewhere and reading this, Ethel, please know that your friendship meant the world to me. You were the original long girl, and I stood taller just having you in my corner.
I'm Connie Ragen Green, thankful for spell check and good friends and cold milk in shiny aluminum cups. May we all remember the people and places and events of our life, and share our stories in ways that honor what we've been through, alone and together.