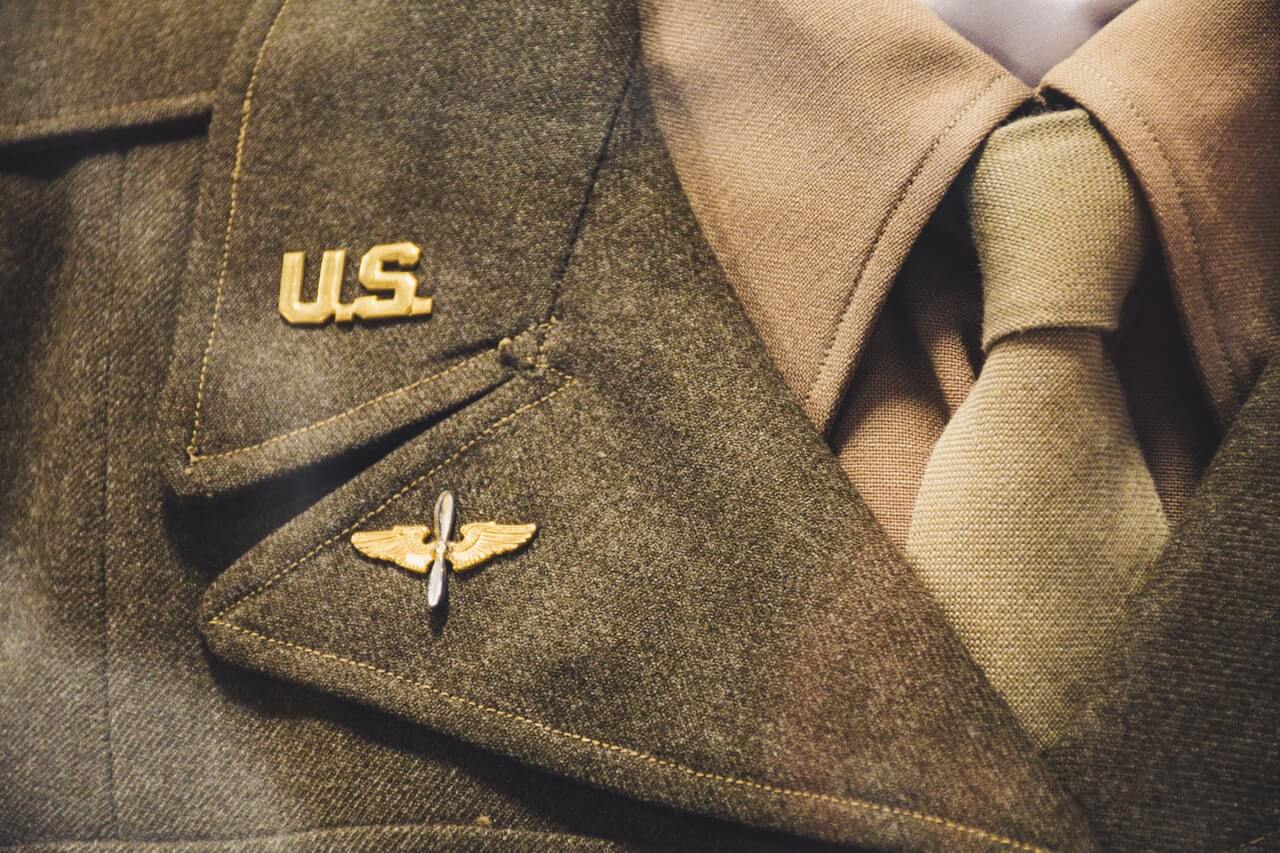 I sat cross-legged on the bare linoleum kitchen floor, listening to the news on the radio and twirling a few strands of my hair. Patience was not yet one of my virtues. It wasn't as though boredom had enveloped me; more like I was longing for something to pique my curiosity and make this day more interesting.
Lois came in from outside, shook off the dust and leaves she'd been tending to, and smiled down at me.
"Get up. I've something to show you." She was in a very good mood and I could smell the tobacco on her breath as she extended her hand to help me up off the floor.
I followed her into one of the tiny bedrooms. It was a single-wide trailer in need of repairs and updating, but she and her husband had raised three children here and it would always be a home filled with memories. She pulled back some boxes, squashed upon each other, and pushed some dresses aside. She paused to look more closely at a blue one with little pearl buttons all the way down the front before pushing it to the back of the closet.
She put her hand on my shoulder as if to steady herself. I heard a faint whimper as she straightened up to gain her composure. Then she took the hangar off the rod with her free hand, pausing for a moment before yanking it firmly and hanging it on a brass hook above the bed.
It was a uniform. Dark green, covered with small pins and medals. Lois caressed each one as she told its story. I listened attentively, nodding at times and making small sounds as appropriate. It was her story to tell, and I was grateful she was telling it to me, her new daughter-in-law.
Robert had been drafted at the age of 21, then spent six weeks at Fort Benning, Georgia for boot camp. This was almost a three hour drive from where they lived in Winder, and where I was today. They'd planned to visit, but Robert had shipped off to Vietnam with his platoon before the six weeks were done.
He'd told me when I first met him they were all scared, but overcome with pride and patriotism and duty to fight against all that was wrong in the world. He'd left behind a wife, an infant son, and a baby daughter in utero he did not yet know about. Those were my stepchildren now, and the ex-wife had moved on with someone else and left the country to be with him. The war at home raged on. If only I had been more aware of the history I was living in each moment back then, but regrets have no place in this story.
Vietnam had changed him, of course. Very few from his group had come back alive, and he would have flashbacks of what he'd experienced until he died eleven years later. I couldn't understand what it was like, but I could listen and have empathy for those involved.
It would be years later before I met Gordon, one of the men he'd known over there. He was tall and thin with sad blue eyes, and very polite with his southern drawl. I imagined what they'd both looked like back then, when every moment was a fight to stay alive, and almost every day saw one of your group killed in a violent way in front of your eyes.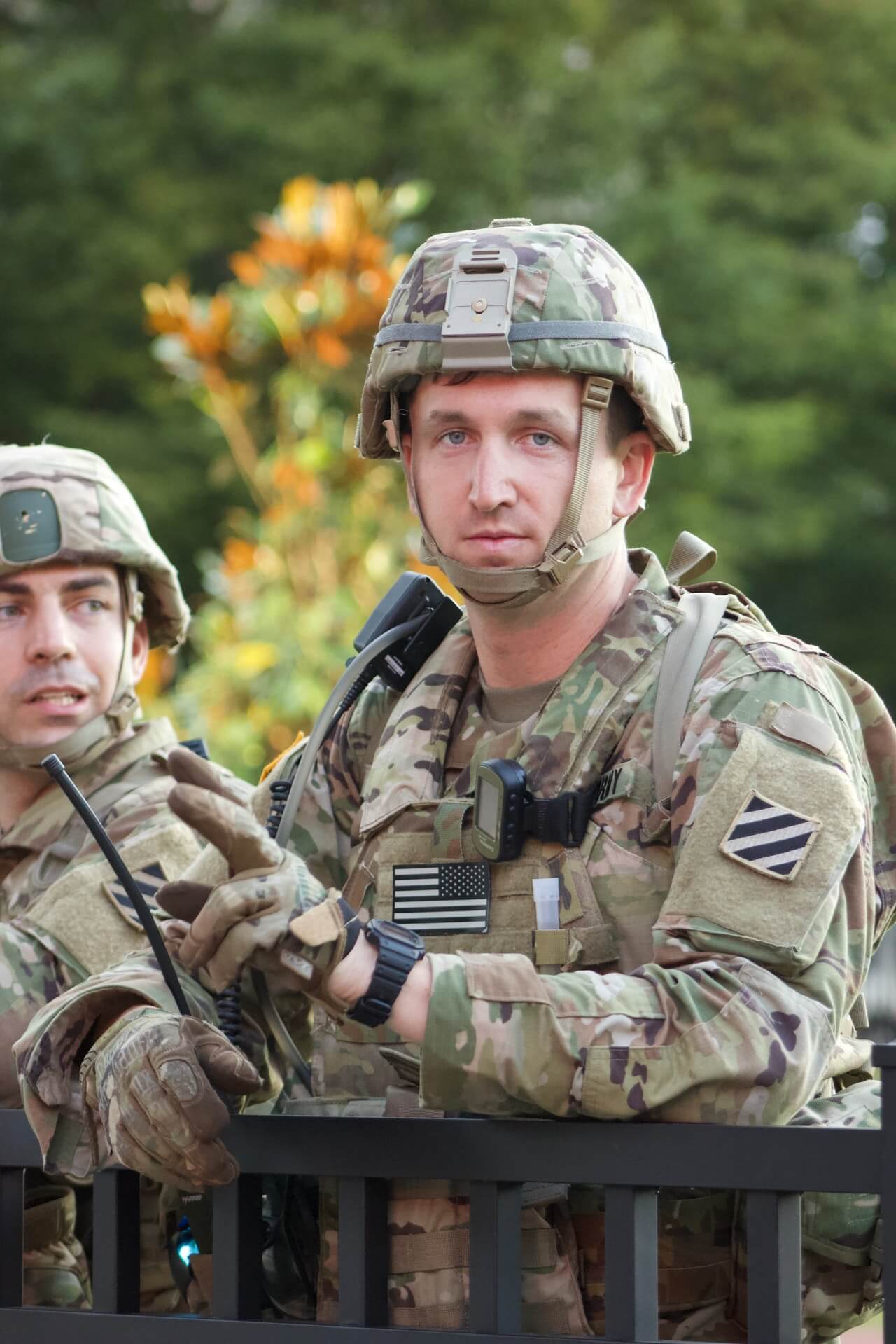 As Lois came to the end of the story she was so willing to share, we sat in high-back rocking chairs on the porch and sipped sweet tea while the sun went down. As the big orange ball dipped behind the forest on the other side of the highway, my mind floated back to the uniform in my childhood memory…
~ ~ ~ ~ ~
The Brownies were a group of 3rd grade girls from school. They'd all known each other forever, or so it seemed. I'd overheard one named Nancy giggling with Belinda about pictures they'd seen on the weekend of their first birthday party together. They were nice enough to me initially. But I sensed that they were judging me and would be ready to pounce when the time was right. That time was getting closer every moment…
It was my mother's idea for me to continue with the Brownies over the summer. I would then become what was then called an Intermediate Junior Girl Scout in the fall as a fourth grader. I can't recall all the reasons she stated as she attempted to sell me on the idea at the time. The bottom line for me was that I didn't like how they made me feel when I was with them. Whether we were in the Recreation Center at Lemon City Park, or outside at the tables working on our projects, these girls, as well as the adult leaders made me feel like I was not as good as them.
My grades were better, I was more interesting, I was funny, and I was kind. But they came from wealthy, middle-class homes and my mother and I were below the poverty level and had few extravagances in our daily existence. It was all we could do to pay the rent on our tiny apartment on the wrong side of the tracks and figure out how to get enough food to eat. The library had been my saving grace. We were there many afternoons after school and every Saturday from when they opened up at ten until two or three that afternoon.
The Children's Librarian was Harriet McCay – Miss Harriet to me – and she made a difference in my life. She recommended books, listened to my stories, answered every question in great detail, and made me feel like I was almost an adult. She had shown me the poster about joining the Brownies and suggested that someone like me would be a good leader and an asset to the group. I wasn't sure what she meant, but I made sure my mother knew about it before we left the library on that afternoon.
The uniform worn by the Brownies consisted of a light brown dress, a darker brown belt, and a short orange necktie. There were many accessories available, including but not limited to dark brown socks, sweaters, book bags, knit hats, and gloves. We didn't have money for any of those things, so they didn't hold any meaning for me.
I reluctantly agreed to move on to the Girl Scouts that summer. A couple of days later, a woman waiting in her car outside the library one day came up to us and handed my mother a flyer. She left the engine running to let us know she wouldn't be staying very long.
"This is what she needs before attending the first meeting in August," she said in a monotone directly to my mother. "No uniform and handbook, no meeting." She never looked at me and returned to her blue Chrysler New Yorker before my mother could say a word. We watched her drive out of parking lot before looking at the flyer together.
The new uniform was a pale shade of green, similar to the color of the peeling paint in the school nurse's office. You could buy one at Sears & Roebuck, or make your own to the exact specifications. Singer Sewing Machines would have the pattern and my mom sewed pretty well for someone without a sewing machine. But the color was what it was and not very appealing to me. I searched my mind to figure out what I disliked about it so much.
It reminded me of the drab green clothing worn by the men who had pulled up in front of the Gallagher place just a few weeks earlier. They sat in their beige Plymouth Fury sedan , waiting until Bobby's mother saw them and pushed the screen door open to come out to the front porch.
Mrs. Gallagher was screaming before they had shut the car doors and made their way up the walk, her screams swimming into screlts as she belted out the words to God Bless America, her mascara mixing with tears and creating zebra-like stripes down both of her cheeks. I still hadn't gotten over losing Bobby Gallagher, and I certainly didn't like the color of green that served as a reminder.
I managed to compartmentalize this memory for now. What else did they require, aside from the uniform? Oh, that's right.  The handbook. The official Intermediate Junior Girl Scout Handbook. Brownies had lessons and arts and crafts, but no handbook.
"Maybe we could get a used one," I offered, seeing the look on my mother's face. She frowned, then handed me the flyer.
In all caps it said, "THE HANDBOOK MUST BE PURCHASED AT SEARS ROEBUCK BY FRIDAY. NO EXCEPTIONS WILL BE MADE."
My mother changed the subject, as she often did when faced with yet another dilemma that could only be remedied with money we did not have.
On Friday, as my mom kissed me on the cheek and squeezed a quarter into my hand for lunch, she whispered… "Tomorrow we're going to the shopping center. There's a dog show!"
The day flew by and I finished reading the book I was doing a report on before dinner. It was time for me to indulge myself with thoughts of the dog show at the Northside Shopping Center the next day. It would take two buses and money we didn't have to get there and back, but we were going and I chose to focus on that.
The dog show was so much fun. There were an assortment of pedigreed and mixed breeds, and I was an expert on all of the breeds we saw. The owners had to take them through an obstacle course that had been set up in the area outside the mall stores, so there wasn't anyplace to sit down. Afterwards, some of the people let us pet their dogs and ask them questions. I'd forgotten my Kodak Instamatic camera, so I decided my memories would have to suffice.
We stopped at a stand and got a hot dog and soda to share. As I threw away our trash, my mother motioned toward Sears. I knew she wanted to go in, so I smiled and nodded in agreement.
Sears was large and roomy and filled with items of great interest and little importance, to us anyway. Washing machines and tool sets and furniture held no place in our lives. We walked through the girl's clothes section more slowly, touching a few items and looking at the price tags without raising our eyebrows enough for anyone to notice. Then we saw a glass counter with all kinds of things on top and inside. There was a sign that said "Girl Scout Central". My heart skipped a beat as I walked over to it as nonchalantly as possible.
While I looked at the accessories, my mother focused more on the uniforms. At the end of the counter was a book rack and I could see the official Intermediate Junior Girl Scout Handbook at the top. I inched closer. It was thick, and the golden yellow color was appealing. There were photos of girls and leaders all over the front and as I slowly and carefully turned it over in my hands I spotted even more photos on the back cover. It was beautiful and at that moment I wanted it more than anything. If only I could have the uniform AND the handbook, I'd show those girls that I belonged in their troop.
Mom motioned me into the dressing room, where I tried on a size 12 uniform and a matching sash. I was still clutching the handbook, and she gently held it while I buttoned up the dress and pulled the belt through the loops. She placed the sash over my head and twisted it around to the right position. There was a full length mirror in our dressing room and I beamed as I took a look at my image.
Without saying a word, my mother helped me out of the outfit and I dressed again in the shirt and pants I'd been wearing. I sat down on the little bench while she folded it nicely and place it back into the plastic package. At the last moment she stuck the belt and the sash into the same package, and as I began to protest that they were supposed to be separate from the uniform itself she put a finger to her lips for me to be quiet. And then…
She quickly picked up her handbag and, in one smooth motion slide the plastic bag with the uniform, belt, and sash into it. We walked out of the dressing area together. Mom stepped up to the cashier and placed the handbook on the counter.
"Just the handbook for us today," she announced. The cashier took two five dollar bills from her and gave her back the change and the receipt.
We didn't say a word to each other as we walked across the parking lot and up a short block to the bus stop. On the ride home I talked about the dog show and which breeds were my favorites. Mom smiled and asked me which one I would like to have for a pet. My answer was always the same back in those days. "Mom, you know I love the collie best. And I would name mine Lassie."
I'd like to say that this type of incident never occurred again, but it did. About once a month we'd take the two buses to Northside and visit many stores. Then we'd end up in Sears, where my mother would add a few things to her handbag. It made me sick to my stomach at first, until I got used to it. It's interesting how the mind plays tricks on you. You can justify anything if you position it in a certain way in your mind.
Girl Scouts started the week before school began. It was mostly the same girls and a few new ones. There was a Black girl named Natasha and she knew right away I would be her friend. I had gained weight over the summer and my uniform was too tight in spots, giving rise to giggles behind my back and comments just out of earshot. One day Natasha stuck out her tongue at Belinda, one of the ring leaders. I laughed out loud and I can still remember how good it felt to have a friend within the troop.
We learned the Girl Scout Promise…
On my honor, I will try:
To serve God and my country,
To help people at all times,
And to live by the Girl Scout Law.
and the Girl Scout Law…
I will do my best to be honest and fair, friendly and helpful, considerate and caring, courageous and strong, and responsible for what I say and do, and to respect myself and others, respect authority, use resources wisely, make the world a better place, and be a sister to every Girl Scout.
We worked on lessons in our handbook and badges to add to our sash. The girls got braver over time and said things to try to embarrass me. I let it roll off me while I was in front of them, but it hurt my feelings. As soon as I was away from them I would cry and feel sorry for myself. Staying in the scout troop may have been a way to become a leader as the librarian had told me, but it was a painful process, at best.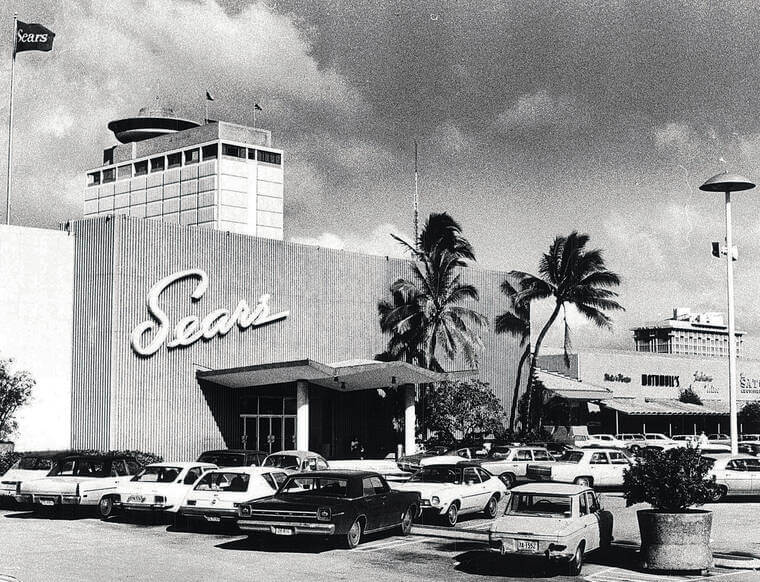 It was right before Christmas when it happened. On a Saturday afternoon we were leaving Sears and talking about sharing a hot dog and a soda when a man and woman came up behind us. They walked silently and must have been inside the store while we were shopping. The man flashed a badge at my mother and the woman got in between my mother and I so we couldn't see each other's faces. My mother was being arrested for shoplifting.
The next six weeks were ones I will never forget. My mother was sentenced to thirty days in jail and I was sent to live in an institution for children who had no one to look after them. I was in shock from what had happened and didn't show my feelings. I was placed in the girl's dormitory and given the bottom bunk below a girl of no more than six named Marguerite.
We were issued uniforms to keep us from running away and you had to wear yours every waking moment and until they locked the doors at nine each evening. I became friends with Cassie and Robin and walked to the school down the road with them each day. I never mentioned the Girl Scouts or Sears or much of anything else in my daily life. My education consisted of learning things I'd never have known about elsewhere.
We were allowed to pick a gift for Christmas from a catalogue they passed around one evening. I think we all chose the same item: a transistor radio with two extra batteries. I was sent home the morning of Christmas Eve, so I never received mine. My mother got me one instead, and she paid full price for it at the counter in Woolworth's. I watched her every move to make sure.
I'm Connie Ragen Green and I've worn a uniform to work as a waitress and at two other jobs, and even as a part of my chorus group in junior high. But I've chosen to never wear one again, no matter what color it is or what it means.