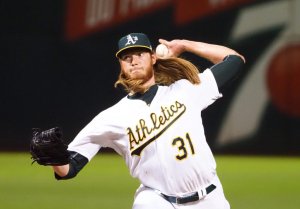 In baseball there is a phrase that tells the story of an inning. "Three up, three down" means that three batters took their turn at bat and all were struck out by the pitcher and never made it to first base. This is every pitcher's goal when they take their place on the mound against the opposing team. In my online business I think of this "three up, three down" concept as being one where I share three paid offers and three free ones to make sure my community always has some training to move them forward.
I'm a relatively new baseball fan and follow the New York Yankees. Last season (2018) they did very well and I was proud to be a part of it all. The Yankees defeated the Oakland Athletics in the Wild Card Game (American League Division Series) before losing to the Boston Red Sox in four games in that Division Series. If the Yanks had won that Series and then gone on to win against the Houston Astros in the American League Championship Series they would have then gone on to play in the World Series against the Los Angeles Dodgers.
But that was too many "ifs" and it didn't happen. I was still in awe of how they handled themselves and played 162 regular season games and the four ALDS games before their season ended. And I'm also in awe of how quickly I picked up the basics so that I could enjoy the games more and even have some intelligent conversations with people I know who have been following Major League Baseball since they were kids.
This year the Yankees are doing even better than they did last year and I'm learning even more about this game and the players. I thrive on human interest stories and recently followed a story about a pitcher for the Oakland A's named Andrew Jacob "A.J." Puk, after he made his major League Baseball debut against the Yankees.
Puk was a star athlete in high school in Cedar Rapids, Iowa playing first base and pitching for the baseball team and quarterbacking on the football team. Evidently he decided before high school graduation that he needed time to mature as a player because he turned down the Detroit Tigers' offer of a contract in the 35th round picks. Instead, he attended the University of Florida at Gainesville (I was a Gator my freshman year!) and helped them get to the 2015 College World Series.
When you're a teenager life is dramatic and you want everything now, not later. But Puk somehow developed the patience to work on himself and his game until the time was right for him. Being willing to wait for three years after graduating high school and working diligently on his pitching and batting skills got the attention of MLB and in 2016 he was chosen sixth during the first round and signed to a contract with a signing bonus of over four million dollars. Puk had arrived!
Not so fast. The Major League Baseball contract does not mean you're going to the "Show" now or ever. It means you now have the opportunity to work hard and learn as much as you can while perfecting your moves and your inner game in the process. He bounced around in the Minors from Class A in Burlington, Vermont to Class A-Advanced in Stockton, California, and finally earned his way up the ladder to Class AA in Midland, Texas. He was refining his skills and learning his craft and feeling like he really was as talented as his high school coach had told him and his parents he might be.
Then it happens. An elbow injury got worse and as the 2018 season got underway A.J. Puk underwent Tommy John surgery, so named because of the first baseball player to undergo this reconstructive surgery first performed in 1974. Tommy John is a surgical graft procedure where the ulnar collateral ligament in the medial elbow is replaced with either a tendon from elsewhere in the patient's body, or with one from a deceased donor. Puk's season was over and it was possible he would never play baseball competitively again.
It's a disheartening setback for him and his family. Everyone weighs in on what his future might hold and most are cautiously optimistic. This was to be his season. The year he was supposed to be going to the "Bigs" and instead he's being scheduled for surgery in Los Angeles and a year of rehabilitation in Phoenix, Arizona.
Puk is a rock. He knows what he wants and is willing to do the work to reach his goals, no matter how lofty or seemingly unattainable. And all this time the clock is ticking as new players are emerging every year, younger and with a little more talent and no record of injuries.
A year later he is back with the Midland RockHounds, feeling strong and positive and doing the work every day without missing a beat. The A's invite him to spring training even though he isn't on the roster. A month later he's promoted to the Las Vegas Aviators of the Class AAA (Triple-A or Class AAA is the highest level of play in Minor League Baseball in the U.S. and Mexico) and his patience and work ethic remain intact during the spring and into the summer of 2019. And then…
Drop everything, Puk. You're going to the Show!
On August 20, 2019 the Oakland Athletics promoted Puk to the major leagues. At one in the morning he called his father back in Cedar Rapids. Parents fear the worst when the phone rings in the middle of the night and it's one of your kids.
"Why are you calling so late – what's happened?"
"Dad, I got called up."
Mom and Dad, along with his three siblings are on a flight to Oakland a few hours later and head straight for the Oakland Coliseum. They sit with A.J.'s agent and a pitching coach he's known since he was nine years old. They're all in the stands when he walks onto the field to the music of the Bay Area's own hip hop artist, Mac Mall.
Puk made his major league debut against the New York Yankees on August 21, retiring one of three batters faced. It was the eighth inning and he allowed a walk and a single, but not a run. He's six foot seven, left-handed, with hair down to his shoulders. He'll be a reliever and a starter and A's manager Bob Melvin is optimistic about his future in the Majors. His father says he has never seen anyone more focused and willing to work for what he wants.
No worries, Puk; your three up, three down is coming.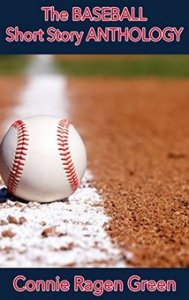 I'm Connie Ragen Green – author, publisher, entrepreneur, and baseball fan. I watch at least a hundred games each season and have published a book of baseball short stories.