Tuesday Morning Choices Become Tomorrow's Reality
It was a Tuesday. He'd dropped me off in the parking lot just as they were opening. I didn't look back after I heard the car door shut behind me. I heard my mother's voice in my head…
"You come in to the world alone and you go out alone."
It didn't feel like anything, as I lay sprawled out on the table. Legs akimbo and me staring at the ceiling so as to avoid the bright light shining overhead. Then voices, and a very tall man is standing over me. He startles me at first, then I ease back and close my eyes. I'd had procedures similar to this half a dozen times in the past, but this one is different. This one is not by choice, only by chance.
The man mumbles something under his mask but I'm sure he isn't talking to me. Then the cold instrument is quickly inserted and I instinctively tense up as it tightens inside of me. Is today Saturday? As I search for the answer, the room goes dark and I float away.
When I wake up, I'm in a hospital room with two other women who are there for the same reason that day. We chat briefly and I learn that both of them have another child waiting for them at home. Maybe I'll stop at IHOP for some pancakes on the way home. I think about blueberry and chocolate chip pancakes but can't make a choice until I'm there.
He was in the waiting area. He looked up from behind his newspaper and slowly stood up. Our eyes met. Nothing had changed. I didn't feel anything. Then I felt nauseous and remembered the pancakes I no longer had a desire for. I was hungry, but not sure what I wanted to eat.
What I wanted. I wasn't sure. He carried my purse until we got outside, then draped the strap over my head so he could unlock the car. I stood there for a moment, then moved forward to open the passenger side door and get inside. He was already buckling his seat belt and starting the engine. Staring straight ahead, I talk to myself. I am strong. I can do this. I don't need his help. Everything is fine, I tell myself so I won't cry.
I've miscarried my first child and my life will never be the same. Then the tears flowed, because the pain was increasing and it felt like I was bleeding. We pulled into the driveway and I'm out of the car first, my key is in the lock, and I'm walking-running to the bathroom. Only a little blood and now the pain is subsiding. He said something about needing to get back to work and I fell asleep on the sofa.
That evening I waited for him to ask me if I wanted to talk about it. I did, but decided not to bring it up. I reminded myself that I don't argue about things I don't truly care about. I must make myself the priority for now. I wished I'd had someone to talk to about this, but there was no one. I felt more alone than at any other time in my life.
Two weeks later I rented a tiny apartment that would take my dog, Sasha. I moved my things while he was working, but returned that evening to tell him what I was doing.
He was angry. He asked to borrow a thousand dollars. My mind raced as I imagined how we would arrangement repayment when I'm not in his life any longer. I told him I thought he should ask his sister for the money and he flew into a rage. My money, my choice.
Weeks turned into months and I wasn't doing so well. Everywhere I looked there was a reminder of what I had lost. Babies and toddlers and children of all ages seemed to be surrounding me, suffocating me, reminding me of that moment when I was no longer in the running to be a mother. I didn't want to forget; I just couldn't bear to remember.
That summer of 1985 I took a temporary job with a production company. I'd be surrounded by creatives for the next three months and was excited about this brief interlude as I decided which direction to next take my life.
Mostly in their 20s and 30s, these people fascinated me with their attitude and take on life. And unlike the people I had become accustomed to spending time with in my personal life, there wasn't a baby or a child in sight. It was almost – almost – like my experience had never happened.
I was empty and I realized, for the first time ever that I was capable of compartmentalizing my thoughts, feelings, and experiences at will. This allowed me to be fully present while I was at work. My new co-workers included me in conversations and coffee breaks and invited me to after hours events like bowling and softball.
Being surrounded by writers was good for my soul. I got over my feelings of intimidation and observed how they interacted with one another. These people were, for the most part, without judgment, playful and carefree and high on life.
Summer segued into fall and I collected my final paycheck on an unseasonably cool and windy afternoon. I didn't say a word to anyone there, preferring to exit stage left into the wings. I would remember this experience as one with no beginning or end and one that marked a turning point in my growth as a human. I was alright with my choices and ready for the next act.
= = = = =
My mother had given birth to me on a Tuesday morning in June. She was thirty-seven at the time, and it was not common for women to have a first child at that age. She was told by three different OB-GYNs that the baby would be a Mongoloid. That was the word they used for Down's Syndrome during the 1950s. This term is inaccurate and racist, but the effect was the same: Women throughout North America were led to believe that having their first child after age thirty-five was a dangerous proposition and should be avoided at all costs. Women of means had a choice that few others had.
But my mother was determined to have a child and chose to get pregnant and see it through. I cannot imagine what that must have been like for her during those months. But she had made a choice that would remain a viable one until the day she died at the age of ninety-three.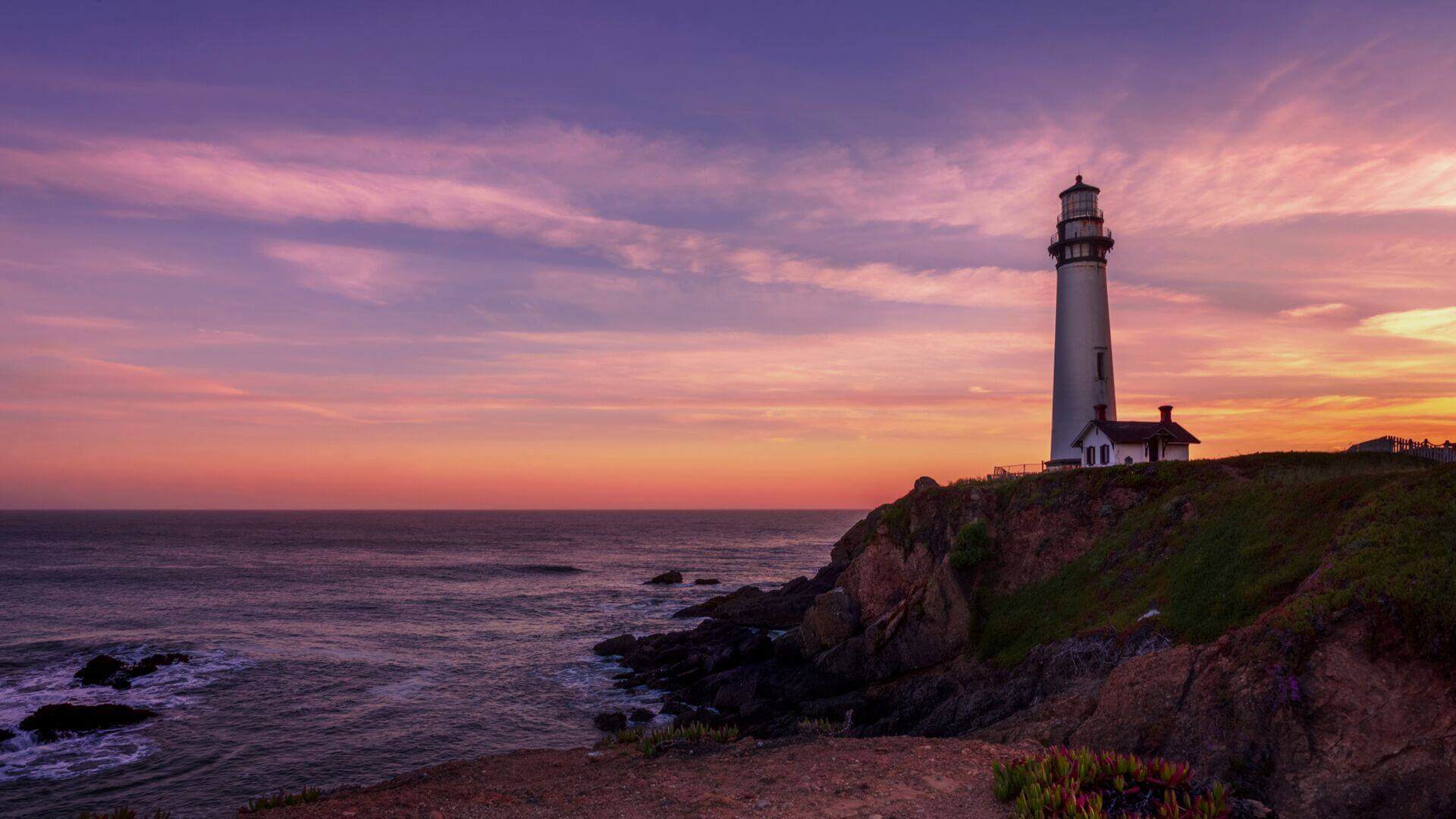 = = = = =
The following year was a blur for me. Though I'd passed the real estate exam almost three years earlier, in 1983, I hadn't yet activated it or looked for an office in which to hang my license. I visited half a dozen offices informally, stopping by to ask a question and have a look around. Most were too formal and stuffy for my liking. Then I found Day Realty on Ventura Boulevard in Sherman Oaks and felt at home. I lived about a mile away and they had parking in the back. I made an appointment to speak with Otto, the manager, and signed up to be the office's newest agent.
My choice to join this office was a positive one all around. The other agents were friendly and helpful, for the most part and I was open to learning from their experiences. Mollie was the office manager and took me under her wing. When she asked me if I had enough savings to go for six months to a year without any income, she could tell my answer by the look on my face.
She suggested that I go after tenants half of my time, because these would be fast transactions that paid commission within thirty days. I agreed with her direction for me and decided to get creative with our office's current rental listings. In particular, there was a brand new apartment building just a mile away and our office had an exclusive arrangement with the owner.
I ran a short ad in The Recycler, the local free newspaper that advertised everything from pets to boats to jobs to personals to real estate rentals. When people called me on my ad, I asked them to come in on the following Saturday morning at nine o'clock to meet me and then see the available apartments. I had almost a dozen prospective tenants lined up for that day.
When everyone had arrived, we caravanned down Ventura Boulevard and turn in to the street where the building was located. My mistake was that I had only driven by the property, but not parked my car and gone inside until this day.
The building was modern and appealing. The units were large and well-appointed. The rent was just at market value, but not a penny more. The location was perfect for anyone who needed to be in close proximity to a variety of locations. There was only one downfall: this apartment building backed up to the Ventura Freeway.
As we made our way up the stairs and in and out of the vacant apartments, the cacophony grew louder. From the second floor, you could actually see the people in the cars waiting on the ramp for the green light to enter the freeway. A man and woman waved at us. One of the men pointed this out to everyone and said the name of this building should be "Onramp View Estates." I was terribly embarrassed and believed no one would want to live there. But I was incorrect in my assumption…
Every single person with me that morning followed me back to the office. They each filled out the rental application and wrote a check for the deposit. And three days later I was excited to call each of them with the news that they had been approved! I later found out that the owner had been convinced to be extremely lenient in terms of credit score, job status, and more. I finally met him and his wife and they asked my permission to give me a hug for the work I had done.
This was the beginning of my journey as a sales person and marketer, but I wouldn't understand that for another twenty years. I was still making peace with the choice I had made and figuring out how to move forward with my life.
= = = = =
On Tuesday, January 28th I went in to the office a little earlier than usual. As I entered through the back door by our parking lot, I saw a small group of agents gathered around something I couldn't see. I moved closer and realized someone had brought in a portable black and white television and placed it on one of the desks. No one turned to greet me, but as I moved closer I could hear the newscaster talking about the launch. I'd completely forgotten that it was the day the Space Shuttle Challenger was set to launch.
Even though I'd seen many of these launches in the past, both on television and in person in Florida over the years, this one was special. For the first time ever, a teacher was chosen to join the crew in space.
Christa McAuliffe was a social studies teacher at the only high school in Concord, New Hampshire when she decided to apply for the spot. I only heard of her once she was a part of the team. I'd always wanted to be a school teacher and wanted to know more about her students. By the time the Space Shuttle was ready and the seven-person crew was walking down the ramp, I had decided she would be the one I would follow throughout the Mission and when they returned.
Some of the people in my real estate office had begun receiving phone calls or had appointments already scheduled. This enabled me to move in closer to the television set. Someone had to leave and motioned for me to take his chair. I sat down and put my purse on the floor beside me.
The camera's perspective went from the launchpad to the crew to the control room. Then, as it got closer to the time to launch, they shifted to the crowd waiting outside in Cape Canaveral, with closeups of a couple of the crew members' families. Then they showed Christa's parents, and next went over to where her husband and two young children were standing. I wondered why all of her family members weren't together that day.
Finally, right before liftoff, they showed us the auditorium at the high school where not only her students were watching, but all of the students at the high school. Christa had been teaching there for three years, and the students and faculty had become a close-knit group. Just seven weeks earlier a teen had entered the school, brandished a shotgun, and was killed by police. This event had brought everyone even closer over the winter holiday break.
The Space Shuttle Challenger launched and I felt proud of Christa's accomplishment with this. They quickly flashed back to the high school auditorium and I could see the hometown pride in everyone's eyes. Then we were seeing Challenger go higher in the sky and then there was a burst of light and streaks across the sky.
I wasn't aware of what had happened immediately. But then they showed her parents, and again returned to the students before the newscaster broke in to speak. At the 73 second mark Challenger broke apart, killing everyone on board.
I reached for my purse on the floor to get some tissue. My eyes were welling up with tears. The others who had been watching alongside me mumbled something and then went their separate ways. I was horrified at what had happened in front of my eyes. I knew they would show her parents again, just for a moment, and then they returned to the auditorium. As I searched each student's face for an answer, something shifted deep inside of me.
A calmness fell over me. It frightened me at first, and then I softened and fell into it so the feeling could envelope every part of me. As I looked into those young people's faces, I saw my child. I felt the hopes and dreams and pain and fears of every child on Earth. And I knew that my choice to not try again had been the right one for me.
All at once my emotions went on a roller coaster ride. I could see myself as a teacher. It was as though the movie of my next few years of life was playing out in front of my eyes. I had wanted to become a teacher long ago. Now I knew I would make it happen.
I drove back home and began writing down my plan. I needed to earn a teaching credential. I wanted to find out if they needed teachers in the Los Angeles area. I thought about who I could talk to about all of this.
A few days later I visited my mother and we talked about the Challenger and the crew that was lost. Then I told her my plan to become a teacher. She smiled and nodded, not saying a word until I had finished. Then she leaned in close and whispered to me…
Tuesday's child is full of grace;
She's lively and inquisitive and all over the place.
Take a step back and give her some space,
And you'll see every child in the world when you look into her face.
For the next twenty years I taught school. My students were the children of immigrants from all over the world. I formed strong bonds with them and their families over the years, learning much from them in the process. I would never be alone again. And every day, in every moment, I saw my child in each of them.
I'm Connie Ragen Green, making choices that direct my life experiences and knowing that knowledge is power with everything we choose.