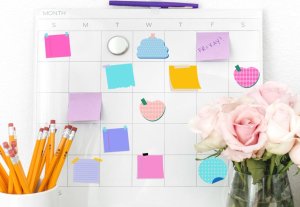 Are You Using a Vision Board Strategy to Change Your Life?
Struggle to stick to your goals? A vision board might be the answer. Vision boards have become hugely popular in recent years. Used by celebrities and leaders across the world, these powerful boards and a vision board strategy are capable of turning your dreams into reality.
However, while they may provide a lot of benefits, putting one together can be challenging. If you're new to vision boards, here you'll discover what they are and some effective ways to start one on your path to massive productivity.
What is a Vision Board?
A vision board is a visual presentation that represents your goals to be worked towards and manifested. They contain images, quotes, and text that align with what it is you want to achieve.
They are very similar to mood boards; however, it is their purpose that sets them apart. A mood board is more for decoration, whereas a vision board is a tool to help you progress in life.
Creating a vision board can deliver a lot of awesome benefits. These include:
● Extra motivation
● Stress reduction
● Helping you to identify your goals
● Pushing you past your limitations
The main goal of a vision board is to remind you of what you are working towards. We all need goals to help us get to where it is we want to be. Vision boards constantly remind us of our goals and the life we will have if we achieve them.
Just the process of putting one together can help to relax the mind. This helps with stress reduction, helping with everything from getting a better night's sleep, to getting more done at work.
So, now you know what a vision board is and the benefits it can deliver, how can you put one together? Read on to discover 6 ways to start a vision board that works.
How to Create an Effective Vision Board Strategy

There are a lot of different ways you can put together a vision board. While there are no set rules to follow, the methods below are proven to deliver results…
1. Gather up your vision board supplies – Before you get started, you're going to want to gather up some supplies. The main things you will need are:
● A good-sized poster board or corkboard
● Scissors
● Glue
● Magazines
● The internet
● A printer
These essential tools will help you to put together a vision board in no time. Having everything you need in one place before you get started will really help.
2. Brainstorm and prioritize your goals – This is potentially the most difficult part of creating a vision board. You need to think about what it is you want the board to help you with.
What Are Your Goals For the Future?
As well as focusing on your long-term goals, don't forget to add some short-term ones too. If your dream life is a long way away, it can really hamper your motivation if you don't track your progress. Short-term goals are easy to achieve and keep you focused on what it is you are working towards.
When brainstorming your goals, you can either focus on one aspect of your life, or several. Many people use it to provide an overview of how they want their entire life to look like.
Once you know what it is you want to work towards, it's time to prioritize your goals. What are the main goals you want or need to achieve to live your best life? Narrowing down your goals will ensure you don't become too overwhelmed at the things you need to achieve.
3. Write your goals on your vision board – Before you find the right images for your vision board, it's a good idea to write your main goals onto the board. This will give you an idea of how it will be laid out.
There is no set rule to follow when working on the design of the board. You can place things wherever you want to. Spend time designing the different sections and planning where everything will go.
You will cover the text up with images and cut outs so you don't need to worry about how it looks or making a mistake.
4. Find images and quotes that resonate with each goal – This is the fun part! Now you have your goals laid out and you know where each section is going, it's time to find some inspiration.
You can use magazines and the internet to find relevant images that resonate with you and your goals. For example, if you are focused on buying a house, you could find an image of your dream home in your dream destination. If you are working towards financial security, you can find images of what that will mean for you.
Spend time finding the right images and text. Don't forget you can also use quotes and blocks of text if they inspire you.
5. Arrange your images and quotes how you want them – Now that you have all of your images, quotes, and text in front of you, it's time to arrange them. This is where your creative side can truly shine.
Take time to move the images around to where you feel most drawn to them. You will likely have a lot of images and quotes left over. The key is to choose the ones that inspire and speak to you the most.
The images and quotes you don't add to the board can be saved for later use. You could even use them to create an additional board.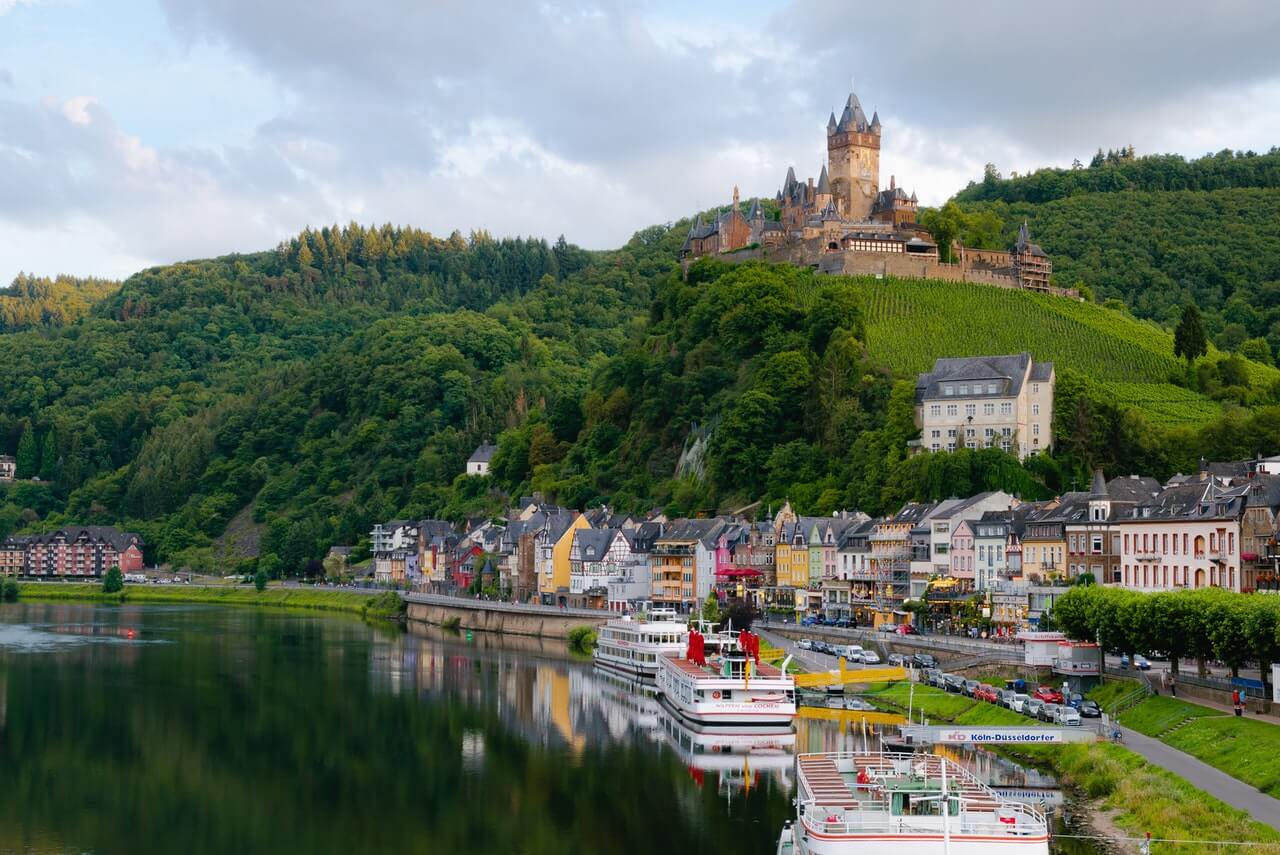 6. Stick the images on the board and finish with your own touches – When everything is arranged in place, it's time to secure them to the board. You can do this with glue or tacks depending upon the type of board you are using.
Before you start sticking everything down, make sure you refine the images. This means trimming them for example, to make sure there are no rough edges. You want the board to look as refined as possible, rather than messy and cluttered.
When everything is stuck onto the board, it's time to add your own finishing touches. You can doodle, sketch, or add your own words to the board. Marker pens are the best thing to use for this as other pens or pencils won't show up well over the images.
If you follow these steps, you'll be able to create an effective vision board that works for you.
Where to Put Your Vision Board
Once your vision board strategy and your actual board is complete, it's time to display it proudly. When choosing the best place to put it, think about where you will see it frequently.
It is best to stick it to a wall that you walk past regularly throughout the day. This helps to keep your goals firmly in your mind.
As you can see, it's easy to create a vision board when you know how.
While creating a general one that includes all of your goals can help, you may also find it useful to create different boards for different things. For example, one board can focus on family goals, while another could focus on financial goals.
Creating a vision board can be a great way to stay focused on your goals. However, that is only if you place it somewhere you can see it regularly.
I'm Connie Ragen Green, using my own vision board strategy to improve my life with productivity, time management, authorship, and a lucrative online business.