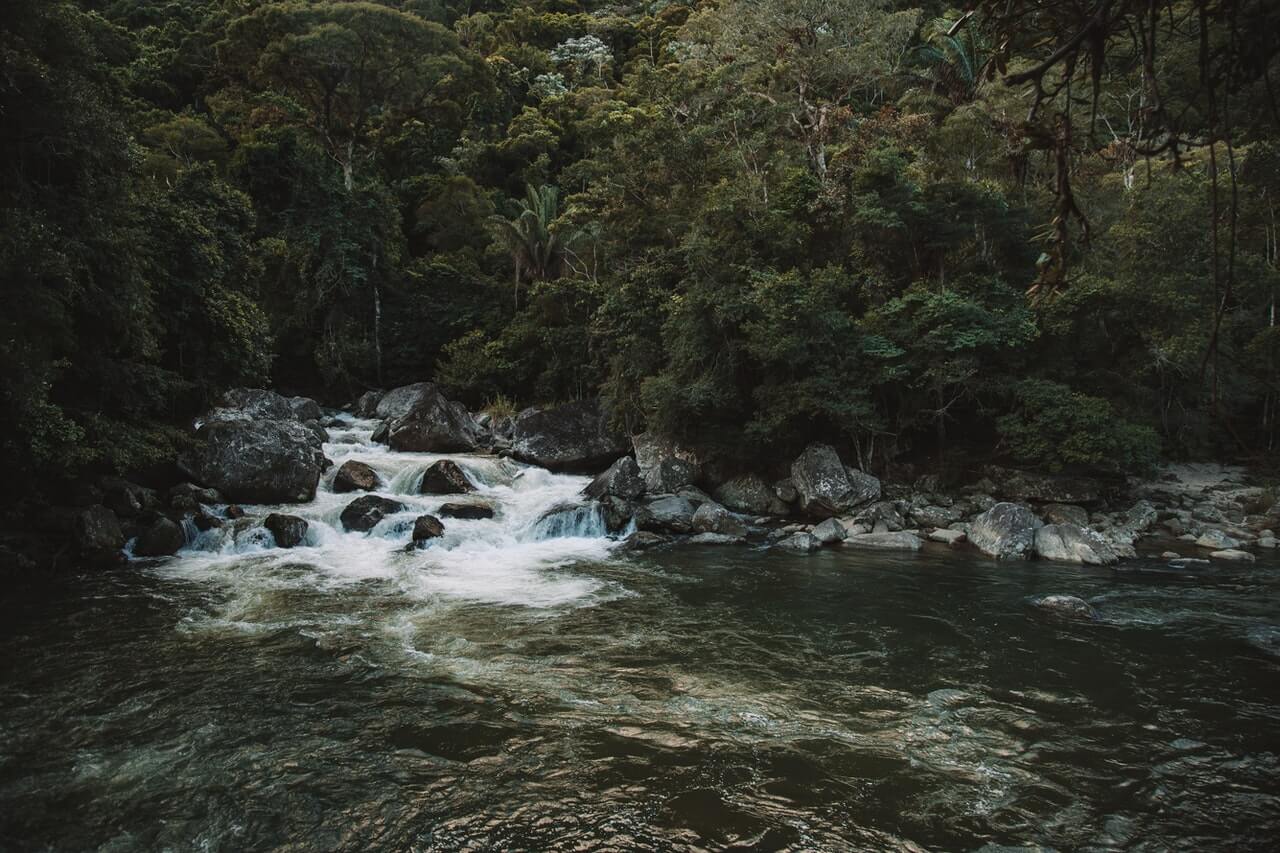 I should have known that a river ran through it. Even from the main road leading into the property, the roar of water moving rapidly had entered my consciousness. The Pacific Ocean was less than a kilometer to the west, but oceans make a very different sound and have their own unique rhythm. This was definitely a river, or perhaps a creek that was very close by.
It was March of 1986 and once again I'd accepted an appraisal assignment in Santa Barbara. At that time I was living in Chatsworth, a section of the San Fernando Valley about an hour north of Los Angeles. I longed to move away and make my life elsewhere but had no idea how or if this would ever happen.
Classroom teaching was my primary source of income back then. I was also in real estate, working for myself as a broker who took listings and made some sales of residential properties in the northwestern part of Los Angeles County. On Saturdays I had been taking a class in real estate appraisal at Glendale City College. It was only taught during the fall semester and I wanted to do it this year, so I signed up. I had hopes of connecting with someone who was already in the business and would give me a chance to earn some money as a residential appraiser even though I was brand new.
One person in particular, a man named John did just that. His office wasn't far from the school where I taught. Almost every day after school for the past month I had stopped by to say hello. On a rainy Friday he finally gave me an assignment. He handed me the paperwork without making eye contact. It was Larry, another appraiser in the office who glanced over at me and smiled. All John said was "It's a property in Saticoy," and I was headed out the front door.
Larry rolled backwards in his chair and leaned to the side. "Will you have that back in the morning?"
"In the morning?" It would be Saturday tomorrow, but I didn't see why I would wait that long. "I'll be back in a few hours."
They raised their eyebrows at this comment. It was only when I pulled my car over a few blocks away, windshield wipers going as fast as they could as the torrential rain poured down, then shifted to the side to come at me in sheets that I understood what they hadn't told me; Saticoy was a street not far from where I was, but Saticoy in this case was a rural community in the next county over. It was about 40 miles away and would take over an hour to get there even in clear weather.
"Well, this is a fine kettle of fish," I could hear my mother say if I were to share this with her later. Yes, it was a big mess, in this moment. But I had no intention of allowing it to escalate. I could be a problem solver and facilitate the solution with the proper and timely actions I had within my power to execute.
I wanted to get this right. I wanted to drive to the property and take the photos and make my notes and get back to John's office before dark. I wanted to succeed, during a time in my life when the successes were few and far between. I pulled out my trusty Thomas Guide map book and balanced it on the steering wheel to figure out which way to go.
As the rain continued, I thought back five years earlier when I was at the Rolling Stones concert at The Coliseum in Los Angeles. Two friends and I had been successful in procuring tickets to see the Rolling Stones in concert. There were even opening acts we were excited to see, including the J.Geils Band and George Thorogood. We prepared weeks in advance, choosing just the right clothing, driving the twenty-five miles down to the venue to check out the parking situation, and listening to as much music from these three groups as possible to make sure we'd have a chance to recognize our favorite songs within the first few notes.
What we didn't expect was the first opening act to be someone new. It was the falsetto runs in a song called "When You Were Mine" that didn't sit well with our crowd of over 90,000 Stones fans. At some point people began to boo and started throwing things at the artist and his band. I was nowhere near the stage, but I joined in with the yelling and didn't even think of not doing this. So I take full responsibility for my actions and behavior that evening that caused Prince to run off the stage and cry for two hours in his dressing area.
It was music event promoter Bill Graham, someone I knew from when I had attended a couple of Grateful Dead concerts who came onstage and gave us a piece of his mind. As though he were speaking to children, instead of almost a hundred thousand adults he told us we should be ashamed of ourselves for what we had done. I'd like to think that Prince got the last laugh after this occurred, but life does not work this way.
My freeway exit appeared through the haze of the rain and fog and in between the swishing of my windshield wipers. Old Town Saticoy is just outside the city limits and boasted a population of just under a thousand at that time. For statistical purposes, the United States Census Bureau has defined Saticoy as a census-designated place (CDP), just like the ones I drove through on my cross country road trip during the summer of 2016 and wrote about in my popular book.
The property in question was much easier to find than I had imagined. The rain had also slowed down. This made it easier for me to get my bearings. I pulled the package of paperwork out of my purse and read through it again. It was an average-sized (1450 square feet) house of no distinction on a piece of property estimated at just over 25 acres. That in itself was not so special, but the fact that it was planted with a specific type of avocado trees made the entire property quite unique and special. It was also located less than a mile from the Santa Clara River. This natural landmark is 83 mi (134 km) long, and is considered to be one of the most dynamic river systems in all of Southern California. The river drains parts of four ranges in the Transverse Ranges System north and northwest of Los Angeles, then flows west onto the Oxnard Plain and into the Santa Barbara Channel of the Pacific Ocean.
I was acting as a review appraiser on this day, which meant that I had the original appraiser's review in front of me, along with a second, independent appraisal that had been requested by the owner of the property. With the confidence only someone new to this line of work could muster, I went through everything line by line, took photographs from several different spots and angles, and resisted the urge to pick even one avocado as an edible souvenir.
As I prepared to drive away, the clock in my car showed that it was just after five. If the rain continued to come down softly, and if the traffic was light, and if my shortcuts worked out on the return trip, I could be back at the office just after six.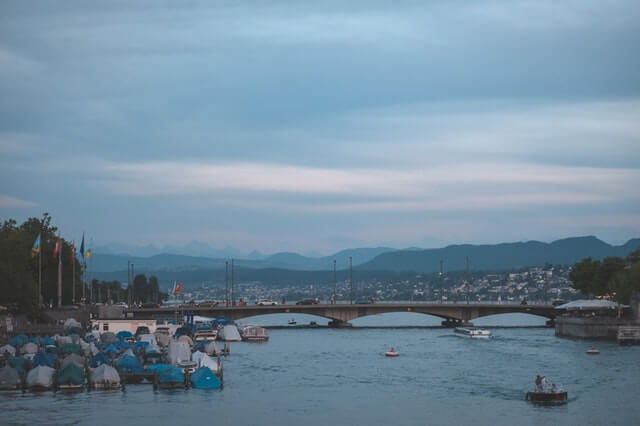 As I drove away, the rain and the wind picked up their pace. Driving back to the San Fernando Valley, doing just over the speed limit and taking every shortcut I knew, I thought about a boat trip I'd taken from Turku to Stockholm two years earlier. I hadn't even known where the Baltic Sea was until I got ready for that trip. Over the years I've come to love this vibrant city that sits atop the Aura River. The ship that goes back and forth along this route four times each day, served by two separate ferry companies takes about eleven hours and connects Finland and Sweden in a way that allows everyone to travel comfortable and inexpensively.
I did arrive back at the appraisal office just after six that evening. John and Larry were buried in their work and hadn't noticed when I appeared at the front door. It was kept locked later in the day because the neighborhood was not too savory. It was only after I knocked hard a couple of times that Larry jumped up to let me inside. There was little conversation, but my future as a review appraiser was secure with the completion of this assignment. I had shown myself to be someone who could get the job done, in adverse conditions and under a time restraint. I felt proud of myself on that day.
~ ~ ~ ~ ~
My thinking snapped back to today's appraisal assignment in Santa Barbara. The property was actually located in Montecito, an exclusive little town just south of and bordering Santa Barbara. I turned off Valley Road when I saw the  street numbers getting smaller and immediately knew I was at the right place. The winding driveway was longer than I expected and the sound of my tires on the wet gravel made a squishy sound that brought the dog out from wherever it had been a moment before. I pulled over to the side and wasn't sure if I should get out of the car or not. A tall man wearing khaki shorts and a tucked in peach colored tee shirt appeared as if from nowhere.
"Sonny, come here. Sonny, I'm waiting. Sonny." He smiled weakly at me as I exited the car.
Sonny was a friendly Golden Retriever who didn't listen very well. I gave him a pat on the head and accepted his paw. I started to pull my business card out of the side pocket of my purse, but the man stopped me.
"She's expecting you. I'll walk you back, or you can go on your own. I'm Richard, by the way."
"Thank you, Richard. I'm Connie. Connie Green."
This was two decades before I became known as Connie Ragen Green in order to distinguish myself from all of the other Connie Green's on the planet. There were so many of them, I simply couldn't believe it. We tend to believe we are unique in all ways, including our name.
I took the walk on my own. It was a way to stretch my legs and enjoy this gorgeous location simultaneously. And now the water's sound became even more lyrical as I grew closer to its source. I made my way past the main house, tall and statuesque with a Spanish tiled roof. Then I saw it and it was breathtaking. The gravel road ended and the cobblestone path began and my world turned into a fantasy. I don't have a photo to share or words to describe this cottage, but suffice it to say that there is nothing I've ever encountered since that day that has been similar.
Approaching slowly, the lady of the house opened the door before I could knock. She was so open and welcoming and that made me feel like I was coming home. I asked her what type of work she did, as if the answer to this would somehow open up my thinking to greater possibilities. She was an interior designer by trade and was in the processing of renovating this property, including the main house, this guest house I was now standing inside of, and some smaller outbuildings she would show me later.
We spent several hours going through it all and discussing everything in great detail. I didn't want to leave, but finally it was time. And yes, a river ran through it, through all of the property and was visible from various angles and perspectives and with different sounds as well.
On that day I made myself some promises. One was to spend more time in Santa Barbara, which I have done. And another was to think of my life as being much bigger than myself, which I continue to work on. We can have anything we want in life, and it might as well be things that make our heart sing. And having a river run through it all is a bonus I will never, ever take for granted.
I'm Connie Ragen Green, motivated by bodies of water and people who are kind. Come along with me, if you will and together we'll discover the secrets of the universe and share them with the world.