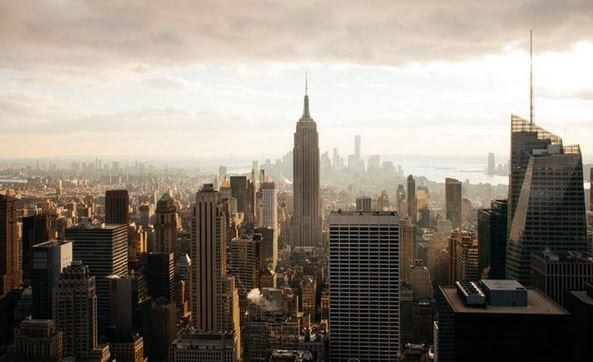 Avoiding Burnout By Tapping Into a Niche You Love
When you first learn about the concept of becoming an online entrepreneur, everything seems exciting. The prospect of having no boundaries or limits when it comes to how you can earn a living and how much you can earn is something most people never get to experience. Then you realize that avoiding burnout will make a difference in your success and longevity as an entrepreneur.
But if you've had the misfortune of following the wrong path in a niche that just doesn't make your heart sing, it can be a defeating feeling. You may have already put a lot of work and effort into the business, and to suddenly realize you need to go in a different direction is just unacceptable to most people.
Instead of taking corrective measures, they sometimes stay stuck. They figure it's no different than being in a 9-5 corporate job they can't stand, but at least in this situation they get to set their own hours and work from home.
As an online entrepreneur, you should never settle for this type of lifestyle. Your day should begin and end with you feeling excited about your business, enthusiastic about what the next day will bring.
Below, you're going to see how to tell if you're in a niche burnout trap and if so, how to set yourself free without wasting your previous efforts. When tomorrow comes, you want to start your day with a smile and look forward to working on your business, not dread your tasks and go into a state of avoidance for hours on end.
What Burnout Looks Like for Internet Marketers
The first thing you need to do is see if what you're really suffering from is burnout – or if you just need to recharge your batteries. Sometimes, online entrepreneurs work themselves too much, becoming exhausted and disinterested.
You want to make sure you have a life outside of work. It's funny because usually, Internet marketers get lured into this career because they can't wait to set their own hours and work less.
But the opposite happens. Because they're doing everything on their own, and because they're so invested in their success, they put more effort into the business, working longer hours than if they were hired on by a corporation.
If you just need a reset, carve out time to make that happen. But it might be more than that. True burnout from a niche (or from Internet marketing altogether) is more serious. It looks and feels different.
It's not something a weekend or even a week off can remedy. You might notice that you start to avoid getting your work done. You joke about procrastination a lot. Deep down, you feel uninspired.
Eventually, the period between when you sit down to work and when you're actually productive grows longer and longer. You might goes days, weeks o even in extreme cases – months without making significant progress.
It might start to feel kind of scary. You're stuck in limbo. You don't want to go back to the corporate world, but you aren't happy with what you're doing now, either. As time goes on, you might start feeling a little frantic, so you start checking out new things – different business models and courses, hoping something can set you on the right path.
But no matter what shiny new object you encounter, you still don't feel as if it's going to solve the problem, so for a long time, you struggle. You have no passion for your business, so you wake up every day almost feeling sick, emotionally and physically.
It can make you feel lethargic and moody not having any sort of direction with your career, and even more so if you're under any type of financial pressure. Avoiding burnout will make a difference with your health. Your outlook isn't the only thing suffering, either.
Customers Can Feel Your Enthusiasm (or Lack Thereof)
Initially, you chose a niche and business model to get started with as an online entrepreneur. Your reasons for choosing it might be anything from just copycatting whatever niche the course creator was teaching at the time to randomly selecting a niche you thought might be profitable.
You may have even thought you were being savvy choosing a niche that you happened to know a lot about. For example, maybe in your corporate job, you were a financial advisor, so you got into the debt and credit niche to help people manage their finances better.
But dealing with a sad topic like the overwhelm of debt might not make you happy, even if you are helping other people out on a regular basis. It might carry negative feelings with the niche because it was a connection to your old job.
If your heart isn't in the niche, don't feel obligated to stick around and serve the audience. As much as you feel you might be helping, consumers can feel when you're not fully present or invested in their success.
And even if you're not to this point yet, you might develop an attitude with them over time – one where you resent the incoming emails and questions and see them as more of a nuisance than a blessing in your business.
You don't want them to feel that disdain from you. So it's better to bow out of the niche that you don't feel you can adequately serve early on and not at such a later date. So now the question is, how do you leave with your reputation and your finances intact?
Starting Over from Scratch Strategically
Before you go deleting your entire business, take things slowly and be strategic with your switch over to a new niche. This is especially true if your current niche business is profitable.
You don't want to end one business before the new one is operational. The last thing you want to do is have to hop to a different niche in a state of financial panic. This can cause you to bank bad decisions in a state of desperation.
Make sure that one of the reasons you're not wanting to switch gears is that the business not all you have chosen is too difficult or not a good fit for you. Sometimes, it's not necessarily the niche itself, but the business model causing the problem.
For example, if you got into a niche and began creating info products, you may have a disdain for the whole product creation and launch process. But if you were to give affiliate marketing or even influencer content creation profits a go, that might be more enjoyable for you.
Other times, you'll realize it is the niche itself that's causing the problem. In that case, you have to decide when and how you're going to unload this particular business and move on to a new niche.
We'll talk about choosing your new niche that will bring you more personal satisfaction momentarily. But for now, you want to begin planning the process to part ways with your existing business.
You don't want to simply hit the delete button and get rid of everything, unless the process of selling it off would cause more stress for you. If there are no financial concerns in deleting the business, such as the fact that it's not bringing in any money yet anyway or the fact that you don't need the money that it is bringing in, then it might be okay for you to simply get rid of it without going through any additional hassle.
But in many cases, you'll want to be strategic with how you exit one business and go into another. Your exit strategy might take place over the course of days, weeks, or months.
It depends on how much you have built up in the business and how difficult it will be to unload it onto another individual. If you have a site that is full of good content that is ranking well and earning you money, you don't want to hang on to it and let it grow stagnant because you won't be doing any upkeep with it.
It's better to flip the domain and let someone else take over ownership of the site instead. You can auction it off to the highest bidder or make private arrangements to sell your website with all of its content and rankings to another individual.
If you don't necessarily have a website to flip, you might be able to sell the content that you have created to another individual. You can sell your social media profiles and any additional content that you have created such as lead magnets, articles, and info products.
You might find one person who wants to purchase these materials from you to put their name on and take over ownership of, but there's another way to earn money from it as well.
You can package up the content and sell it as private label rights (PLR) to other online entrepreneurs who are in that same niche. Usually, these sell for anywhere from $0.50 to a dollar per page, depending on whether or not it is at discount launch pricing.
Regardless of when you have set your exit plan date for, you want to begin building your new niche business alongside the preparation you are doing to get rid of the old one.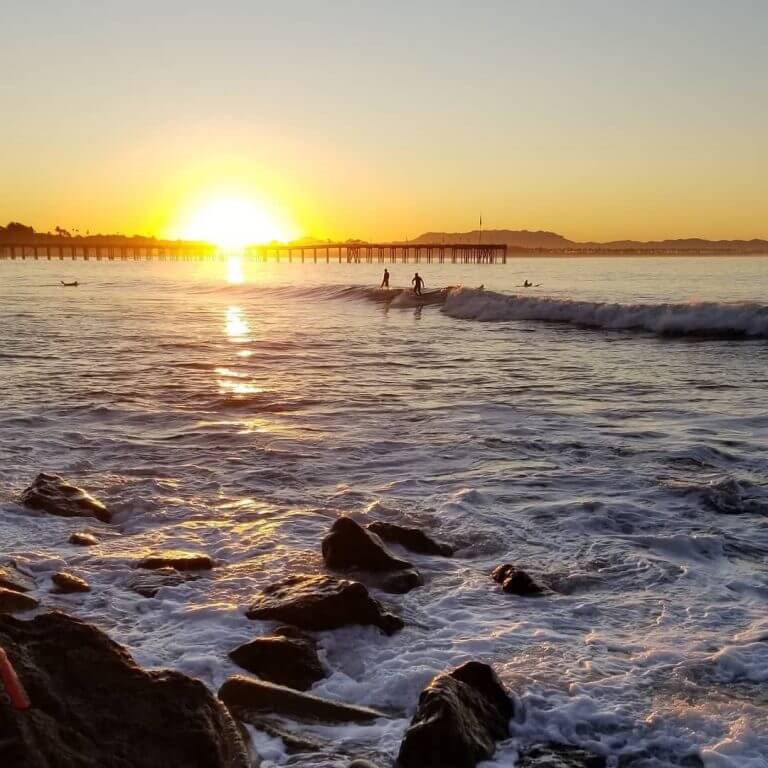 What Do You Enjoy About Working Online?
Before you choose a new (and better) niche, you need to spend some time thinking about what it is you really like about working in the online world. Two immediate things that often come to mind are time and money.
Profits that are unlimited and hours that can be set anytime you want are two perks few others ever get to experience in life. So you want to choose a niche that correlates with these two issues.
In regards to time, some niches (like the stock market, for example), might require almost constant updates and some people really love that hustle and grind type of schedule.
Others might want a niche that doesn't require you to be zeroed in on the topic 24/7 or to be highly focused on quick-evolving trends and news. So when picking your niche, think about what kind of demands it will place on you in terms of time.
When it comes to profits, you want to make sure that you aren't narrowing down your niche so much that you are closing yourself off from any ability to earn money. The same holds true with a niche that is too broad.
If you are selecting too broad of a niche, the competition will be vast and you will have a hard time ranking your site or becoming known for something specific, which will cause your brand to get lost in a sea of competition.
Time and money are not the only two issues you want to think about when it comes to your enjoyment of an online work at home career. You want to think about other issues, such as what kind of tasks you enjoy most.
Some people love researching and digging into details about a topic. Other people thoroughly enjoy the writing process. Some people excel at and enjoy making videos or podcasts that people will tune into.
You may love the fact that people are enjoying it when you share your insight and your opinions. Or perhaps you feel content whenever you get to engage in back and forth dialogue with like minded people.
Having an idea of what facets of online work you most enjoy will help you pick a niche that will cater to those preferences. You don't want to choose a niche that would not make a good podcast topic if that's one of the tasks that you really enjoy most.
Pick a Niche with Your Heart and Soul in Mind
If you didn't have to work at all – didn't have to spend a second doing anything, how would you spend your days? The things you think about are your niche options. Those are the things you'd be doing even if you didn't have to.
Would you love to spend time cooking scrumptious meals, even though right now you're too exhausted to do it? Baking bread from scratch or growing a garden and harvesting all the vegetables for a beautiful, rich soup?
Would you engage in a lot of self care – spa serums and masks and bubble baths and candles and yoga and meditation or feeding yourself nutritious, healthy food? Would you fix your sleep issues and rise with energy each morning?
Would you adopt some rescue dogs and care for them, letting them see what it's like to have a family that adores them? Or maybe you'd spend more time on the golf course, learning how to shave a few points off your game?
Would you spend time learning how to brew the best cup of coffee or make homemade beer or wine? Would you set up some gorgeous charcuterie boards and dote on your family with some attention?
Maybe, if money was no issue, you'd travel the world and see all of the sights you never got to see. Perhaps you'd sell off your home and buy an RV and go to all of the states on the mainland.
Maybe you love giving advice on parenting or relationships. Anything listed above, and then some, can be a niche idea for you to pursue. However you would naturally spend your days – turn that into a thriving business idea.
Why? Because that's where your enthusiasm will naturally shine through. You'll never dread it. It's almost like vlogging or blogging your life, like a personal journal instead of a "business model."
Picture How Your Day Will Be Different in a New Niche
When you compare (in your mind) what your current work and personal life is like compared to what your new one may be like, what do you envision? You want to get excited thinking about the changes you're about to make.
For example, let's say you love cooking but never have time. Currently, you're working on a niche you find extremely boring. You wake up dreading it every day, you sit down and try to work but procrastinate so much that by the end of the day you're scrambling to get your tasks done.
You're so frustrated and annoyed with the niche that you're not in the mood nor do you have the energy to then plan a meal, go to the store, buy ingredients and cook it much less clean it up afterwards.
Now imagine cooking was your new niche! You wake up and brew a cup of coffee, and sit down to select a menu plan. Then you head off to a Farmer's market or lovely supermarket when everyone else is at work, selecting the perfect ingredients.
You come home with plenty of time to prepare, film and cook the food, getting to enjoy serving it up to your loved ones for dinner. Your entire day was spent doing exactly what you love and enjoy.
Or maybe you went to the driving range early in the day, and then played a round of golf. You can blog about the golf gear you're using, training strategies and other topics to earn money from your healthy hobby.
Getting Started with a Niche That You Love
Once you select a niche that you feel would be something you genuinely enjoy, you'll want to get it all set up for success. Start by conducting some in depth keyword research.
You know you have your own interests with the niche, but what do other consumers want to know about the niche topic? It will be important to not only do what you enjoy, but to cater to the needs of your target audience.
Plus, you need to know what it is they don't know, so that you can teach them. The research you do using a keyword tool can be used to help you find a viable dot com domain and brand name, too.
Before purchasing your domain, make sure the brand profile name is available on all of the various social media platforms like YouTube, TikTok, Instagram, Twitter, Facebook and Pinterest so that you can stake claim to them.
You can also use the keyword research to help you determine what categories your niche topic needs to have. There might be some things you don't know about yet, and this will provide you with an interesting path to learn and share more with your audience.
Think of the kind of personality or slant you want to deliver with your brand persona. In the cooking niche, for example, you have people like Martha Stewart who teach more elegant dining options and then you have fun, eccentric personalities that are more laid back.
Keep the research you do using keyword tools (as well as on news sites, in forums and on social networking platforms) and use it to help you brainstorm some content ideas for your blog and social media.
Monetizing Your Newfound Niche Passion
Some people are shocked to discover they can make money doing things they already love! But it's true. And while you may have hated a particular business model in a niche you disliked, you might love it (or not mind doing it) if it's in a niche you truly enjoy.
You may want to start with info product creation and branch out into affiliate marketing, or vice versa. You can also look at blogging and inserting ads that you can earn money from whenever someone clicks on them.
There are other options to monetize many niches as well. For example, you can create content on social media platforms and take part in their creator funds, getting paid for the number of followers and views that you generate with your content.
You can also become an influencer in almost any niche. There are many sponsors and businesses that will pay you for a mere mention of their product in your online social media content. Avoiding burnout could be as simple as finding more ways you can achieve your goals.
With many different niches, you can find multiple monetization strategies. For example, if you were to pursue the cooking niche, not only could you create your own recipe or nutrition guides as digital info products, but you could promote other people's products and earn money as an affiliate promoting all types of kitchen appliances and cookware.
There are many individuals, both young and old who are making good money uploading both short form and longer videos on sites or apps like TikTok and YouTube showing them preparing recipes.
You could also have a blog where you an AdSense revenue and post the recipes and screenshots of the images of the meals you're preparing. Golf and other niches offer many of the same opportunities.
All you need to know is that when it comes to online marketing, you should never feel stuck in a niche that does not deliver for you in terms of both profit and personal satisfaction. Avoiding burnout is part of the equation, so embrace it with open arms.
I'm Connie Ragen Green, avoiding burnout by living the life I love and deserve, and engaging in activities each day that make a difference for me and others.