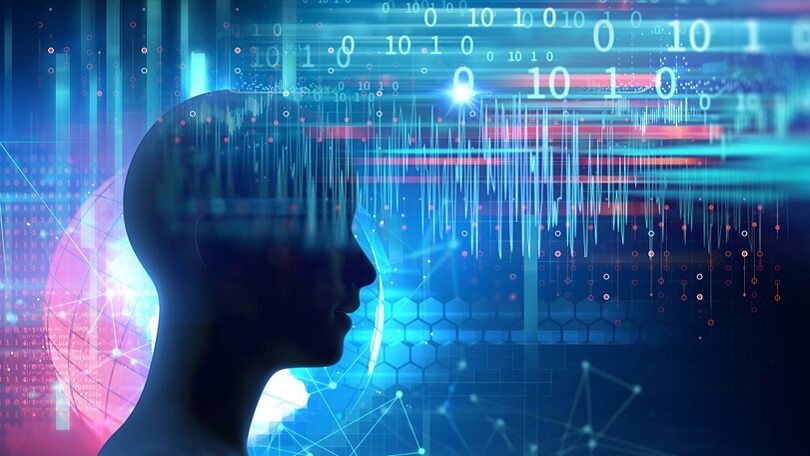 What Does It Mean to Be on the Same Wavelength as Another Person?
Being "on the same wavelength" as another person means that you both share a similar understanding, perspective, or way of thinking about a particular topic or situation. It implies a sense of mutual understanding and agreement, as if your thoughts and ideas are in sync, leading to effective communication and rapport between individuals.
I've experienced this with various people throughout my lifetime, but the feeling always dissipated at some point in our relationship.
Being on the same wavelength often involves being able to anticipate each other's thoughts, finishing each other's sentences, or intuitively knowing what the other person is trying to convey without explicitly stating it. It suggests a level of compatibility and harmony in the way you perceive and interpret information or situations.
When two people are on the same wavelength, they tend to have a smooth and effortless flow of communication, as they can easily comprehend each other's ideas and feelings. This can lead to strong connections, productive collaborations, and deep friendships or relationships based on shared understanding and similar outlooks.
How Do Brain Waves Synchronize When People Interact?
When people interact, especially in close proximity or during meaningful exchanges, there is evidence to suggest that their brain waves can synchronize to some extent. This phenomenon is known as neural synchronization or interpersonal neural coupling. Here's a simplified explanation of how it occurs:
Oscillatory Brain Activity: The brain generates electrical activity in the form of rhythmic oscillations, commonly known as brain waves. These brain waves occur at different frequencies, such as alpha, beta, theta, and gamma waves. These oscillations reflect the underlying neural activity and communication between brain regions.
Mirror Neurons and Empathy: Mirror neurons are a type of brain cell that activate both when we perform an action and when we observe someone else performing the same action. They are believed to play a role in empathy and social cognition. When we observe another person's actions, intentions, or emotions, mirror neurons in our brain may fire in response, creating a neural resonance or mirroring effect.
Neural Synchronization: Through the mechanism of mirror neurons and other neural processes, the brain waves of individuals can synchronize to some degree during social interactions. This synchronization is believed to occur particularly in brain regions involved in social perception, empathy, and understanding others' intentions and emotions.
Non-Verbal Communication and Social Connection: Non-verbal cues, such as facial expressions, body language, and tone of voice, play a significant role in social interactions. When individuals are engaged in face-to-face communication, these non-verbal cues can facilitate neural synchronization. This synchronization may foster a sense of connection, empathy, and shared understanding between individuals.
It's important to note that the degree of neural synchronization can vary depending on factors such as the nature of the interaction, the level of rapport between individuals, and the context of the situation. The synchronization is typically more pronounced during positive, cooperative, and emotionally engaging interactions.
Researchers are still exploring the complexities of neural synchronization during social interactions, and the exact mechanisms and implications are not yet fully understood. However, studies using techniques like electroencephalography (EEG) and functional magnetic resonance imaging (fMRI) have provided evidence of neural coupling between individuals during tasks involving cooperation, empathy, and joint attention.
Neural synchronization during social interactions is an active area of research in fields like social neuroscience, cognitive psychology, and interpersonal neurobiology. It offers insights into the neural basis of social connection, empathy, and the dynamics of human interaction.
How Does the Beach Boys Song "God Only Knows" Show That People Can Be on the Same Wavelength?
The Beach Boys' song "God Only Knows" doesn't explicitly illustrate the concept of people being on the same wavelength in the same way that the term is commonly used. However, it does convey a deep emotional connection and understanding between two individuals.
"God Only Knows" is a love song that expresses a profound sense of devotion and commitment. The lyrics emphasize the uncertainties and challenges of life, but convey a strong belief in the power of love and the connection between two people. The chorus states, "God only knows what I'd be without you," indicating that the singer's life and happiness depend on the presence and understanding of their partner.
While the song may not specifically address being on the same wavelength, it touches upon the idea of shared understanding and emotional resonance between two individuals. The lyrics suggest that the singer and their partner have a special connection, a level of empathy and deep understanding that enables them to support and complement each other. This kind of connection often indicates a certain level of being in sync or on a similar wavelength emotionally and intellectually.
Overall, "God Only Knows" showcases the importance of having someone who truly understands and accepts you, and the profound impact that such a relationship can have on one's life. While the song doesn't directly address the concept of being on the same wavelength, it captures the essence of a deep connection between two people that goes beyond surface-level understanding.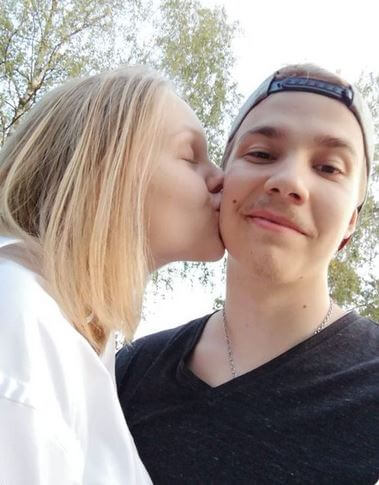 Are Soulmates on the Same Wavelength?
The concept of soulmates is subjective and varies across different belief systems, cultures, and personal interpretations. Some people view soulmates as individuals who are destined to be together, sharing a deep spiritual or cosmic connection. Others see soulmates as individuals who have an extraordinary compatibility and profound understanding of each other.
In the context of being on the same wavelength, it is often associated with a strong emotional and intellectual resonance between two individuals. When people are on the same wavelength, they may share similar values, interests, and perspectives, leading to a deep sense of connection and understanding.
In that sense, some individuals may believe that soulmates are indeed on the same wavelength. They may perceive soulmates as those with whom they share an exceptional level of emotional, intellectual, and spiritual alignment. These individuals may feel an intuitive understanding, synchronicity, and a sense of completeness when they are together.
However, it's important to note that the idea of soulmates is highly subjective and can differ from person to person. Different individuals may have varying interpretations and beliefs about what constitutes a soulmate and the nature of their connection. Some may emphasize the spiritual or metaphysical aspects, while others may focus more on shared values, compatibility, and deep emotional resonance.
Ultimately, whether soulmates are considered to be on the same wavelength depends on personal beliefs, experiences, and individual interpretations of the concept of soulmates itself. It is a deeply personal and subjective perspective that varies from person to person.
If Two or More People Are on the Same Wavelength in Regards to Business, Would It Make Sense for Them to Partner on Projects or Do a Joint Venture (JV)?
Yes, if two or more people are on the same wavelength in regards to business, it can be highly advantageous for them to partner on projects or engage in a joint venture (JV). When individuals share a similar understanding, vision, and approach to business, it lays a solid foundation for collaboration and synergy.
Here are a few reasons why partnering or entering into a joint venture with like-minded individuals can make sense:
Shared goals and values: When individuals are on the same wavelength, they often have aligned goals and values, which makes it easier to work towards a common objective. This shared vision can create a sense of trust and mutual understanding, leading to effective decision-making and goal-oriented strategies.
Complementary strengths: Even if individuals are on the same wavelength, they might bring different skills, expertise, or resources to the table. Combining these complementary strengths through a partnership or joint venture can lead to a more comprehensive and well-rounded approach to business. This can enhance the chances of success and create a competitive advantage.
Increased creativity and innovation: Being on the same wavelength often means having a shared mindset and similar ways of thinking. This can foster a collaborative environment that encourages the exchange of ideas, promotes innovation, and sparks creative problem-solving. By pooling their collective knowledge and perspectives, partners can generate unique and impactful solutions.
Risk sharing: Partnerships and joint ventures allow for the sharing of resources, responsibilities, and risks. When individuals are on the same wavelength, they can navigate challenges together and make informed decisions collectively. This can lead to a more balanced risk profile and mitigate individual risks associated with business ventures.
Expanded network and market reach: Partnering with like-minded individuals can help broaden the network and market reach of each party involved. By leveraging each other's connections, contacts, and expertise, partners can access new opportunities, reach a wider audience, and tap into different market segments.
It's important, however, to consider other practical aspects such as legal agreements, clearly defined roles and responsibilities, and effective communication channels when entering into a partnership or joint venture. But if the individuals are genuinely on the same wavelength in regards to business, it can be a fruitful collaboration that harnesses their shared strengths and propels their collective success.
Here Are Some Ideas for Products and Courses That Could Be Created by People on the Same Wavelength, Catering to Newer Online Marketers and Entrepreneurs:
Comprehensive Online Marketing Course: A step-by-step course that covers various aspects of online marketing, including social media marketing, search engine optimization (SEO), content marketing, email marketing, and paid advertising. It would provide practical strategies, case studies, and hands-on exercises to help new marketers navigate the digital landscape effectively.
Niche-specific Marketing Guides: Create a series of guides that delve into specific niches or industries, offering tailored marketing advice and techniques. For example, courses on e-commerce marketing, SaaS (Software as a Service) marketing, affiliate marketing strategies, or local business marketing. These guides would address the unique challenges and opportunities in each niche.
Conversion Optimization Toolkit: Develop a comprehensive toolkit that focuses on optimizing conversion rates for websites and landing pages. It would provide actionable tips, tools, and case studies on improving website design, user experience, persuasive copywriting, call-to-action optimization, and A/B testing strategies.
Social Media Mastery Program: A program that focuses specifically on leveraging social media platforms for business growth. It would cover strategies for building a strong social media presence, engaging with the target audience, creating compelling content, running effective ad campaigns, and utilizing analytics to measure success.
Digital Product Creation Blueprint: Guide aspiring entrepreneurs through the process of creating and launching their own digital products, such as e-books, online courses, or software tools. This comprehensive blueprint for entrepreneurship would cover product ideation, market research, content creation, sales funnels, pricing strategies, and marketing tactics to maximize product success.
Branding and Positioning Workshop: Help entrepreneurs understand the importance of branding and positioning in the online space. The workshop would cover topics such as defining target audiences, creating a unique value proposition, developing brand identity and voice, and building a cohesive brand across various online channels.
Mentorship Program: Offer a mentorship program where experienced online marketers and entrepreneurs provide one-on-one guidance and support to newcomers. This program would include regular coaching sessions, personalized feedback, and assistance with specific business challenges or goals.
Traffic Generation Strategies Guide: Compile a comprehensive guide that explores different methods to drive targeted traffic to websites and landing pages. It would cover organic strategies like SEO and content marketing, as well as paid advertising methods like Google Ads, Facebook Ads, and influencer marketing.
Data Analytics and Insights Course: Develop a course that helps new marketers understand how to effectively analyze and interpret data to make data-driven decisions. It would cover tools like Google Analytics, data tracking and reporting, key performance indicators (KPIs), and using data to optimize marketing campaigns.
Personal Development for Entrepreneurs: Offer a program or course that focuses on personal development, mindset, and productivity techniques specifically tailored for entrepreneurs. It would cover topics such as time management, goal setting, overcoming obstacles, maintaining work-life balance, and cultivating an entrepreneurial mindset.
Remember, these are just some starting points, and the specific content, format, and delivery of these products and courses would depend on the expertise, experiences, and preferences of the individuals involved.
Here are more details, a title, and an outline about a course around personal development for entrepreneurs: Offer a program or course that focuses on personal development, mindset, and productivity techniques specifically tailored for entrepreneurs. It would cover topics such as time management, goal setting, overcoming obstacles, maintaining work-life balance, and cultivating an entrepreneurial mindset.
Title: "Empowered Entrepreneur: Mastering Personal Development for Success"
Course Outline:
Module 1: Introduction to Personal Development for Entrepreneurs
Understanding the importance of personal development in entrepreneurial success
Exploring the mindset and traits of successful entrepreneurs
Setting personal development goals for the course
Module 2: Cultivating an Entrepreneurial Mindset
Shifting from an employee mindset to an entrepreneurial mindset
Developing a growth mindset to embrace challenges and failures
Overcoming self-limiting beliefs and adopting a positive mindset
Module 3: Effective Time Management Techniques
Assessing time management habits and identifying areas for improvement
Prioritization techniques for entrepreneurs with limited time and resources
Implementing productivity tools and strategies to optimize time usage
Module 4: Goal Setting and Action Planning
Setting clear and actionable goals aligned with the entrepreneurial vision
Breaking down long-term goals into manageable milestones and tasks
Strategies for tracking progress, staying motivated, and adjusting goals as needed
Module 5: Overcoming Obstacles and Resilience Building
Identifying common obstacles faced by entrepreneurs and learning to overcome them
Developing resilience to handle setbacks, rejection, and adversity
Cultivating a problem-solving mindset and seeking opportunities in challenges
Module 6: Work-Life Balance and Self-Care for Entrepreneurs
Understanding the importance of work-life balance for overall well-being
Strategies for managing and integrating personal and professional life
Implementing self-care practices to reduce stress, improve focus, and enhance productivity
Module 7: Enhancing Communication and Networking Skills
Effective communication techniques for building strong relationships with stakeholders
Strategies for effective networking, collaboration, and partnership opportunities
Developing a personal brand and utilizing communication tools for business growth
Module 8: Sustaining Motivation and Self-Reflection
Techniques for sustaining long-term motivation and avoiding burnout
Self-reflection exercises for self-awareness and continuous improvement
Creating a personal development plan for ongoing growth and success
Module 9: Balancing Risk-Taking and Decision-Making
Strategies for assessing risks and making informed decisions
Overcoming fear and embracing calculated risks in entrepreneurial endeavors
Developing decision-making frameworks to enhance clarity and confidence
Module 10: Building a Supportive Mindset and Accountability Systems
Establishing a support network of mentors, peers, and accountability partners
Techniques for seeking feedback, guidance, and constructive criticism
Creating personal accountability systems to stay on track with personal and business goals
Course Format:
Video lessons presenting key concepts and strategies
Interactive exercises and worksheets for self-reflection and application
Case studies and success stories from notable entrepreneurs
Q&A sessions or discussion forums for participant engagement
Optional live coaching sessions for additional support and guidance
Objectives:
By completing the "Empowered Entrepreneur: Mastering Personal Development for Success" course, participants will gain valuable insights, tools, and techniques to develop a growth-oriented mindset, optimize productivity, and maintain a healthy work-life balance. They will be equipped with the skills needed to overcome obstacles, set and achieve meaningful goals, and cultivate the mindset required for entrepreneurial success.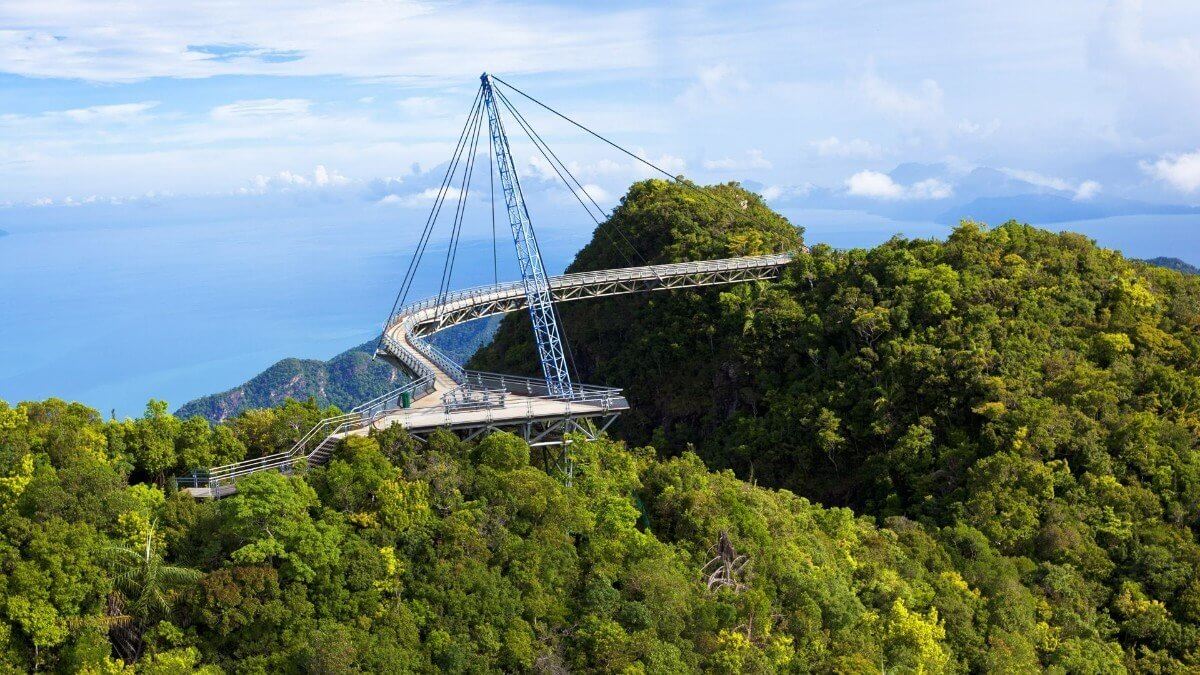 Where Can Someone Meet and Connect with Fellow, Like-Minded Entrepreneurs Who May Be on the Same wavelength As Us?
There are several places and platforms where entrepreneurs can meet and connect with like-minded individuals who may be on the same wavelength. Here are some popular options:
Networking Events and Conferences: Attend industry-specific conferences, trade shows, or networking events where entrepreneurs gather. These events provide an opportunity to meet and connect with fellow entrepreneurs who share similar interests and goals. Look for events in your niche or industry and actively engage in conversations, workshops, and panel discussions.
Co-working Spaces and Incubators: Join a co-working space or an entrepreneurial incubator in your area. These spaces are designed to foster collaboration and provide a supportive environment for startups and entrepreneurs. They often organize networking events, workshops, and mentorship programs, enabling you to connect with like-minded individuals and potentially find business partners or collaborators.
Online Entrepreneurial Communities: Join online communities and forums specifically created for entrepreneurs. Platforms like LinkedIn groups, Reddit's entrepreneur subreddit, or specialized forums like StartupNation and Indie Hackers offer spaces for entrepreneurs to share insights, seek advice, and connect with others in the entrepreneurial ecosystem.
Social Media Groups and Communities: Participate in relevant social media groups and communities focused on entrepreneurship. Facebook groups, LinkedIn groups, and Twitter chats related to startups, business growth, or specific industries provide opportunities to engage with entrepreneurs, share knowledge, and build connections.
Entrepreneurship Meetup Groups: Explore meetup.com or similar platforms to find local entrepreneurship meetup groups in your area. These groups often organize regular meetups, workshops, or seminars where entrepreneurs can network, share experiences, and collaborate.
Business Incubators and Accelerators: Consider joining a business incubator or accelerator program. These programs offer mentorship, resources, and networking opportunities specifically tailored for startups and early-stage entrepreneurs. They provide a supportive ecosystem where entrepreneurs can connect with mentors, industry experts, and fellow entrepreneurs.
Online Courses and Mastermind Groups: Enroll in online courses or join mastermind groups focused on entrepreneurship. These platforms bring together entrepreneurs who are seeking education, personal development, and connections. Through interactive courses or group coaching sessions, you can meet entrepreneurs who are invested in their growth and share similar interests.
Remember, building connections with fellow entrepreneurs is a two-way street. Actively engage in conversations, contribute value, and be open to learning from others. The key is to be proactive and seek out opportunities to connect, both in person and online, with individuals who share your entrepreneurial wavelength.
I'm writer, marketing strategist, and online entrepreneur Connie Ragen Green, forever seeking like-minded individuals with whom to create a bond and a connection. I'd love to know your thoughts on what I've presented here, and please let me know if you create a product or course around what I have shared here.