Embracing Change: How to Define Your Life's Path
Have you thought about the path you wish to take in your life, from this day forward? I've shared my thoughts around "living outside the box" and the significance of embracing change as a strategy to live a lifestyle by design, so this concept may be top of mind for you.
My first name – Connie – comes from Latin and means "constant; never changing." I used to say that was the reason I so disliked any types of change and could not imagine myself embracing change in life.
Then I realized that change was the only thing that would make a difference and enable me to feel better about myself and have any chance of a happier, more fulfilling life.
My goal and intention here is to provide practical tips on how you may get started with navigating change and discovering a fulfilling path outside the box. Let's get started, shall we?
Recognizing the Call for Change
How do we know we need a change in our life? I encourage you to reflect on your current situation and whether it aligns with your passions and values.
The importance of being open to new possibilities and breaking free from routine cannot be overstated. Remember, we created the life we currently have with our habits and choices, so whenever we recognize that changes are necessary, all we need to do to get started is to make a plan and then act upon it.
Navigating Fear in Your Life Experience
Common fears and doubts that arise when contemplating change include the fear of failure and doubts as to our self worth. Some strategies to overcome fear include reframing our thoughts and seeking support from loved ones and close friends and colleagues. It may all be worth it when you begin to experience the potential rewards of embracing change, including personal growth and fulfillment.
Overcoming Resistance to Reach Your Full Potential
We must work diligently to face and address the fears and resistance that often arise when venturing outside the box. Finding  the courage to embrace a life filled with unconventional thinking is worth your time and effort.
Once I realized that uncertainty is a natural part of our life journey, I was willing to learn some strategies to manage it effectively.
I worked to develop strategies to deal with external pressures, such as handling criticism and skepticism from others. Then, I made a concerted effort with strengthening my emotional resilience, making it much easier to bounce back from setbacks and stay committed to creative pursuits.
Understanding the difference between reckless and calculated risks, and knowing when to take chances made a difference for me very quickly. And I believe wholeheartedly that change is always for the good. Here's something I was reading on this more specific aspect of  change in our lives, and I wanted to share two of the ideas they discussed…
Change brings more opportunities to improve our quality of life, the way we live, and the way we earn. For example, taking a leap of faith and leaving your corporate job to start your own business may seem like a risky change. However, it can also result in benefits you didn't have before such as the freedom to work when you choose or more time to spend with your family.

Sometimes it is actually good to change your emotions and overcome sadness and gloom. While all your emotions are valid, it's essential to realize that wallowing in the negative ones is only going to continue the cycle of feeling down. It's important to acknowledge how you feel, give yourself permission to be in that state for a set amount of time, and then commit to turning things around on the inside. Changing your mindset changes the outcomes.
As you can see, their are ways to frame the change you wish to embrace in your life and benefit in ways you hadn't explored in the past.
Breaking Free from Limiting Beliefs
Identifying and overcoming limiting beliefs that hinder our ability to think outside the box is a positive first step. By understanding the impact of these beliefs, you will learn to cultivate a growth mindset and embrace a more expansive view of what is possible.
Cultivating a Growth Mindset
Have you spent time with people who simply refuse to think, act, and believe in the joy and positivity of the life experience? These people lack  what is known as a "growth mindset" in their life. I was one of these people for many decades. Now I understand its importance and relevance to living outside the box.
Many successful individuals have embraced change and thrived. Understanding how to cultivate a growth mindset, such as viewing challenges as opportunities and seeking continuous learning will put you on the right path.
Developing Creative Thinking Techniques
There are various creative thinking techniques to help us break free from conventional thought patterns. Through practical exercises and examples, we will learn to approach challenges with fresh perspectives and generate innovative solutions. These techniques include:
Mind mapping: Utilizing visual thinking to generate and organize ideas around a central theme.
Brainstorming: Exploring different brainstorming methods to unleash creativity and collaboration.
Thinking in analogies: Using analogical thinking to draw parallels between unrelated concepts and inspire new ideas.
SCAMPER technique: Applying SCAMPER (Substitute, Combine, Adapt, Modify, Put to another use, Eliminate, Rearrange) to spark creativity in problem-solving.
Exploring Your Passions and Values
Now it's time to embark upon a self-discovery process to identify your true passions and core values. First, assess how your current path aligns with your passions and values. Select some ways to explore new interests and passions, such as trying out new hobbies or volunteering in different fields. After all, we choice the life we are currently living, so we know first-hand that taking a different path will bring about different results.
Set the intention of adding more creativity, kindness, loving thoughts and actions, beauty, expansion, abundance, and receptiveness to your daily life. Wayne Dyer referred to these as the seven faces of intention, and we wrote about this extensively and in great detail in his book, The Power of Intention: Learning to Co-Create Your World Your Way.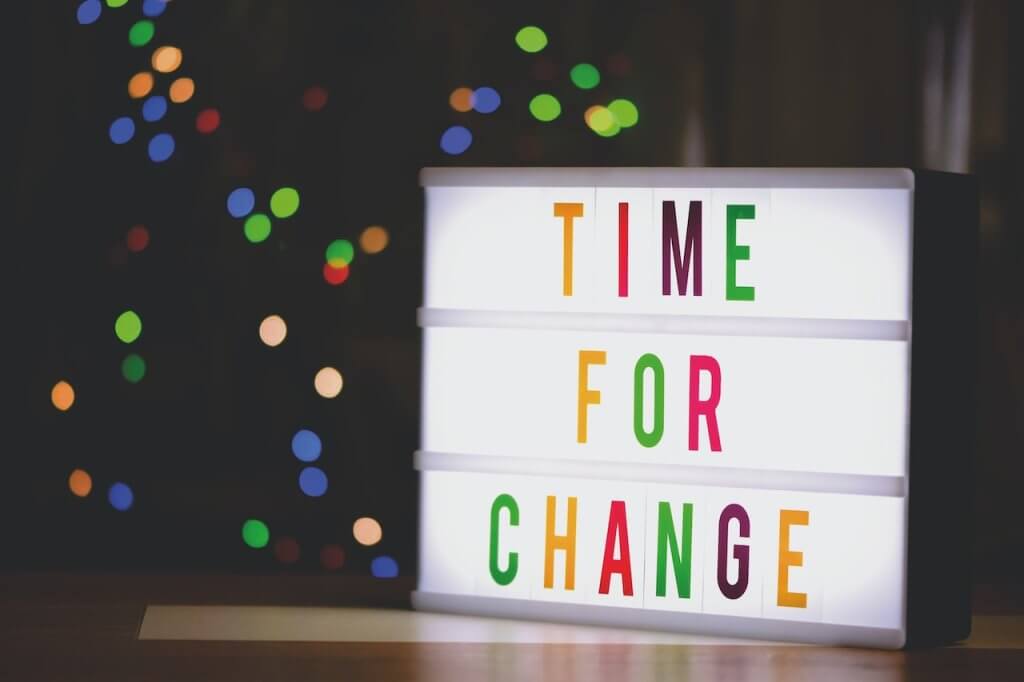 Embracing Unconventional Paths
What's an "unconventional path"? The answer is that this depends, but we've all known people who decided not to go to college, to travel the world on their own, or to choose work that does not follow in the footsteps of a parent or family member. As a result, these individuals experienced the benefits of embracing unconventional paths and the opportunities they may present.
My family assumed I would go to a two-year college or vocational school, get married, and stay at home to raise a family. I wanted to find my own version of success and fulfillment by living outside the box. There were many new opportunities and possibilities that came about for me, and I more than likely would not have uncovered them if I had simply done what others suggested for me.
Planning Your Journey
The importance of setting clear goals and creating a roadmap for change goes without saying, or at least I hope it does. You'll want to break down your big dreams into actionable steps. I encourage you to seek mentorship and support to navigate the transition successfully.
Building a Supportive Environment
Let's discuss the significance of surrounding oneself with like-minded individuals and a supportive community. I'm an extreme introvert and did not have the friends that come from socializing and being active in groups, clubs, and programs, during my school years and into adulthood.
It wasn't until I was much older that I figured out how to find mentors and join groups that aligned with my interests and goals. The power of collaboration and networking to foster personal and professional growth continues to make a difference for my life, and embracing change is a huge part of that.
Empowering Your Future: Embracing the Journey Ahead
Now it's time for you to consolidate your learnings with tools and strategies that will allow you to move forward with confidence, a sense of achievement, and a purposeful mindset. The focus will be on integrating outside-the-box thinking into all aspects of your life, both personally and professionally, to create a fulfilling and productive future. Here are some ideas to get you off to an excellent start:
Celebrating progress and achievements includes reflecting on the journey taken, acknowledging personal growth, and celebrating the achievements, big and small, that have been made, so far and recognizing that embracing a life outside the box is a continuous journey of self-discovery and evolution.
Creating a vision for the future is facilitated by visualizing your ideal life, incorporating outside-the-box thinking into your long-term goals, and creating a vision board that serves as a daily reminder of your aspirations.
Goal setting with purpose includes understanding the importance of setting SMART (Specific, Measurable, Achievable, Relevant, Time-bound) goals that align with one's values and passions. Breaking down big dreams into actionable steps will help to ensure progress and productivity.
Building a support network manifests as being encouraged to connect with like-minded individuals, mentors, or communities that support your unconventional thinking and challenge you to foster a positive environment for growth and learning.
Practicing gratitude and self-compassion means emphasizing the significance of cultivating gratitude for the journey so far and expressing kindness towards oneself during challenging times. Acknowledging that setbacks are a natural part of any journey and learning from them constructively empowers you to greatness.
Applying outside-the-box thinking in business will give you a jump start on integrating creative problem-solving and innovation into your entrepreneurial ventures, allowing you to stand out and create unique solutions that address real-world challenges.
Embracing a life of purpose will help you to align your choices with your values and passions, making conscious decisions that contribute to a meaningful and purpose-driven life. Taking responsibility for everything you experience and achieve will bring you full circle to a life well-lived.
In conclusion, I encourage you to take action and begin your journey outside the box by embracing change in your life, and view this as an opportunity for personal growth, fulfillment, and the discovery of your true path to an inspired and fulfilled life.
I'm Connie Ragen Green, embracing change at every turn, living life on my terms and working closely with others who wish to do the same. Come along with me, if you will and let's discover what lies ahead.