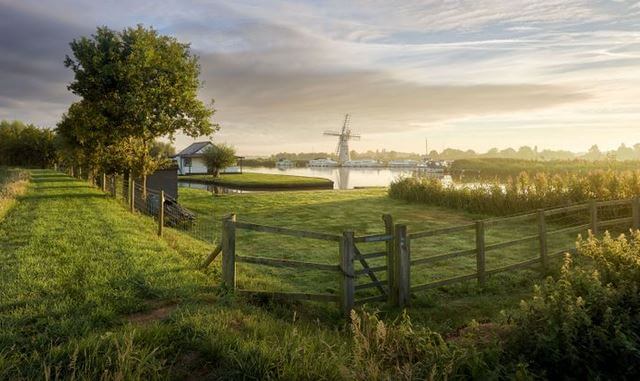 Joy of Giving: 7-Day Challenge to Release the Giver Within…
I'm excited to be sharing my all new Joy of Giving: 7-Day Challenge with you! You may be familiar with the famous Deon Jacksons' song Love Makes the World Go 'Round. It's a simply worded, almost childish song that appears naïve at face value. However, those 6 simple words are the solution to everything that's wrong with the world today.
Think about it. Love is often translated through the profound, miraculous concept of giving. If each one of us gave wholeheartedly expecting nothing in return, we would create a powerful chain of love and selflessness that could transform the world. Indeed, love and giving do make the world go 'round.
The goal of this post isn't to help you change the world. It will, however, help bring many empowering changes into your life in the process and change your world. All you need to do is unleash your inner giver, which is lying dormant inside. And arguably, you are helping to make the world a better place albeit on a small scale.
Most of us have lost our ability to give amidst the demands of our personal goals, career or business aspirations, financial pressures, and family responsibilities. In our hectic lives, we barely have enough time to give to these demands, much less anything else. This is where so many of us have gone wrong.
Unleashing your inner giver lightens the overwhelm and frustrations of our hectic lives, helping us avoid setbacks and navigate the ups and downs more smoothly. This is thanks to the many benefits of bringing out the amazing giver inside. This is precisely why I've created this Joy of Giving: 7-Day Challenge…
Ten Benefits of the Giver Mindset – What You'll Gain From the Joy of Giving: 7-Day Challenge
Giving promotes physical health by maintaining a constant flow of feel-good hormones that regulate and balance optimum body functions and reduce stress.
It promotes mental well-being by breeding feelings of optimism and hope.
Being a giver bolsters emotional health by heightening transformative emotions like kindness, compassion, empathy, and tolerance.
Giving vastly improves your relationships.
It breeds gratitude, one of the most life-changing qualities you can adopt.
Based on the Law of Attraction, it brings more abundance into your life.
The giver mindset releases you from the control of materialism.
It heightens your spiritual awareness, allowing you to understand your true purpose in life.
Giving protects you against stress-related diseases that could cut your life short.
Embracing the "giver mindset" creates lasting inner peace and tranquility.
This Joy of Giving 7-day Challenge will enable you to enjoy the above benefits – and more – by unleashing your inner giver. The goal is to dedicate one day to practicing each challenge and make the intention to adopt it as a lifelong habit.
As your inner giver is gradually unleashed, your life will blossom in unimaginable ways. You will soar to new heights, achieve amazing things and everyone will notice the change in you. That's the power of giving. Are you ready to change your life forever? Let's begin the exciting journey!
Day 1 of the Joy of Giving 7-day Challenge… Donate
We all donate from time to time but what's our thought process behind the act? What goes on in your head when you donate goods or money to charity? The truth is it's nothing much at all. When you write out a check to your favorite charity, sure, you feel good, but do you immerse yourself in the process of giving? When you pack boxes of old clothes or books for donation, what do you think? Most likely you're relieved that you finally cleared out the attic and got rid of all that 'junk'. Again, this is not the correct mindset.
Bear in mind the following do's and don'ts to make sure you unleash your inner giver the right way.
Do's and Don'ts
Do it with love. Imagine that your donation is a gift of love to someone less fortunate. Think of the warmth that a warm coat will afford a homeless person. Picture the joy those outgrown toys will bring to the kids who receive them. Imagine the hours of enjoyment and education your old books will bring to others.
In other words, don't just throw things into boxes or absentmindedly write a check. Handle each item, imagine how it will benefit others and accompany it with a message of love. Do it consistently. Schedule regular dates for your giving to make the process of giving a habit. For example, create a separate fund for cash donations or schedule times for decluttering closets, cupboards, etc., and sort various items for donating.
Do engage your family and friends. Double and triple the gift of giving by enlisting others. Have your kids help you sort items and discuss with them how they will help others. Better yet, ask them to go through their things and collect items they'd like to give needy kids.
Additionally, when the time approaches for your regular donation, ask your friends if they'd like to contribute. You can even enlist their help in delivering boxes to the charity or organization in question.
DON'T think 'anything goes'. Pay attention to the quality of the items you're donating. That means no torn clothes, broken toys, or damaged items that 'someone may find a use for'. Take the time to wash and fold clothing neatly, wash and clean toys and make sure everything is in good condition. Remember, your donation is a gift. You'd never give someone a gift that would offend them.
DON'T brag about it. Do you know the saying "Don't let your right hand see what your left is doing"? The sane principle applies here. Keep this part of your giving to yourself and never brag about it.
DON'T limit yourself. You may have a favorite local charity or two that you're accustomed to or don't like to donate money to. However, stay on the lookout for new areas that may have a need, or where a cash donation might help educate or feed a needy child, for example. Expanding your base quite simply expands love!
What to Expect
You'll begin to develop deep feelings of compassion for those less fortunate. Realizing how fortunate you are fills you with humility and gratitude, which compels you to continue giving. Congratulations! Your inner giver has begun to blossom!
Day 2 of the Joy of Giving 7-day Challenge… Volunteer
Volunteering is a type of donating where you give your time, experience, or expertise for nothing except a good cause. Arguably, it's a more profound form of giving because it's more personal. Rather than mailing out a check or filling some boxes with things you don't need, volunteering allows you to have a direct role in a worthy cause or interact personally with the less fortunate. This expands your heart and breeds a host of positive, soul-nourishing emotions.
Volunteering can take many shapes and forms. It could involve organizing a church event, tutoring, or mentoring underprivileged children, caring for the elderly, or visiting the sick. If you're digitally savvy, it could include managing a website or social media for a church organization. It could involve designing posters for an event if you're creatively inclined. It might even include counseling or therapy if you're qualified to offer them.
Reflect on your skills and what you have to offer and where you can volunteer. Keep in mind the following suggestions.
Do's and Don'ts
Do schedule times for volunteering and give them the same importance you would to any other tasks on your schedule.
Do try to engage with others whenever possible to allow your love and compassion to blossom. Visiting a sick child in the hospital, reading to a blind person, or accompanying a senior citizen to the park is a profound experience. Not only will your giving bring much joy and appreciation to others, but it will leave you feeling great.
Do reflect on your unique skills and talents and look for ways in which you can volunteer them.
DON'T spread yourself too thin and volunteer for everything and anything. Time is a precious commodity that nobody has enough of. Make sure you strike a balance between your volunteer work and other responsibilities to ensure that it doesn't become a dreaded chore. The goal is to give your time and effort willingly and joyfully.
DON'T be overwhelmed by painful emotions you may experience. Interacting on a personal level with the less fortunate can bring home the amount of pain, suffering, and tragedy that exist in the world. This can be very overwhelming for you at times. At the same time, you'll learn so much from these people about patience, resilience, and strength in the face of adversity. Your heart will overflow with admiration, respect, and love as your emotional resilience becomes stronger.
What to Expect
You can expect a surge of love, compassion, and respect for your brothers and sisters in humanity. You'll feel humbled and realize that volunteering your time is an amazing form of giving that needs to become a regular practice in your life.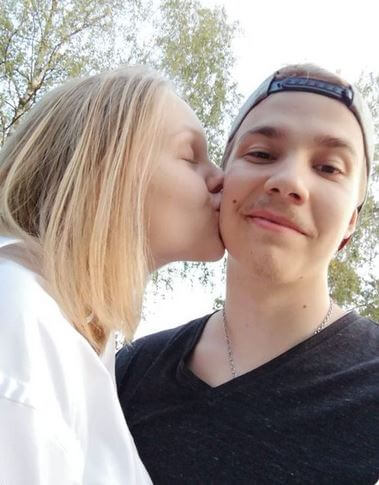 Day 3 of the Joy of Giving 7-day Challenge… Express Your Emotions
Why do so many of us struggle to express our emotions? It's because we were raised to regard them as shameful or inappropriate. We've been told that being open with our emotions is 'unmanly' or that 'big girls don't cry' or that it's a sign of weakness that leaves us open to exploitation or ridicule.
These negative associations not only make us hesitant about expressing our emotions but also afraid to express them honestly. Not only does this create immense inner turmoil and stress, but it can hugely damage and derail our relationships.
Learning to express your emotions strengthens emotional resilience, self-confidence, and inner peace. More importantly, you owe it to the people in your life, especially those closest to you, to be honest and open. This emotional trust is the foundation for any lasting relationship.
Do's and Don'ts
Do start small if you've been in the habit of repressing your emotions. You can begin by expressing them in writing through short text messages or via voice mail rather than face to face. Express how you feel simply and briefly. For example: "I felt hurt by your comment this morning and am wondering what caused you to say it" or "I really appreciate your support through this tough time. You give me the courage to keep going."
Do keep a journal where you reflect on your relationships and where you need to be more open. Record instances where you expressed your emotions on a given day and how it made you feel.
Do ask others to be equally open and honest with you.
DON'T lose your temper. Emotions of anger, jealousy, or resentment should never be repressed, but neither should they be expressed in violent outbursts and out-of-control confrontations. Always give yourself time to calm down before opening and speak in calm, measured tones. The goal is to get your message across and not to hurt others because they hurt you.
DON'T be ashamed of your emotions. You wouldn't be human without them! Being honest with them is a wonderful form of giving because it means you're willing to share your heart and humanity with those who matter to you.
What to Expect
Not only will you see a change in yourself, but the people in your circle will also be affected. Being open and honest tells others that you trust others enough to bare your innermost feelings. They will feel valued and appreciated – and they'll reciprocate tenfold. Your relationships will improve dramatically as a powerful gift of loving and giving is created, bringing out the best in you.
Day 4 of the Joy of Giving 7-day Challenge… Embrace Your Abundance
The famous Law of Attraction (explained in the best-selling book "The Secret" by Rhonda Byrne) deserves some reflection when it comes to the concept of giving. Far from being a bogus theory, it's based on some very compelling arguments as well as scientific facts.
In a nutshell, the Law of Attraction states that positive energy attracts positive energy whereas negative energy attracts negative. Our actions, thoughts, and emotions all boil down to energy, which is sent out into the universe. Based on this equation, your positive thoughts and emotions will attract more positivity into your life, whereas negative thoughts and emotions will attract more negativity.
How does this apply to unleashing the inner giver? Quite simply, when you allow yourself to be filled with gratitude for all the abundance you have in your life, your humbleness and appreciation will attract more abundance and open doors to amazing opportunities.
Likewise, when you give of your money, time, compassion, and love, you'll be rewarded a hundred-fold in joy and fulfillment.
Do's and Don'ts
Do read "The Secret" and internalize what Rhonda Byrne is teaching there. It's an enjoyable and engaging read that will offer you useful insights into how to embrace your abundance and make the Law of Attracting work for you.
Do count your blessings every day. Think of all that you must be grateful for in your life. Feel appreciation for your loved ones, their health and your own, and all the things that give your life meaning and value.
Do send out love. Whether you belong to a specific faith or not, say a daily prayer asking God, The Creator/The Universe, and wishing blessings, peace, and prosperity upon the less fortunate.
Do unto others as you'd have them do unto you. This age-old adage is self-explanatory. It's easy to see how it works to make you a true giver while sending out powerful positive energy.
DON'T obsess over what you lack. The more you fret about what's lacking in your life, the more your inner giver struggles to blossom. And based on the Law of Attraction, the less abundance you'll attract.
DON'T dwell on toxic emotions and use this day's challenge to stay mindful of your thoughts and feelings. Start training your mind to automatically dismiss negative emotions like anger, envy, bitterness, and resentment. Focus throughout your day on sending out positive thoughts of hope and optimism.
What to Expect
Your inner giver will be unleashed to its fullest by the sheer abundance that comes into your life. You'll want to share your positivity and joy by sharing and giving.
Day 5 of the Joy of Giving 7-day Challenge… Get A Pet
Did you know that people who share their lives with a pet tend to live longer? Another study found that couples who owned pets had happier marriages/relationships. However, owning a pet can bring you so much more. Animals are one of the best examples we can observe if we want to learn about love, loyalty, and giving.
We've all heard amazing stories of dogs defending their owners at the risk of their own lives. We've heard heartwarming stories of cats finding their way back home after months of being lost. In short, a furry friend will give you the gift of giving and make a wonderful addition to your family.
A pet will lavish you with unconditional love and affection – and require nothing in return. You can't help but return that love by caring for, coddling, and giving your friend the best life that you can. So, consider adopting a pet if you don't have one. If you already do, work on building a deeper relationship with him or her.
Do's and Don'ts
Do make daily time to interact with your pet on a one-to-one basis. This doesn't mean just feedings and walks. Talk to your pet, play with him or her and keep a great rapport going.
Do be generous with your love. Pamper your pet and be generous with sweet talk, cuddles, and kisses. Don't worry, unlike kids, animals don't get spoiled or temperamental! And if they do, it'll be in the most adorable way!
Do learn your pet's language. When your kitty walks around with the end of its tail twitching, it's in a playful mood. When she 'kneads' your lap with her paws, it means she's feeling blissful and loves you to death.
Understanding your pet's body language can further bring out the giver in both of you and strengthen your rapport. More importantly, it can alert you if something is wrong or if your pet is ill.
DON'T be afraid. You may balk at the responsibility of caring for a pet but really, with a little planning and organization, it's a breeze and both of you will quickly adapt to the routine. However, do reflect carefully on your current circumstances. If there's simply no room in your life for a pet right now, put the thought on hold for the future.
DON'T get a pet rock or a snake. Let's face it; there's not going to be much rapport going in between you and a snake. Choose a pet that you can interact with and that can understand you on some level. A cat or a dog is the best option.
What to Expect
You can expect a big surge in your highest feelings and qualities. Your compassion, kindness, empathy, and selflessness will increase tremendously. This will result in an outpouring of these emotions that will positively act on everything and everyone around you.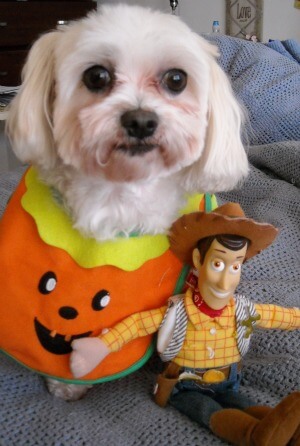 Day 6 of the Joy of Giving 7-day Challenge… Adopt a Spiritual Practice
You probably know a deeply spiritual or religious person among your coworkers, friends, or family. We all know those types of people and whether we're spiritual ourselves or not, we can agree on one thing – there's something special about them. People who have embraced spirituality are calm, down to earth, and radiate an inner peace that others find uplifting and positive. Everyone loves being around them. They're modest, kind, compassionate… and giving!
Where do you stand on the spirituality scale? Is spiritual practice something you engage in sporadically or not at all? Well, this could hinder your ability to give. Nurturing your spirituality is vital for growing your gift of giving. Among the many positive qualities it promotes, perhaps acceptance is the most important. Spiritual practice helps you accept that there is a higher power that guides the universe and that everything happens for a reason and has an ultimate purpose. This breeds strong emotional resilience and hope.
Most important of all, consistent spiritual practice promotes self-acceptance and reconciliation with self. It helps you discover your true self and accept who you are unconditionally. The resulting inner peace and sense of fulfillment make it easy to give.
Here are some suggestions for making spiritual practice a lasting habit:
Do's and Don'ts
Do make it a habit to keep your inner peace and being strong and healthy. Remember that your spiritual health is part of the trinity that maintains your overall wellbeing: physical, mental, and emotional health. Therefore, your spiritual health needs to be as important and consistent as exercise and nutrition.
Do practice gratitude as an important spiritual activity. Take time out each day to reflect on your blessings and give thanks for them.
Do meditate often. Meditation is the most common – and powerful spiritual practice. There are dozens of types of meditation that range from the simple to the highly complex. There are even Christian, Jewish, Muslim, and other faith-based meditations that will complement your religious practices. Adopt the type that works for you and try to meditate daily.
Explore different things that can enhance your spiritual strength. Essential oils, crystals, chakra awakening, and mindfulness exercises are some suggestions. Read books about spirituality to discover methods and techniques that can heighten your spirituality and further enhance the positive qualities associated with it.
Do go out into nature often to experience the uplifting effects of its beauty. Communing with nature breeds humbleness and fills your heart with gratitude and peace. When Mother Nature is so lavish with her giving, how much more generous should we be to ourselves and others?
Liberate the giver with activities like nature walks, cycling along scenic trails, stargazing, or sailing, to mention a few examples. Even sitting in a quiet spot in your local park will restore your inner peace and make you feel that all is well with the world.
DON'T compare yourself to others and open the door to negative emotions and toxic thoughts. Accept yourself as you are and embrace your uniqueness and know that you have so much to offer. Just as you are. Your self-acceptance will grow along with your spirituality.
DON'T be mindless. Mindfulness is one of the qualities that are enhanced with spiritual practice, especially meditation. However, there are times when stress and pressure can cause you to behave mindlessly and disrupt your inner calm. Pause throughout your day to check in with yourself and whether you're grounded and present. If not, a short meditation, a few minutes of deep breathing or a refreshing walk will immediately restore your mindfulness.
What to Expect
Life is short and you have a purpose.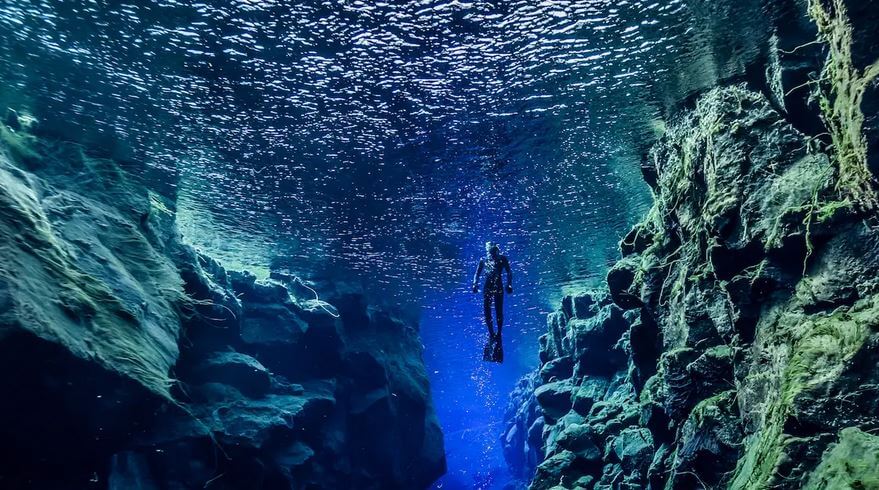 Day 7 of the Joy of Giving 7-day Challenge… Put Self Before Selflessness
Another myth that we have come to believe is that we must always put ourselves last. We tend to feel selfish and guilty if we're not devoting all our time and effort to our careers, family, friends, and myriad responsibilities. However, where does your time and space fit into the equation? If you're like most of us, the short answer is nowhere.
Adopting this mindset may make you think that you're a big selfless giver. However, if that's the case, why do you often feel frustrated and resentful? It's because you're giving in all the wrong ways and for the wrong reasons. You're not giving with a warm, open heart but because you feel obligated to.
The truth is that giving begins with putting yourself first. Unless you learn to become your own biggest giver, you'll never unleash your full potential. It makes so much sense. When you're happy and fulfilled, you'll be eager to spread the love. When you're coming from a place of self-giving, you're able to give so much more to others as well as to your responsibilities.
The final challenge involves training yourself to put yourself before mindless selflessness. Here are a few suggestions.
Do's and Don'ts
Do schedule personal me-time each day. Depending on your day's commitments, this could be about 10 minutes. Spend the time alone engaging only with yourself, enjoying relaxing activities.
Do what you love. The goal is to nurture your inner giver by doing what makes you happy. Hobbies, reading, music or learning something new are good options.
Do sit in silence. Learning to sit in silence – and listen to silence – is a tremendously uplifting experience. It's a great way to enjoy 'me-time' when you have 5 or 10 minutes to spare.
Yes, you can learn to listen to silence if you practice this exercise often enough. Simply sit or lie down in a quiet space. Allow the silence to engulf you and feel yourself expanding and becoming one with it. Breathe deeply and let the sound of silence fill you with peace and stillness.
Do reward yourself from time to time for successes or milestones reached – or for no reason at all!
DON'T use me-time the wrong way. Your personal time should be devoted to self-love and nurturing. It's not a time to plan your week, dwell on an upcoming exam or fret about finances and bills.
DON'T feel guilty! Don't worry, you'll quickly overcome feelings of guilt and selfishness when you realize how putting yourself first makes you a better all-around giver.
What to Expect
Your heart, mind, and body will be flooded with well-being. Your energy levels and positivity will skyrocket, allowing the inner giver in you to soar.
If this post has brought home the importance of reclaiming and unleashing your inner giver, then it has fulfilled its purpose. What's more, you now understand how simple the process is. There are no convoluted techniques or complex methods that require training and practice. Unleashing the giver within requires nothing more than the 7 simple practices discussed here.
And as you can see, none of the practices will disrupt your lifestyle in any way or require any drastic changes. Simply practice each challenge consistently until it becomes part of a mindset that will change your life. Without a doubt, this is a journey that is well worth taking – and what better time to start than today?
I'm author, entrepreneur, marketing strategist, and human in training Connie Ragen Green and would love to connect further with you. I discovered the joy of giving when I decided to leave my previous life as a classroom teacher and real estate broker and residential appraiser behind in favor of starting my online business. Come along with me, if you will and let's walk this path together.