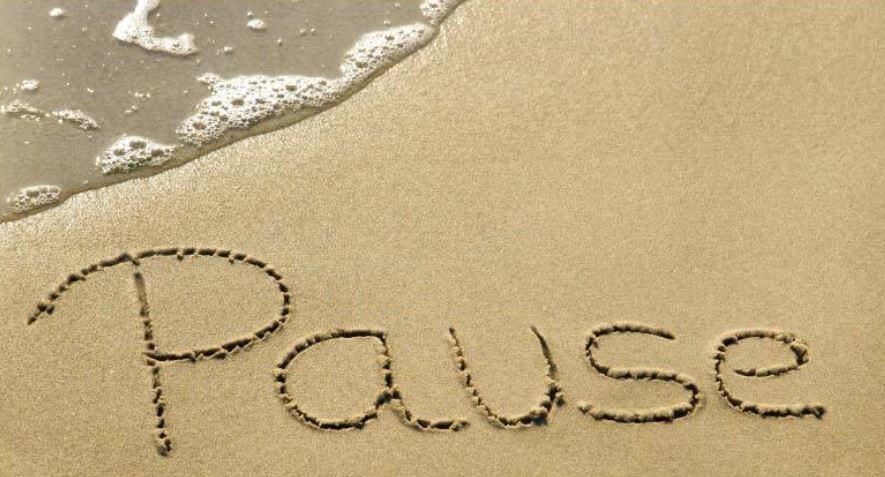 Charles Darwin Discovered the Powers of Rest on his "Thinking Path"
Most people, you included, can only go full tilt for about 90 to 120 minutes. After that, if you try to push through and continue to produce at a high level, you start fouling up the works. Keeping mentally focused and at your highest production level is difficult. Your mental engine begins to break down. The powers of rest are substantial and I'll be sharing more about that with you here.
The same is true with your physical body. You can't go very long at a high level physically without taking a break.
The greatest athletes in the world take several breaks in the middle of a game. Basketball, football, and soccer players regularly substitute in and out of a game. Their coaches know that's the only way to keep the freshest and most capable bodies in the game most of the time.
The human mind and body require rest. In many cases, a higher level of productivity and creativity can only be achieved if rest happens regularly and becomes a habit. That's what Charles Darwin discovered … the hard way.
Charles Darwin, the Stereotypical Work Addict
You may know of Charles Darwin as being a naturalist, biologist, and important figure in evolutionary biology. He is famous for his theories on natural selection, though he contributed in important ways to various other fields.
He wrote thousands of letters and papers which helped us understand our world. From all accounts, he was your typical workaholic. What he discovered about constantly working was that it didn't lead to his greatest discoveries.
Darwin would push past mental fatigue, or at least try to. The result was eventually a crash-and-burn state, physically and mentally. Once he realized he was being counterproductive, he shut down his brain. Darwin stepped outside his home in Kent in the UK and walked on a gravel track.
When he returned to work he was refreshed and rejuvenated by the powers of rest. Darwin began to schedule morning and afternoon walks on what he eventually called his Thinking Path, where he rested his mind and exercised his body.
Darwin had discovered that frequently taking breaks from his work's physical and mental aspects led to his greatest achievements. This was what he framed as the "powers of rest" that shaped his life experience.
Evolution by Natural Selection Was Born on the Thinking Path
Darwin had toyed with the idea of natural selection when he lived in London. It wasn't until he moved to Kent and began regularly taking breaks from work on his Thinking Path that his natural selection evolutionary theory was fully developed.
It is said that Darwin would sometimes stop talking in the middle of a sentence when he realized he needed a break. It may have been a break from work, a break from socializing, or a rest from whatever he was doing at the present time.
He believed in the power of resting because he saw the wonderful results in his life.
You may not strive to rewrite humanity's views on some important topic. That doesn't mean you can't benefit physically, mentally, and creatively from scheduling rest into your day. It's a simple fact that your mind and body need to rest and rejuvenate to be their best. Start resting more regularly to achieve and produce more in your life.
Let's delve deeper into each of these concepts to make it more interesting and helpful for you…
1. Understanding the Power of Rest:
In today's fast-paced world, where productivity is often equated with constant activity, the concept of rest might seem counterintuitive. However, it's crucial to recognize that both our minds and bodies function optimally when given the chance to recharge. Research has shown that the brain operates in cycles, moving between periods of focused attention and relaxation. This natural rhythm aligns with the idea that sustained productivity can only be achieved through strategic breaks.
2. Drawing Inspiration from Athletes:
The analogy of athletes taking breaks during a game perfectly illustrates the importance of rest. When observing top-tier athletes, it's evident that they alternate between intense bursts of performance and recovery. Coaches understand that this balance is essential for maintaining peak physical and mental performance. Just as athletes rotate on and off the field, we should aim to incorporate regular breaks into our daily routines to optimize our own performance.
3. Charles Darwin's Work Ethic and Discovery:
Charles Darwin's dedication to his work is well-documented, but his story holds valuable lessons about the pitfalls of overworking. Despite his fervor, he discovered that his relentless pursuit of knowledge led to diminishing returns. This realization prompted him to seek an alternative approach. By retreating to his Thinking Path and engaging in walks, he unknowingly stumbled upon a strategy that not only reinvigorated his mind but also paved the way for groundbreaking insights.
4. The Art of Purposeful Rest:
Darwin's experience highlights the idea of purposeful rest—a deliberate, conscious effort to step away from the task at hand. This type of rest is more than just procrastination; it's a strategic practice that allows the mind to wander, make connections, and reset. Modern research echoes this concept, revealing that our brains are most active and creative during downtime. Incorporating activities like short walks, meditation, or even daydreaming can foster these moments of the purposeful powers of rest.
5. Evolution of Darwin's Theories Through Rest:
Darwin's evolution by natural selection theory, arguably one of the most transformative ideas in scientific history, found its roots in his moments of rest.
While he had pondered the concept before, it was during his Thinking Path walks that his thoughts crystallized into a comprehensive theory. This emphasizes that breakthroughs often occur when we allow ourselves to pause, step back, and let our ideas marinate. The evolution of his theory mirrors the evolution of his thought process during moments of reflection.
6. Embracing the Power of Rest in Modern Life:
While not all of us are shaping scientific paradigms, we can all apply the principles Darwin stumbled upon. Incorporating regular breaks into our daily routines can enhance our well-being and productivity. In a world where hustle culture prevails, adopting a restful mindset might seem unconventional.
However, science and history alike stand as a testament to the value of pacing ourselves. It's about understanding that resting is not a sign of weakness, but rather a strategy for sustainable growth.
7. Rest as a Catalyst for Creativity:
Beyond its impact on productivity, rest also has a profound effect on creativity. When we step back from our work, we allow our minds to make unexpected connections and generate novel ideas. Darwin's breakthroughs were not solely a result of rigorous analysis but also of letting his thoughts breathe. By nurturing a habit of regular breaks, we can tap into our own inner wellspring of creativity and innovation.
8. Crafting a Restful Routine:
To harness the power of rest, it's essential to craft a restful routine that aligns with your personal preferences and commitments. This might involve designated breaks during work hours, meditative walks, or simply moments of quiet contemplation.
Building these practices into your daily life requires intentionality, but the rewards—enhanced focus, improved well-being, and increased productivity—are well worth the effort.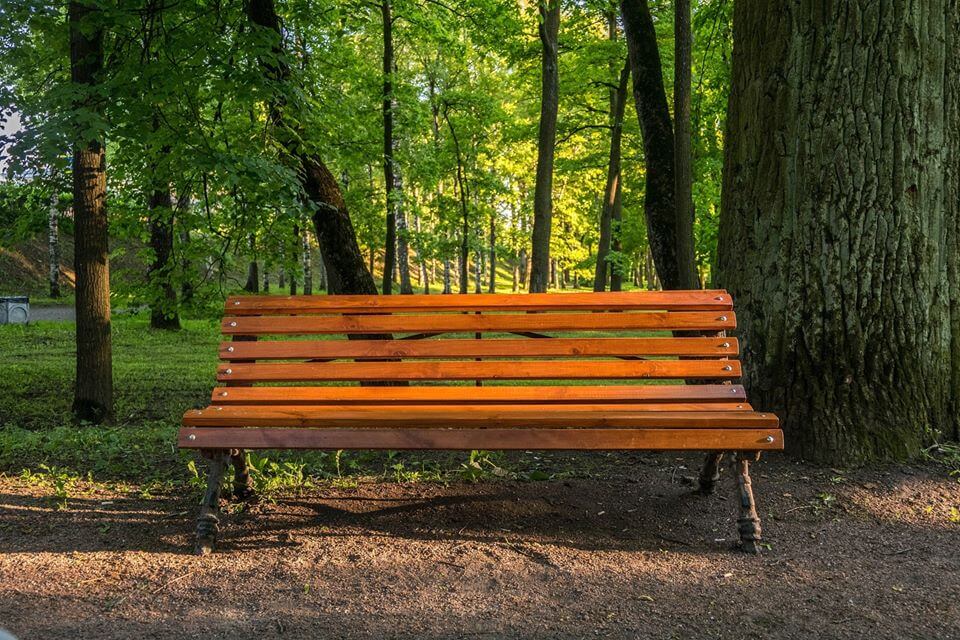 I hope you now have a deeper understanding of the benefits of rest and the fascinating journey of discovery Charles Darwin embarked upon around the powers of rest. You may wish to embrace these ideas for your life and business, so I've created something more for you…
Rest and Recharge: A Worksheet and Guide for Enhancing Productivity and Creativity
Introduction: Incorporating the principles of purposeful rest and rejuvenation into your life and business can lead to increased productivity, enhanced creativity, and improved well-being. This worksheet and guide will help authors, coaches, marketers, and entrepreneurs integrate these ideas into their routines for optimal results.
Section 1: Assessing Your Current Approach to Work and Rest
On a scale of 1 to 10, how often do you consciously take breaks during work hours?
Reflect on a recent workday. How did you feel by the end of the day? Energized or drained?
List three activities that help you relax and recharge outside of work.
Section 2: Understanding the Power of Purposeful Rest
Research the ultradian rhythm and the importance of alternating between focused work and rest. Write down your key takeaways.
Define "purposeful rest." How does it differ from mindless downtime?
Consider a recent instance when you took a break and came back to your task with renewed focus. Describe the experience and its impact.
Section 3: Crafting Your Restful Routine
Identify two to three times during your workday when you can integrate short breaks. Set specific time slots.
Choose a restful activity for each break (e.g., deep breathing, stretching, walking, mindfulness).
Plan one longer break during the day for a more extended activity (e.g., a 20-minute walk, meditation, or engaging in a hobby).
Section 4: Learning from Darwin's Approach
Research Charles Darwin's practice of taking breaks on his "Thinking Path." What insights can you draw from his experience?
Reflect on how your current work habits align with or deviate from Darwin's approach.
Consider designating a specific area in your workspace for purposeful rest. What would this area include? How can you make it conducive to relaxation and reflection?
Section 5: Setting Goals and Tracking Progress
Set a goal for the next week: Commit to incorporating purposeful breaks into your work routine. Be specific about when and how you'll do this.
Create a simple tracking system to record the breaks you take each day and how you feel afterward.
At the end of the week, assess the impact of these breaks on your productivity, creativity, and overall well-being.
Section 6: Cultivating Creativity Through Rest
Research studies or anecdotes that highlight the connection between rest and creativity. Summarize your findings.
Brainstorm ways to incorporate moments of purposeful rest specifically designed to spark creative thinking.
Experiment with one or two of these strategies during your breaks over the next week. Document any creative insights that arise.
Conclusion: Embracing a Restful Mindset for Long-Term Success
Reflect on your experience of purposeful rest and its impact on your work and well-being.
Identify any challenges you encountered and strategies to overcome them.
Craft a brief statement that summarizes your intention to continue integrating purposeful rest into your life and business.
By following this worksheet and guide, you're embarking on a journey to enhance your productivity, creativity, and overall success by embracing the powers of rest in a purposeful way. Regularly assessing and adjusting your approach will help you refine your restful routine for maximum impact. Remember, just as nature evolves, so too can your work habits, leading to a more balanced and fulfilling professional life.
I'm bestselling author, speaker, marketer, and entrepreneur Connie Ragen Green, embracing a mindset that will guide me to a healthful, joyous, and prosperous life experience, and a lifestyle by design. Let's connect (my complimentary Action Habits Challenge could be of interest to you) and discover what is possible when we walk the path together.