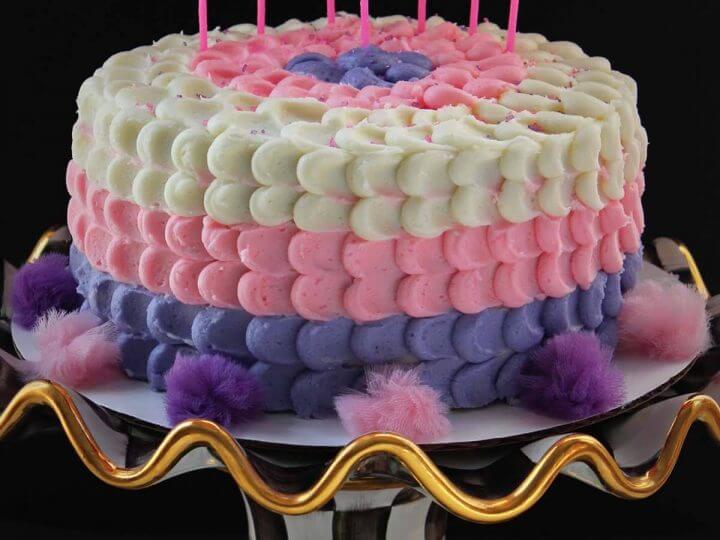 Rhonda Sue Norris was my best friend in elementary school. We were both in Mrs. Nairn's class during fifth grade. The following is my best recollection of what occurred in the weeks leading up to and soon after her tragic death…
"Which state are you doing your report on?" I asked.
Rhonda Sue looked past me as she answered. "I don't know. Colorado, I guess." Rhonda Sue's dad had lived in Colorado and they visited every year around Christmas.
We were going from our Homeroom to first period Language Arts. I had Mr. Hurka and Rhonda Sue had Miss Beck. We waved as we turned to go our separate ways. It was Friday morning and I would catch up with her again on Monday.
That would be the last conversation we would ever have, at least in the physical plane.
Rhonda Sue was the most nurtured, cared for, and loved child I had ever met. We had known each other since she came to our school as a third grader. Now it was 5th grade and I knew her and her parents very well.
Rhonda Sue's mother was a flight attendant – they were called stewardesses in 1965 – and was away from home much of the time. Her father was a portrait photographer with a studio at home – not common at that time – and he served as the primary parent.
I had been invited to their house for the first time for something they called a "Milk and Cookies Get to Know Each Other" party. She had given out cute little invitations with a hand drawn design on the front and the title written in calligraphy. Inside there was the date and time and address, along with the letters R.S.V.P. printed and written with a dark blue marker.
My mom had read the card out loud when I handed it to her after school. When she got to the initials she explained that this meant to tell them if we would be coming or not, so they'd have the right amount of refreshments and party favors. I didn't tell her that Rhonda Sue had already told me the term "RSVP" comes from the French expression répondez s'il vous plaît, meaning "please respond" when she gave the card to me at morning recess.
It would be my first real party and I couldn't wait. Rhonda Sue was so nice and I knew we would become even closer friends over time.
Also on the invitation was a note to us in regards to birthday presents. It asked guests to only brings themselves, and a card if they liked, but no gifts of any kind. The reason was spelled out in colorful block letters at the bottom, surrounded by hand drawn pictures of baby animals in a forest …
YOU ARE THE GIFT RHONDA SUE HAS WISHED FOR THIS YEAR!
My mom and I had walked the ten blocks to their house and were welcomed at the door by Macie, a large Black woman who worked for the family. She gently took my sweater and told me my dress was pretty. It was one of only two I owned. I smiled nervously and said "thank you" as we moved into the living room.
Some of the other kids were already there, and mostly sitting or standing alone. I figured out they had been driven to the house and dropped off earlier. Billy Stonehouse was there with his father, and his face broke out in a wide smile as he came over to greet us. A very tall man appeared from the hallway and followed Billy.
"Hey, Connie. Is this your mom?" His crooked teeth made his smile unique. I couldn't help but smile back at him as I nodded.
"This is Audrey. Is this your dad?"
Billy turned around, seemingly surprised by how close the man was to him now.
"Yes. His name is William, but he goes by Will. I'm William, Jr. but I go by Billy."
Audrey and Will shook hands and right then Rhonda Sue's dad came over to greet us. He was dressed differently than anyone I had ever met. He was wearing a white t-shirt underneath a powder blue cardigan sweater. His pants were a gold corduroy and they looked very soft. He wore socks and sandals. If I hadn't known him personally, I wouldn't have known what to think if I was judging him by his appearance. His crew cut made him look much younger than Rhonda Sue's mom, or at least that's what I thought.
He shook hands with my mom, Will, and Billy, and told us to call him Jack. He then launched into a shortened version of his life story. He had worked in New York City, on Madison Avenue as an advertising executive for ten years before giving it all up and moving to Colorado to ski and enjoy the outdoors. There he met Rhonda Sue's mother,  a woman he described as "the prettiest and kindest lady I had ever met."
They'd been married within a year and were elated to find out they were expecting a baby.
"Rhonda Sue is that baby, of course," he beamed. This caught Rhonda's attention and she came over to join us.
The two of them hugged and I saw that they had an easy way about them. I didn't have a father in my life and in that moment I secretly wished Jack could be my dad and Rhonda Sue my sister.
At some point Rhonda Sue took a few of us through the house and we saw her father's portrait studio. The walls were covered with photos of babies, toddlers, and preschoolers and you could finally see that every one was a photo of Rhonda Sue when she was younger. There was even one of me with Rhonda Sue and a girl from school named Debbie. I looked to see if Debbie was nearby, but she must have stayed outside on the patio.
Rhonda Sue's bedroom had bookshelves on two walls, filled with books and photos and stuffed animals and other small mementos of days near and far that were memorable to her. The wallpaper was filled with shapes and colors and I couldn't imagine having my own room, let alone one like this one.
The party was so much fun for all of us. There were party favors and a whipped cream birthday cake and games and prizes. It felt as though I were in a movie and none of what was happening was real. I would remember that day forever.
Rhonda Sue's birthday had been in May. Now it was June and school would soon be out for the summer. This time it was Beth, Rhonda Sue's mother who initiated the next invitation. The entire fifth grade class, along with parents, siblings, and teachers were invited to a pool party to celebrate the end of school and the beginning of summer.
They had rented out a private pool and clubhouse at an area called Bay Point. I'd been inside the gates of this community on two previous occasions, both times to drop off someone from my church who lived there. Nothing had ever been said in front of me, but I knew the people had to be rich to live there.
Again, the party was tons of fun. I loved to swim and was proud of the fact that I had spent the previous two summers working on my strokes. My bathing suit from last year still fit me and my mom surprised me with a colorful button down shirt to wear over it.
By this time, near the end of the school year, Rhonda Sue and I had solidified our relationship as best friends. Spending time with her that day was fun and special for both of us.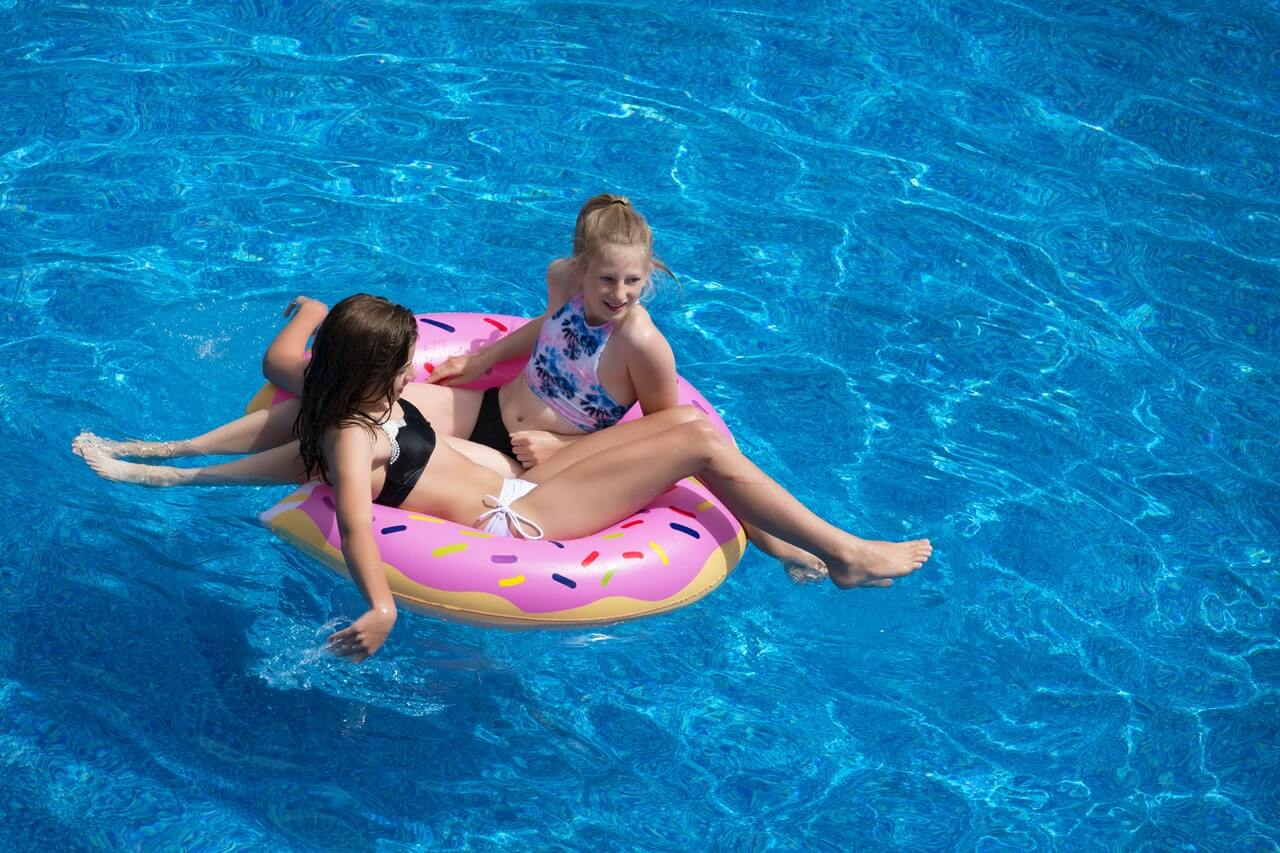 School was coming to the end and we had reports due and tests to prepare for so we could be placed for the sixth grade classes. They had assigned a "State Report" as our final paper of the year and I hoped Rhonda Sue and I would choose the same one so we could work on at least part of it together at the library. Saturday mornings at the library and afternoons in the park had become our routine.
But this time, Rhonda Sue would be gone for the weekend and I would be going alone to the library and the park. She and her father were going to visit some family friends who lived across the state in a place called Marco Island. It was a three hour drive and they would leave before dawn to be ahead of the weekend traffic.
It would be Monday morning at school before I found out what happened. The year was 1965 and news of any kind traveled slowly. I have no idea if our teacher, Mrs. Nairn knew for very long before she told the class, but it couldn't have been more than an hour or so, as I pieced together the timeline.
Mrs. Nairn was very tall. She came out from behind her desk, took off her glasses, and stood up straight. She gave out a little sigh and then she began…
"Rhonda Sue isn't here this morning. She and her father went on a driving trip this weekend and…"
Her voice broke for a moment. I looked around the room and locked eyes with Debbie Pastorie. She was also a close friend and I wanted to read her face. Her eyes had begun to well up.
"Rhonda Sue and her father were in a terrible car accident on Saturday morning. There was heavy fog and they were hit head-on by another car. Rhonda Sue has died."
With that she completely broke down and went back to her desk and put her head down on her lesson plan book. I looked around to see the reactions of my classmates. Some were looking down and sitting motionless in their chairs. Others started straight ahead without showing any emotion. Debbie had gotten up out of her seat by now and had walked out of the classroom. I followed behind her, glancing over to Mrs. Nairn to make sure it was alright to leave. She nodded at me and I mouthed "thank you" as I followed Debbie into the hallway.
She was crying now, full sobs only interrupted by shallow breaths and punctuated with a deep, guttural sound I'd not heard before. I walked softly past her and took a long drink from the water fountain.
I wasn't crying. It wasn't that I didn't feel anything about Rhonda Sue's death, but more that I hadn't yet processed what had occurred. Death, dead, never coming back; no matter what you called it, the concept was one I hadn't given much thought to during my ten years on the planet. My first dog had died after getting an infection, but the veterinarian put him to sleep, whatever that meant and it wasn't the same. It was Debbie who put meaning to it, in a way that I didn't understand but that made sense of something that felt senseless.
She turned around to face me. "You know what this means, don't you, Connie?"
I nodded, though I had no idea what she meant exactly.
"Rhonda Sue's gone to Heaven," she announced. "She's an angel now."
"Yes, an angel." I agreed, again not fully comprehending the meaning behind of all of this. I wasn't sure that Rhonda Sue, or anyone for that matter actually ascended into the sky after they died. What about my little dog, Chauncy? Was he in Heaven, too?
With that, we returned to the classroom and nothing more was said about it at school that day. This was a simpler time, one of kindness and respect, where people could be private in their thoughts without being exposed to the beliefs and opinions of others.
After school, my mother's eyes revealed that she had been crying. We embraced and she told me how much she loved me. We walked back home in silence. Once inside, she offered to prepare a grilled cheese sandwich for me. That was a special treat, and it told me that she wanted to make sure I knew that I was loved. Love: that's what life is all about and that precept was ingrained deep inside of my psyche on that day.
Over the following days, the story unfolded. Rhonda Sue and her father, Jack had left home at four the morning this had happened. There was a heavy fog and there was little visibility. They made it an hour's drive to where they entered the Turnpike, and that's where the accident occurred.
Jack had turned left to get into the lane he needed to transition to the highway leading to Marco Island. Another driver had mistakenly entered this lane one exit before going in the opposite direction and most likely did not realize he was driving the wrong way. They hit head-on and Rhonda Sue was ejected from the car. She was killed instantly. Jack and the driver of the other car suffered serious injuries and both survived.
Losing a child at any time is a tragedy. This was an accident, but Jack took it personally as being completely his fault. His and many other lives were changed forever by this incident. It would be a long, mournful summer for me. I went about my life in slow motion, going through the paces but not feeling like it was really happening. I just needed to make it through each day and on to the next without falling apart.
This was also my first experience with questioning life and faith and meaning with the human existence I was a part of but did not fully understand. Debbie had told me that Rhonda Sue had gone to Heaven and that she was an angel now. I longed to ask her what she had meant, but found myself embarrassed to not already know the answer. I didn't want to talk to my mother about it either, but I'm not sure why I felt that way.
In the fall, we returned to school and I felt like I was the only one still thinking about Rhonda Sue throughout each day. I was now in Mr. Hurka's class and I knew him from being in his room for Language Arts the prior year. He was all business and I assumed he wouldn't be interested in talking about what had happened.
One day they made an announcement that we were all to come to the auditorium for a special program. As we filed in slowly and took our seats alongside our classmates and teacher, I saw someone who looked familiar standing on the side of the stage. Could that be Jack Norris? It was, although his appearance had changed considerably.
Mrs. Cox, the principal, introduced him as Mr. Jack Norris, father of Rhonda Sue Norris and then she stepped aside so he could come to the podium. His hair was almost to his shoulders and he wore a tie-dyed t-shirt and blue jeans. He had on sandals with no socks. After he spoke, it was Rhonda Sue's Language Arts teacher from last year, Miss Beck, who came over to help him offstage.
I don't remember exactly what he said on that day, but I'll remember forever how his words made me feel. He talked about Rhonda Sue and her life and shared that when she had arrived at our school in third grade she finally felt accepted by her peers and made friends that would change her life and help her to open up to others. She loved books and he was donating all of hers to our school's library. By the end he was crying so hard we couldn't understand his words, but their meaning enveloped us with hope and kindness and love. Above all else, love.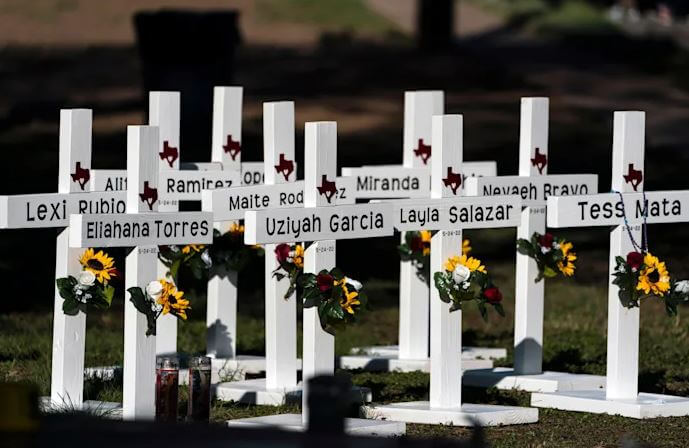 I'm Connie Ragen Green, making sense of a world that can be senseless, remembering that we are each the hero in our own life story, and exuding joy and kindness and hopes and dreams and love. At all times, and above all else, love.