The Big Lie and How It Changed Me
I had been invisible for far too long. Now was the time for me to step into my power and set the record straight. Would I have the courage to emerge from the shadows?
We were in the area between the lunchroom and the bathroom just before the morning bell rang. There must be an official name for this space, but I wouldn't know where to find it. Her back was up against the vending machine and my breath was close enough to her face for me to see the hair on her downy upper lip move gently, like the cilia vibrating in the membranes of nasal tissue and single-celled protozoans. I waited for her to blink before stepping back and letting go of her arm.
"It's going to stop. Do you hear me?" I heard myself repeat.
I did not wait for her reply. Instead, moving in closer and getting a powerful grip around her neck, I could feel the fingernails of my index and ring fingers on my left hand digging into the soft flesh of her neck. Everything was blurry and I wasn't sure what would happen next. I was hurting her and this was not something I had done before to any living thing. But somehow, in this moment I did not feel ashamed of my behavior.
"Yes, okay," came the response from my earlier question. I must have let go of my hold on her arm and neck, and as I exited back into the lunchroom proper I heard the vending machine tilt back to its normal position.
Once outside, I walked to my car in the parking lot, passed it the first time and then circled back and leaned my arms on the hood.
What had possessed me to accost another human being? Had I lost my mind? No, I was in full command of my actions. I'd been pushed to the edge due to the circumstances, but not over the top. The big lie had been an assault to my senses and shook me to my core. It would be up to me to make things right again, no matter what that would take on my part.
For the record, this scene only played out in my mind, not in reality. While you were reading my account of this, I'm sure you began to question who I am and what you had previously believed to be true about me. Storytelling has a Freudian side that appears when we are emotionally charged and invested in the outcome.
This situation had all begun almost a year earlier. Injured by falling, while putting up a bulletin board in the back of my classroom and balancing precariously on the sink, I had endured surgery to repair a torn meniscus in my left knee as well as rotator cuff surgery on the same side. Before that time, I had never thought of my shoulders as being so complex. It turns out the shoulder is a complex part of the human body.
The rotator cuff is a group of four muscles the that hold your upper arm in place in your shoulder. It helps you make all the motions of your arm and shoulder. These four muscles (the supraspinatus, the infraspinatus, the teres minor, and the subscapularis) and their attached tendons make up the rotator cuff. Each of them aids in a specific motion of your shoulder. All together they help hold your upper arm in place in the shoulder socket. When I fell that day and heard a popping sound, followed by excruciating pain I wasn't sure what I had injured. It turned out to be my subscapularis muscle that had torn away from my shoulder. And the fact that I had also torn the meniscus in my knee had rendered me unable to do much of what I had taken for granted for many decades.
I was out of work for six months. It was a year 'round school and we went on and off track depending upon our assignment. I was on Track "B" and my accident had occurred at exactly the wrong time for me to be able to earn enough income before having my surgeries. The result was me becoming a Worker's Compensation statistic.
The principal of my school let me know early on that my absence was putting her out. Her? Imagine how this was putting me out, I thought. But I didn't say anything back to her. Instead, I had the two operations about a month apart, and was then assigned to go to a physical therapy program for the next four months. During that time I was not permitted to be on school property for legal reasons. My only contact was in person with several teachers who were personal friends, and once a week with the principal or another administrator by phone.
Finally, I was back at work. I was so glad to be getting back to my regular routine. The students were excited to see me, as I was to see them. Everything seemed to be going well and my life was back on track, or so it appeared on the surface…
The Big Lie Rears Its Ugly Head
The following day I became aware of some of the teachers distancing themselves from me, in the lunch room, on the yard, and, at the end of the day at the staff meeting. I sat down next to a teacher who taught at my grade level and said hello. Without saying a word, she gathered her belongings and moved to an empty seat across the room. When the meeting began, I expected the principal to welcome me back, but not a word was spoken on this topic.
It would be several days before one of my parents enlightened me. He told me that he had been told I had been away from the school during the previous six months because of my drug and alcohol issues. I was speechless, and he continued.
"They said you were at a place like the Betty Ford Center. They said you were – are – an alcoholic and a drug addict and the school had decided it was best if you were not around the children."
I thanked him for sharing this with me and told him none of that was true. I showed him the scars on my knee and told him about the physical therapy I'd received so I could return to work. He appeared to believe me, but I couldn't be sure.
Would I need to share my story with every parent and teacher and child at my school? Would they believe my version and account of what had happened at face value? This was in 2003, long before social media where I could share details and perhaps even show photos that proved my story to be the true one.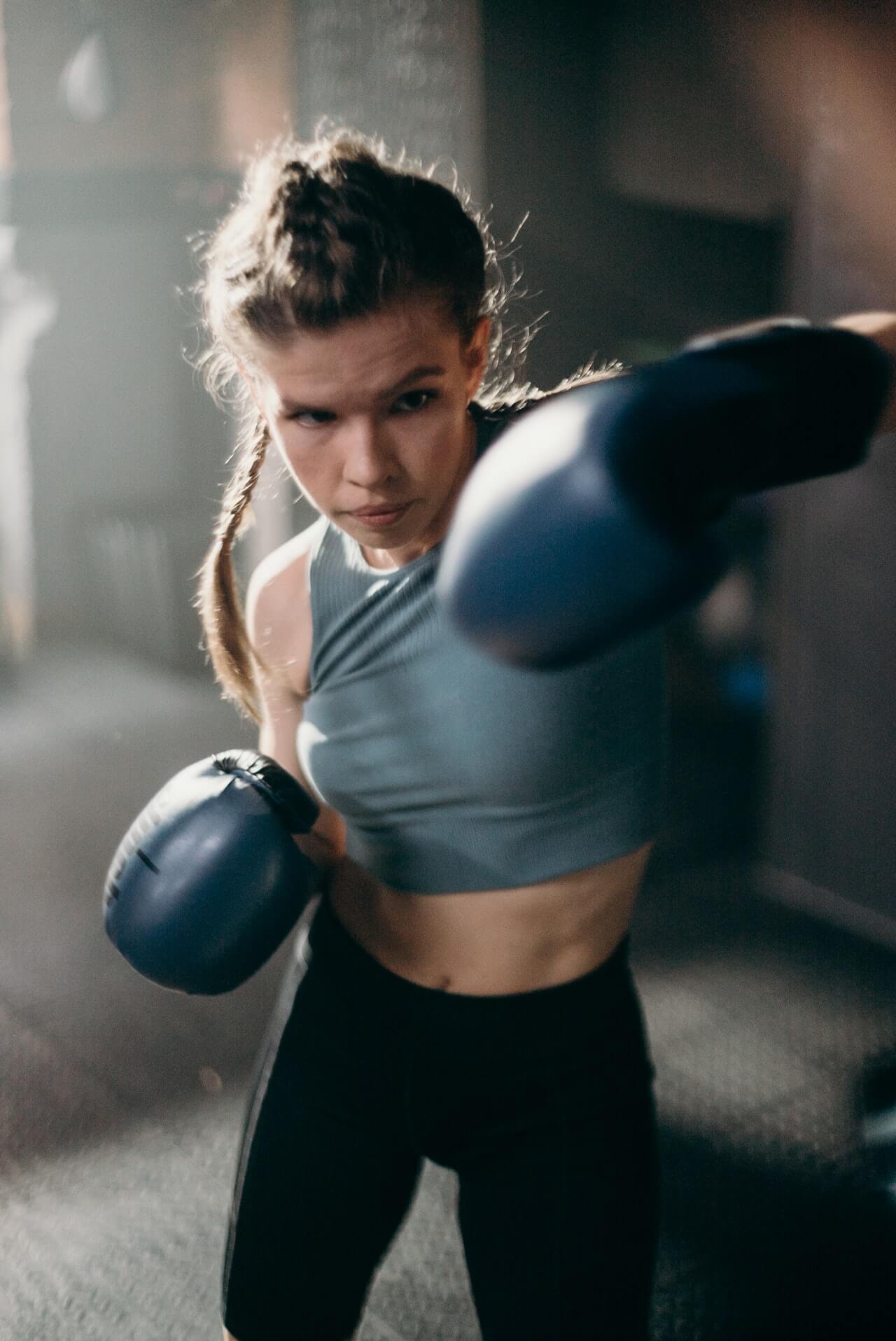 No, talking to everyone, individually or as a group was not going to be easy. Who had started this rumor to begin with? That was my focus, and it would be several months before I got the answers I was looking for to get my reputation back on track. I felt like a boxer who was ready to go up against a worthy opponent. Would I be willing to do what it would take to battle this opponent and take back my good name?
The "big lie" had been started by a teacher I'll call Rita. She was the kind of person who would say one thing to your face and something completely different behind your back. I had never had any run ins with her during my six years at this school, but others had not been so fortunate. Rita insisted on getting her way. Teaching requires sharing, and she had not embraced that idea, it seemed.
Over the next week I went to every teacher, assistant, and parent I felt comfortable in talking to, to ask them about what they had been told about my accident and injury. Most were forthcoming, until I asked them who they had heard the story from. That's when they would clam up and I would drop the subject. But a few, especially the parents were happy to tell me where the story had originated, along with other juicy details that made my eyebrows rise in disbelief. I thought of the quote from Sir Walter Scott's epic poem, Marmion: A Tale of Flodden Field that goes like this: "Oh, what a tangled web we weave, when first we practice to deceive!"
I finally determined without a doubt it was Rita who started this big lie about me, and I went to her classroom after school one day to confront her. My heart was pounding. My breaths were shallow. It was almost five o'clock, closing time at our campus and I knew this was my best opportunity to speak with her alone.
As I turned the handle to open the door of her classroom, I almost backed down. But I mustered up the courage to forge ahead. My reputation had not only been tarnished by this big lie, it had been dragged through the mud over and over for many months. I opened the classroom door and stepped inside.
It was dark and cool in Rita's room, in stark contrast to the bright sun and intense heat I'd left outside. She was sitting at her desk, looking down at the papers in front of her. She glanced up at me when the door closed behind me but did not speak or otherwise acknowledge my presence. I pulled up one of the student's chairs and sat down across from her. I didn't recall ever being this close to Rita in the six years I had known her. Now I was in her face, looking into the whites of her eyes and feeling her breath on my cheeks as she slowly exhaled.
While she didn't take responsibility for the lie she had told, or admit any wrongdoing, it was clear to me that she was sorry she had done this. Not because it was wrong, but more that she would now have to deal with a different version of me than she had ever seen before. As I spoke to her on that afternoon, I could feel the shift in my heart and mind. This was a sad woman who was living an unhappy and unfulfilling life. She was a bully at school because she was powerless in her own home.
We spoke of many things during the next hour. At one point the custodian opened the door to come in to pick up the trash. She thanked him and asked him to leave the parking lot gate unlocked for us. She had a key and promised to lock up after we had left. I won't say that Rita and I became friends that day, but our relationship definitely shifted. No longer a victim, I now felt that I could deal with her as a fellow teacher and colleague. That alone was powerful for my growth as a human being.
The danger of allowing a big lie to continue is that it picks up steam and gains momentum over time. It also causes a shift in the relationships among the people who are a part of such a thing. In my case, the big lie that was told about me made me more cautious about what I said to others and how I formed friendships. It also made me stronger, more confident, and a greater advocate for others. When we are unkind or disrespectful to the downtrodden among us, we take away their most valuable possession – their human dignity.
I'm Connie Ragen Green, in favor of abolishing all big lies and replacing them with facts and truths. I highly recommend you deepen and enhance your superpowers by seeking the core values of others you choose to connect with and examining your own beliefs as you go through life on our little planet.