If Your "WHY" Doesn't Make You Cry, Perhaps It Isn't Big Enough
During the years leading up to my coming online in 2006 and leaving my previous life behind, my "why" was building up to a single moment where there would be no turning back. But, I did not realize this until a year or so later because I was not in tune with my body and mind nearly enough to recognize the signs of what was occurring in my life experience. What's your "why"?
I'm really not sure who coined this phrase – If your "why" doesn't make you cry, perhaps it isn't big enough, but I've now heard it multiple times over the years, across multiple different industries, and know it holds significant truth.
Answering the question "What's your why?" leads you to statement of purpose that describes why you do the work you do and why you live the lifestyle you do. It is your calling. It is your conviction.
WHY did you choose the career you started your working life with? WHY did you get married, have children, and move into your first home? WHY did you make the conscious decision to leave your career at some point and start your business? WHY do you want to be an author or entrepreneur, or coach? WHY do you get up every single day and do the work required to become more successful on an ongoing basis?
Everyone must have a WHY and there are no right or wrong answers here. But if you find yourself unmotivated to work or if you find yourself procrastinating on projects, then it's time to re-examine the main reason for your business.
Name Your Reason – or Your WHY – for Starting a Business
Focusing on your WHY can help motivate you, so write down your reason for starting a business on a regular basis. Did you want to fill your free time? Did you want to earn some play money or contribute to the family finances? Did you want to pay the medical bills of an aging parent or a sick child? Did you want to pay for your child's higher education or private school tuition?
In my case, my answer to "what's your why?" was always around having enough income to live life on my terms. Over time, I came to the realization that every choice I was making, and each time I could not do something that had meaning for me, was all related to me needing to earn a paycheck or a commission from the classroom teaching and real estate work I was involved with each day.
I missed just about every family event, vacation, and other activities because I was working 60 or more hours a week in order to cover my bills and other expenses. I wasn't angry or resentful because I believed that I didn't deserve to have a better life during those decades. This all changed in 2005 when I began reading books and attending events based on self improvement and personal development principles.
Writing these reasons down – no matter what they are because every person's WHY will be different – should help motivate you to work hard. You should feel driven to make your business a success. You should be willing to tackle things outside your comfort zone because you know the end result will help your business.
If you're not feeling motivated, then you need to dig deeper. I worked closely with a woman who was struggling to make her online business become profitable, and she continued to tell me that she had no problems or struggles in her life, currently or during her younger years. Then, one day she told me about her granddaughter who had passed away at age twelve and the floodgates opened. We got to the bottom of things, she discovered her why, and her business grew by leaps and bounds, almost overnight!
Be Open and Willing to Examine Your Inner Feelings
Life is fluid and ever-changing so it stands to reason that your WHY would change over time as well. Even if you started your business because you didn't know what to do once your kids were in full day school, you can change that WHY to something more meaningful now.
A mentor once shared with me that she started a service business because she was a single mom and needed to earn money to survive. She was responsible for lodging, food, and clothing for herself and her child. She didn't have anyone to rely on except herself. THIS is enough to make you cry and to hustle for work, knowing that if she wasn't working, she wasn't eating.
What are you passionate about that will get you hustling? Are you passionate about a cause or charity that can benefit from your financial assistance? Do you need to pull yourself up out of financial despair? Don't be afraid to own that reason and fight for your business. This is how you will continue to get closer to understanding and recognizing the answer to "what's your why?"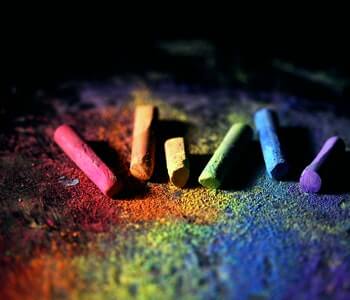 Don't be Afraid to Switch Business Gears to Discover Your "Why"

One of my mentees admitted to me early on that even though she has been in a service business for over ten years, that she hadn't been motivated to create any classes or products as a source of passive income. She blamed her indecision on a lack of new ideas and a feeling and belief that everything she knew had already been said and done, but I questioned if it was because she didn't feel attached to her particular niche of online marketing.
After some more discussion, she agreed and has since modified her services that align better with what she enjoys. I still suggested that she explore a deeper WHY but this is a step in the right direction. Plenty of businesses add or subtract products or services or modify their mission statement. If something about your business doesn't feel right, don't be afraid to make changes.
I'm bestselling author and online entrepreneur Connie Ragen Green, and now I can confidently answer the question "What's your why?" with enthusiasm and conviction. My "why" is around the concept of helping others to achieve their goals and dreams with writing and having a profitable online business so they may follow their dreams and passions without having to do work that doesn't make their heart sing or worry about meeting all of their financial obligations with grace and ease.