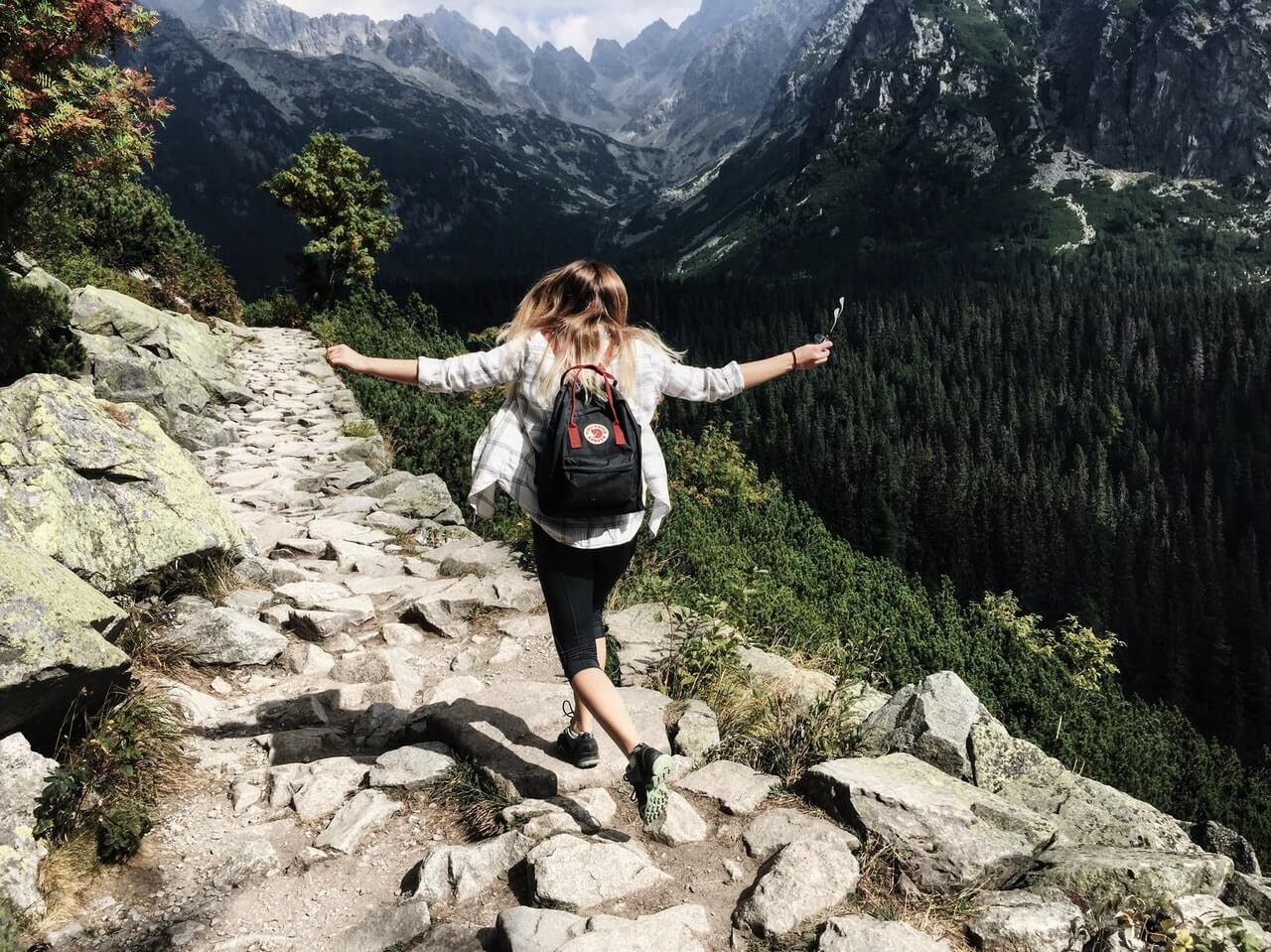 Today I'm celebrating independence. Not just for the United States on its 245th birthday, but for myself and others who seek freedom. It's the freedom from work you no longer love, from a life that may not be serving you, and from the daily grind that does not allow you to reach your full potential. It's the freedom to create a lifestyle by design, to reach your full potential, and to explore the possibilities that each new day brings.
Exactly two years ago today, I began outlining an idea that took shape as I daydreamed and imagined and visualized the direction I wanted my life to take. After leaving my job of twenty years as a classroom teacher, and a career in real estate as a broker and residential appraiser, it had been fourteen years since I had come online to create a new and bright future for myself and my family. Yet, something was missing. I had grown and blossomed as an online entrepreneur, and now I wanted more.
I wanted to become a writer, instead of only being an author. My goal was to create a legacy, a body of work, an oeuvre, if you will. After publishing more than three thousand articles and posts on my namesake blog and my blog to teach others how to make huge profits with a tiny list, I wanted more.
And so I penned my first article about myself, sharing details and intricacies that few people know. It would become the first post on this Monday Morning Mellow site that would debut on July the 8th, 2019. And with that single click that takes our thoughts, mixed and matched into words, and that comes together in at least a partially cohesive way, a new chapter was begun in my life experience.
My commitment to myself was to publish a new article every Monday morning. I did not set an end date, as that seemed to signal a finality I was far away from at that time. Instead, I spent time each day joyously daydreaming and journaling and digging deep into my past to uncover the stories that have shaped my life.
Today marks the 105th post on this site. I am proud of what I've accomplished, so far. But I'm sure the best is yet to come. I plan on publishing a book of essays from among these writings and am still in the process of choosing the ones that will fit with this project.
Country music songwriter Harlan Howard said that "Country music is three chords and the truth." I believe this to be so, and think of my writing here as "a thousand words, spun into a story and topped off with a secret" as I share my innermost thoughts through the truth with a splash of fiction.
Each week I write, and sometimes the words do not come. I keep writing anyway and finally something comes up that is not simply a regurgitated idea. My writing forces me to expand my life experiences so that I'll have more to think and mull over and write about for my growing audience. It's the summer of 2019 as I begin this new journey, and surely the world has more to serve up than what I have already experienced.
Perhaps I'm being too rigid in my thinking and actions with my writing. Seth Godin had this to say on the topic of Rigor and Rigid…
They sound the same but work in opposite directions. They both began as Latin terms for stiff and unyielding, but now, they've diverged.

A rigid approach is easy to describe, but it's brittle. Being rigid takes little imagination and a fair amount of fear.

On the other hand, approaching our craft with rigor means that we're able to eagerly shift in the face of reality. We have rules for ourselves, but one of the rules is to adapt.

Rigor is a combination of expertise, awareness and flexibility. And it's often in short supply.
Baseball Hall of Famer Joe Torre held the philosophy that "what works in the game of baseball, works in the game of life." I agree, based on my life experiences so far. Torre recommended that we "think small and big things will happen," meaning that we do not have to accomplish everything all at once. I think of this as I move forward with my weekly articles.
It's the summer of 2019 and the living is easy. I write about my relationship with my mother, the stories of my childhood, and random tidbits that may serve a point I wish to make.
Summer flows seamlessly into fall, and my attention turns to the political arena. The world seems focused on our Presidential election and other races and I wax political without holding back. Then a shooting at my local high school pulls me back to my personal reality and I write to make sense of it all.
The fall is a blur and I keep my head down, writing and marketing and living my life each day. I'm a part of an Eagle Scout Project with a young man whose family I know. His struggles lighten as the work is done with many hands helping.
The winter of 2019 into 2020 arrives without any fanfare. I recall a Christmas story of decades past and don't recognize the person I used to be.  We lose Kobe in an instant. At the end of January, I visit Los Angeles' Chinatown with members of my Rotary Club. It felt busy that day, only to find out there were only about a quarter of the crown that typically gathers there each year for the parade and other festivities.
It's March of 2020 and I'm hosting my semi-annual marketing conference in Los Angeles. During that week I connect with friends and clients, new and old. I commit to a 10 Day Intermittent Fasting Challenge, to be co-hosted by one of my speakers the following week. By the time we all check out of the hotel the world has begun to shut down. The flight crews who regularly stay at our hotel are being sent home. A wedding is cancelled and finally, we are the only group remaining. As I make the drive home on Monday afternoon I am alarmed at the light traffic on the freeway. I will remember that time as one in which I am grateful to God for the online business and lifestyle I have created.
Spring arrives and brings with it a new set of challenges and experiences. The struggle for equality is up close and personal once again, forged in the crucible of systemic racism. Will it, will I make a difference this time? It was never on my "bucket list" to live through a pandemic. But perhaps there are bigger issues to be focused on if we want to make a difference and leave a legacy to those who will come after us.
~ ~ ~ ~ ~
People close to me are used to hearing me say "You know what would really be fun?" and waiting for me to break into a wide grin before I explain what I am referring to on any given day. It's really fun to be the architect of your own existence, to be independent and free, financially and with your time, and to be your own person. In celebration of independence and freedom, I invite you to take this challenge and change your life by creating the lifestyle that suits you and what you stand for and believe in at your core. If only I had known at a young age that this was possible, my life might have been much different.
But I have no regrets and am enjoying what I'm creating with every new day. No matter what we do, we cannot keep time from marching on. Each day appears on the horizon and gives us a "do-over" of sorts in which to get it right, whatever "it" is at this point in time. As a writer, do-overs become the glue that pulls my stories together. Because of that, I will continue writing and publishing on this site, at least for another hundred articles.
I'm Connie Ragen Green, standing up and shouting in celebration of independence, the kind that matters and opens up our thinking and vision to the possibilities that are always right in front of us. Come along with me, if you will and we will climb the highest mountain to enjoy the view few will ever see, or even imagine.