Reinventing Myself Has Saved My Life on Many Occasions
My life continues to surprise and amaze me. I've figured out that this is possible because I'm willing to reinvent myself regularly. My first reinvention occurred during the summer before I entered junior high. My most recent reinvention began sixteen months ago, at the beginning of the pandemic and when I decided to lose at least a hundred pounds with a plan that would work for me. Reinventing myself has become my way of transforming my life overall, and of enhancing my life experiences. Are you in reinvention mode to improve your life?
I've become quite adept at reinventing myself. Currently, I'm in the fifth iteration of reinvention and love the direction life is taking me. If you'll indulge me here, I'll share the story of how I have changed myself from the inside out over the past five decades and used reinvention as a springboard to a new improved life. I've learned valuable life lessons during each of my reinventions and I'll share those with you as well.
Reinventing myself for the first time came during the summer before I went into the 7th grade. Back then, the concept of reinvention was not in the mainstream. Perhaps it was already a "thing" but not in the circles I was a part of or familiar with in my life experience. I just knew I wanted to be somebody else, anyone else, other than who I was. My main focus was around losing weight and having new school clothes.
That summer I learned what a calorie was, how to count the ones I consumed, and that exercise was also an important part of losing weight. I stayed on a strict diet of no more than five hundred calories a day, rode my bike for at least one hour each day, and watched as the unwanted twenty pounds I intended to lose came off easily. Yes, I was starving. But my interest in looking better was stronger than my desire to eat the foods I had gotten into the habit of consuming.
I was earning money by babysitting and doing odd jobs for neighbors and friends of my mother. The weekend before school was to begin my mother and I went to the mall so I could buy clothes, shoes, and a over-the-shoulder purse that was trendy with the junior high girls. On the way home we stopped at the local pancake house. There were having an "all you can eat" pancake promotion and I lost count of how many I consumed that afternoon.
School began on a Tuesday, the day after Labor Day. I can still picture myself in the dress I wore because it became the one for my school photos a month later. It was a dark brown shift, with yellow flowers and some abstract designs in the print. I felt like a hippy, albeit my version was more wholesome and down to earth than the stereotype that was emerging during the late 1960s.
On the first day, a cute boy smiled at me and asked my name in homeroom. Two girls I knew from elementary school asked me to sit at their table at lunch. My mother had agreed to meet me several blocks away after school, and when I spotted her I was flanked by friends, old and new. She said the smile on my face told her it had been a great day for me.
I'd like to say that every day of junior high was just as wonderful as the first one had been, but it wasn't. My reinvention slowly wore off and then it was just like my previous school experiences had been over the years. I was a good student and my grades showed the work I put in to each class. It was relationships with others that made me struggle. By the end of October I had regained the twenty pounds and then some. When I wasn't invited to a Halloween party hosted by someone I had known for a while, I blamed it on my weight.
The problem with reinventing myself was that I thought it to be an overnight fix to problems that were always in the background… until they came to the forefront. Life went on, and it would be sixteen years before I thought about reinventing myself again.
My first husband passed away after a fourteen month battle with leukemia. He had been a smoker and the doctors at Memorial Sloan-Kettering in New York City told me this had been a factor in their efforts to save, or at least to prolong his life. Seemingly overnight in my distorted view of time, I became a 28-year-old widow and stepmother to two teenagers. With some Herculean efforts, we all landed on our feet and continue to be close all these years later.
Version 3 of reinventing myself came in the summer of 1992. Hurricane Andrew bore down upon Miami, taking all of my worldly possessions with it and giving me a new respect for Mother Nature. As if that were not enough, six weeks later I was diagnosed with Stage 3 breast cancer and not expected by any of my doctors to survive. I did survive, and reinventing myself was the only way for me to make sense of and to be willing to explore the new version of myself I would share with the world.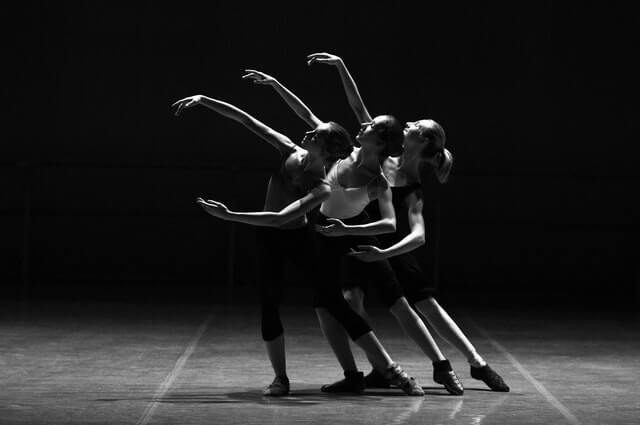 In the spring of 2005, I woke up to a feeling I still can't properly explain and describe. It was as if all of my senses were magnified. The colors were brighter, the sounds more complex, the tastes and smells more intricate. Even the tips of my fingers felt different and I found myself caressing fabrics and my pet's fur, as well as my own skin. I knew in those initial moments that something new and exciting was on the horizon. I prayed to God to show me a new way of life, one that would allow me the time and financial freedom to live life on my own terms.
Within a year I was ready to resign from my classroom teaching position and to pass my long-time real estate clients on to others who could better serve them. I discovered the world of online entrepreneur and set out upon a journey of learning and doing things I could not have imagined previously. Each day brought with it new challenges and discoveries in the areas of technology, content creation, and marketing. My world expanded, and with it came increased credibility and visibility. The profitability piece soon followed. Reinventing myself was fun!
But even with all of the newfound success that entrepreneurship brought, as well as becoming a bestselling author soon after, everywhere I went, there I was. What I mean by this is that my weight, and the health issues associated with weighing over three hundred pounds were always with me. Just below the surface, my life was a mess. Much of it I chalked up to age; didn't everyone slow down and begin to experience health challenges as they got older? No. But I didn't have a frame of reference to anything other than what I was experiencing firsthand.
I had moved to a new city, built a brand new home with a gorgeous view of the mountains and canyons, and started a new life. I joined my local Rotary Club and began volunteering with non-profits and other service organizations based both locally and internationally This reinvention, my fourth one to date, felt like the final frontier for my life: it wasn't – the best was yet to come!
In December of 2019, I once again spent several days setting goals to work on and achieve in the new year. For the third year in a row, I wrote down that I would lose a hundred pounds. I hesitated this time, knowing that without a plan my goal would remain a wish and a dream. But something deep inside of me made me believe this time would be different. I couldn't put my finger on it, but I felt so strongly about being able to achieve my goal, and to do it with grace and ease that it excited me inside and out.
The new year of 2020 arrived and I reviewed all of the goals I had set for myself. They were in the areas of health, wealth, relationships, and more, as they were each year. My fingers lingered on the page when I read what I had written about dropping a hundred pounds. How would I be able to achieve this? I needed a plan, and that became my focus around that particular goal.
January came and went, and each week I was again reminded of my goal around losing weight. Now I had edited the goal to include improving my health, but still nothing presented itself as a solid idea or plan. February landed on my doorstep and I vowed to be more focused and mindful around this goal. Every other area of my life was on track; my income was steadily increasing, my creative streak was flowing, my writing was prolific and transformational, and my relationships were flourishing. But each time I got dressed and looked in the mirror, there I was. I was now what is referred to as "morbidly obese" and each day was becoming more of a struggle for me as I tipped the scale at 302 pounds.
In a tiny crevice, deep in the recesses of my mind was the sound of my doctor's voice, warning me about my raising A1C level. He had already begun ordering medications for me, along with various gadgets and supplies. He used the phrase pre-diabetic with me and explained that I would be diabetic within a few months at the rate I was going. I was in complete denial when it came to this. I even told the pharmacist that although I was paying for everything and taking it home with me, I was not diabetic and didn't intend to use anything that had been prescribed for me.
My long-time friend and colleague, Denise Wakeman sent out an email about a 10 day challenge for the intermittent fasting group she hosted with Dr. Ellen Britt. Denise was to be a speaker at my marketing event in Los Angeles during the first week in March. The Challenge would begin the day after my event ended, so I signed up without giving it much thought. At this point in time, I did not yet think of it as a plan, THE plan that could work for me. Instead, I thought of it as insurance, the way many of my prospects do when purchasing one of my courses or programs. I thought of asking Denise some questions about it while she and I were together at my event. I had recommended it to my community and some of the people who had also come aboard would be at my event.
The time came and went and I hardly said a word to Denise about the challenge or even about intermittent fasting. While we were all at the hotel that week, the pandemic grabbed hold. The hotel began to empty out, the flight crews who usually stayed there because of its close proximity to LAX were being sent home, a two hundred person wedding on Saturday night cancelled just hours before, and by the following Friday the United States announced a State of Emergency. The thought of once again reinventing myself crossed my mind, and more than once that week.
During the 10 Day Intermittent Fasting Challenge, I saw the light shining down on me. This was my PLAN, run by people I knew and trusted, and laid out in such a way as to make losing weight, even a hundred unwanted and dangerous pounds to be doable by anyone who was willing to follow Denise and Dr. Ellen's guidance… even me. Reinventing myself saved my life, as well as allowing me to share my story with people all over the world who are now benefiting from my experiences.
I'm Connie Ragen Green, reinventing myself on a moment to moment basis and serving others who wish to do the same. Let's connect and see what happens, shall we?