Freedom for the New Millennium
"Freedom isn't free!" I hear them chanting from the other side of the tarmac. There's a protest of some kind going on and the police are pushing them back, as far away as possible from the area where a simple demonstration could easily become life threatening. We carefully backed out of the stall and crept down the runway to get into position for takeoff.
As I write this, I'm on a transatlantic flight from Los Angeles, California to Helsinki, Finland. For the first time ever, I've chosen to fly non-stop across the pond instead of stopping in London, Amsterdam, and other favorite locations along the way. My roomy seat is 2H in the Business Class section of an Airbus A350-900 on Finnair.
I've made this journey well over twenty times during the past three decades. This will be my first visit since the summer of 2019, after the world turned upside down and I was forced to cancel my 2020 visit on short notice. This time my goal is to reconnect with the people I love so much. The children are taller  and more independent now, so much has changed, yet so much remains the same.
I was just shy of my fortieth birthday when I first traveled to Europe. I only knew one person at the time and wasn't sure what to expect. At the end of the first week I sat in a cafe in downtown Helsinki and conversed with a woman who would become my first European friend. She was a journalist and a few months later a local magazine published a short piece she had written about me.
After a month, I fell in love, first with the locale and then with the people and knew that Finland was now a part of me. Little did I know that my connection with this and the surrounding countries would also connect me deeply with the people who are such an important part of my life experience.
The Simplicity of Freedom
Monday, July 4th, 2022 marks the 246th anniversary of the signing of the Declaration of Independence, which was ratified by the Second Continental Congress on July 4, 1776. They had declared that the Thirteen Colonies were no longer subject (and subordinate) to the monarch of Britain, King George III, and were now united, free, and independent states. The Congress voted to approve independence on July 2nd and adopted the Declaration of Independence two days later, on July the 4th.
But the above is simply the superficial telling of the story of how the United States would come to be known as a free country, where people could live their lives away from the rules and laws and restrictions imposed by those who ruled Britain.  The simplicity of the freedom the colonists fought for has today become more complex than anyone could have imagined two-hundred forty-six years ago.
Freedom Redefined
I was working as a classroom teacher when I first traveled to the continent in 1994. I didn't give much thought to the concept of freedom at that time in my life. I didn't even know that time freedom and financial freedom were goals I could take on and work to achieve. It would take me a year of scrimping and saving to be able to make this ten-day trip, and I was grateful for the experience.
I returned to the States a more worldly person, yet nothing about me changed, at least nothing I could perceive. I gave little thought to making a return trip at that time. My teaching job took every ounce of energy I could muster, and whatever was left over had to be carefully measured and split between my real estate work and my personal life.
It would be seven long years before I returned to this part of the world. It was to celebrate the birth of a child into my now extended family. This was a relationship I had not expected in my life, and the love flowed over into the depths of my psyche.
Just three weeks later, the United States was the recipient of a terrorist attack. Our freedom had been interrupted, in a way the United States had not experienced previously in its history. Each of us then had to redefine what freedom meant to us personally and collectively. Two years later I would return to Europe and to make peace with what had transpired in my little corner of the world in the interim.
The Suburbs Define Freedom
I grew up in southern California and then south Florida during the 1950s and 60s. Freedom took on a meaning related more to the physical state of walking around as a free person, as opposed to someone who was incarcerated. It was a new era in the States as women found their voices. Contraception was available in a plastic package of twenty-one pills; bras were burned in public; abortions came out of the closet and were discussed openly and in mixed company as an issue with at least two sides.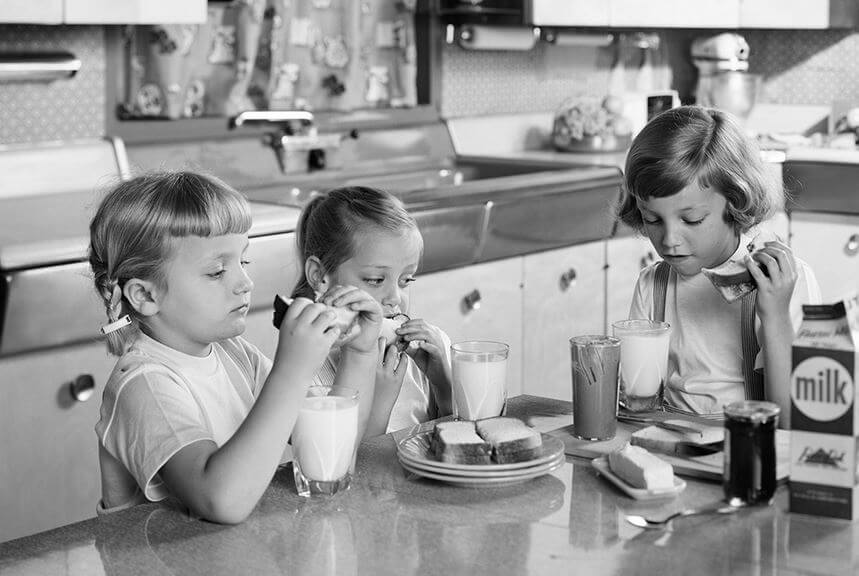 Housewives traded their frumpy house dresses for slacks and oversized shirts.  Having two incomes instead of one was viewed as a progressive way to raise the standard of living for nuclear families. Latchkey children found a new freedom in fixing their own snacks after school and starting on homework without being told.
Seemingly overnight, many neighborhoods evolved into places of diversity. I remember the first mixed-race couple on our street and no one ever commented on it, at least not in public. The affluent suburbs maintained their mostly "white bread" appearance, though highly-educated, affluent minorities changed the status quo in subtle ways.
People of color and people of means found a way to coexist in this new world. The prejudice and control percolated just beneath the surface and everyone was finding their way as habits and mores and beliefs shifted under our feet. A Black girl was the new student at school and I befriended her for the sole reason of thinking she was a nice person.
It would be three decades before I would come to the realization that I had opportunities that others before me had been denied.
Freedom Overturned
Life changes from moment to moment. In the blink of an eye it's over and a new reality begins to settle in. It's an assault to the senses, in many cases. I think of when I was first diagnosed with cancer and underwent several operations and procedures within a few weeks. With each stroke of the scalpel I was further disfigured and for the first time understood what it must feel like to age.
My body was no longer my own. I would stand naked in from of a full length mirror, in a attempt to connect with the image staring back at me. Would I ever drive a car again, or ride a bicycle, or be willing to allow another human to see me in this vulnerable state? I stood at a payphone, clutching my handbag close to my chest as two young men passed by. Gripped with fear, I shuddered and refused to make direct eye contact. This too shall pass, I silently whispered. Then the contents of my coin purse spilled onto the sidewalk and tears streamed down my face as I retrieved the coins.
It was during the summer of 2020 that I first felt like the freedoms we take for granted in the United States was at risk of being taken away, or at least diminished in some manner. We were in the thick of the first wave of the COVID-19 pandemic and heading into a presidential campaign in the fall.
Looking back, I now think of this as a turning point in America, and one in which many lessons were yet to be learned. It was then that I questioned whether or not my online business could continue, if the winds of change shifted even slightly.
Freedom Further Defined
Today may not have any significance if you are in most countries of the world. However, if you're in the United States you know it as the day in 1776 when we declared our independence from Great Britain.
Once again, I am traveling abroad during this celebration and will have the opportunity to examine the unfolding of this day from the other side of the pond.
John Adams, a Founding Father of our country who served as the second President from 1797 to 1801 had this to say:
"The Second Day of July 1776, will be the most memorable Epocha in the history of America. I am apt to believe that it will be celebrated by succeeding generations as the great anniversary festival. It ought to be commemorated as the Day of Deliverance by solemn Acts of Devotion to God Almighty. It ought to be solemnized with Pomp and Parade, with Shews, Games, Sports, Guns, Bells, Bonfires and Illuminations from one End of this Continent to the other from this time forward forever more. You will think me transported with enthusiasm, but I am not. I am well aware of the Toil and Blood and Treasure that it will cost Us to maintain this Declaration, and support and defend these States. Yet through all the gloom, I can see the rays of ravishing light and glory. I can see that the end is more than worth all the means. And that posterity will triumph in that days' transaction, even although we should rue it, which I trust in God We shall not." ~ John Adams, Massachusetts
Perhaps I took these words for granted throughout much of my life. But once I began my journey as an entrepreneur working on the internet during 2006, the concepts of freedom and independence took on a whole new meaning.
Until that time, my life was one of ongoing struggle, disappointment, and lack. I struggled to make ends meet, was disappointed by the myriad of jobs I chose, and regularly experienced lack of time, financial resources, and satisfaction with my life.
In addition, I thought of myself as a victim of my circumstances, instead of taking even partial responsibility for my day to day experiences. Others did things "to" me instead of me believing and understanding that I was an active participant in what was occurring.
You may be wondering what happened to change my thinking and mindset, allowing me to shift my thinking and finally realize that the ball was in my court and that I could have, do, and be anything I wanted.
In a word, it was responsibility. Taking full responsibility for everything that occurred in my life experience, going back to my childhood opened up a new world to me, and in turn, a new life.
This began to occur slowly at first, then picked up steam, and now I am able to change my life at the speed of light, sound, and thought each day. Once I mastered the art of restarting and pivoting, everything changed.
My results have been nothing short of phenomenal. Since shifting my mindset beginning in 2006, I've become a bestselling author of more than twenty full-length, non-fiction books, a public speaker, and a marketing strategist. My business is a global one, yet I am able to run it from home, or from wherever in the world I happen to be, all with only a laptop computer and an internet connection, along with my thoughts and ideas and the desire to serve others in a way that will make a difference in their lives.
The time and financial freedom that comes from this work, and I use the term "work" in the loosest form imaginable is something I never dreamed would be possible in my life experience.
Instead of feeling like I have to work each day, or need to work in order to make enough money to pay my bills, I feel honored to "get" to work in this way.
This work consists of writing, marketing, creating, and mentoring. Along with raving fans around the world, I work closely with fewer than twenty solopreneurs and business owners from around the world.
Again, I'll take you back to my previous life I mentioned earlier. I ad wanted to write, but did very little writing over the years. I wanted to be known for something, anything yet I was not willing to take the time and do the work required for such recognition.
In short, I did as little as possible and only what was absolutely necessary to achieve the smallest goal. By doing very little and seldom finishing what I had started, I set myself up for failure on a regular basis.
I was not willing to do what it takes to achieve greatness. Mediocrity became my modus operandi and every little thing in my life reflected my actions or lack of action. And the funny thing was that I had become a perfectionist in the process.
Perfectionism kept me from starting and completing even the smallest of tasks. It was more acceptable to me to not even try, than to attempt to do something that was sure to come our less than perfect. I was a prisoner of my own doing, when all I had to do was to take action, improve my skills 1% each day, and achieve my goals.
That's right; if you desire a life of freedom, independence, abundance, and joy, all you need to do is to set a small goal and then take small steps each day to move yourself closer to achieving that goal. I wanted to write, so instead of setting a goal of writing and publishing a thirty thousand word book, I set a goal to write and publish a two hundred fifty word blog post… every day.
Then, I decided that if I could do this one hundred days in a row I would have the beginnings of an oeuvre of writing. I will tell you that I did not write and publish one hundred articles over the next one hundred days… I achieved this goal in only seventy-eight days!
What Does Freedom and Independence Look Like for You?
I like to talk about independence as having your own business, so that you are independent from an employer. It's true that this can give you the freedom to travel, choose your own work hours, and make your own decisions. And you can create income that is active or passive — the latter giving you even more freedom. But it's also true that your new bosses are the customers and clients you are serving. This is a great thing, because it allows you help people, as long as you remember you do have to serve them to help them.
True freedom and independence, in my opinion, is more internal. It's freedom from fear and anxiety, freedom from the boundaries that we have created or that may have been created from experiences in the past. It's the freedom to…
Schedule your time in a way that makes sense for you
Get involved with the people and activities that make your heart sing
Create a lifestyle by design that makes life worth living in every moment
I wish you true freedom and independence, today and every day!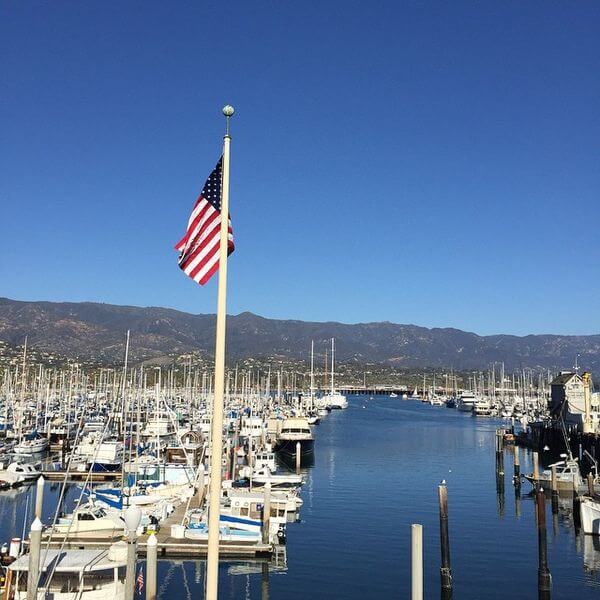 As I make my way through Terminal 2 at the Helsinki Airport, I come to a new appreciation for what freedom means for me. The carousel begins to move. My fellow passengers join me in moving closer. One at a time, the suitcases and other luggage snake their way towards me and I reach down to gently lift mine up and set them down next to me. My adventure has begun and I am eager to play full on as it unfolds.
I'm Connie Ragen Green, understanding that freedom will never truly be free and that one small victory for man doesn't necessarily translate to a victory for all mankind.