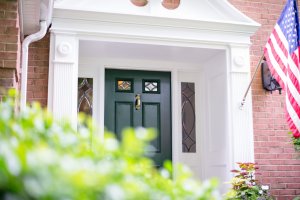 It was the summer of 1983 and I had passed the real estate exam on my second attempt. The first time I had failed by five questions and told myself I probably wasn't smart enough to be in real estate. A close friend told me that was just "stupid thinking" and encouraged me to try again. I believed the second test, a different version administered six weeks to the day later in a stuffy downtown Los Angeles high rise, was easier than the first. I never said that out loud and just counted my lucky stars that I was now ready to start my career as an agent with Gribin von Dyl's Sherman Oaks office.
Ira Gribin and Lou von Dyl owned the company and Ira's son Steven was in charge of sales training. Each morning for four weeks I climbed the stairs to the training room on the third floor. I did not realize at the time how fortunate I was to have connected with this group of smart and dedicated people. Three years later they sold their eight offices throughout southern California in a landmark multi-million dollar deal but by that time I had moved on to another office and was ready to take the exam to become a broker in my own right.
This was all before technology became commonplace in offices and before the internet was a part of daily life. It was also before I truly understood the value of marketing and its effect on almost everything related to business.
But this story is about what happened after I graduated from the Gribin von Dyl sales training. It had been a rigorous four weeks and I was ready to get started.
My first goal was to arrive early and get my desk set up. We shared desks and I had been assigned a locking top drawer on the left hand side. I quickly realized how awkward this would be and began counting the days until I could have the coveted top middle drawer or at least the top drawer on the right side. I slid my papers and a small hairbrush into the drawer, closed it tightly, carefully pulled out my key, and stood up to look around.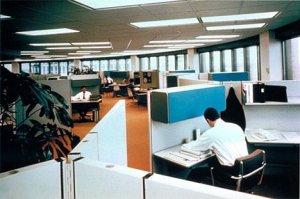 The office was arranged into cubicles and sections. Mine was in the middle of the office, meaning that I could not see out the plate glass window facing the street or even out the back door that was always left wide open without standing up and moving several feet to the right or left. I did see some people talking in a small group and went over to introduce myself.
They were pleasant enough and each one shook my hand while saying their name. They asked what I had done before coming into real estate and I thought before answering and then gave them an abbreviated version of my adult life. I shared that after college I had worked as a merchant teller at a commercial bank and also as a claims adjuster. But I wanted to be in real estate so I took the exam and here I was.
They were not impressed and excused themselves. One woman remained and she took the time to speak with me. Her name was Molly and she had been in real estate for forty years.
Now I was a twenty-something and could not imagine myself standing in this office forty years from today. But where would I be at that time in my life? I did not have any idea. I just knew that I wanted to be involved in the world of real estate to help others to have a home and to begin investing for myself. Molly then asked me a question I had not previously thought about answering for myself, or even thinking about for that matter.
"Have you saved up enough money to pay your bills for at least the next six months?"
Her eyes softened as she waited for my reply. Her sweet smile landed on me just right and I knew I could trust her. I now had a friend in real estate.
"No. But Ira and Lou and even Steven said we could have a listing and a sale during our first month if we followed the steps they shared with us and followed through regularly."
I knew I sounded like a commercial for Gribin von Dyl's real estate training program. They had sold me on the wonderful world of real estate and life as a sales agent and I was excited, if also a little nervous to begin.
"Yes, that's true." Molly lowered her eyes and then looked at me dead on. She didn't say anything more and I had learned in my sales training that the next person to speak in this situation loses.
We both sat down on the dark brown vinyl sofa in the waiting area. The traffic on Ventura Boulevard was whizzing by on this hot August day while we were safely cocooning inside the air conditioned office. This also might mean fewer people would be coming in during the six hours of "floor time" I had been assigned for each week. But now that thought felt small compared to what Molly was attempting to tell me. She finally broke the silence.
"Even if you make a sale or take a listing today, the deal is not likely to close escrow for at least two months, even during the best of times. Interest rates are going up right now so transactions are taking a little longer."
She went silent again, allowing me to take this all in and to prepare for my next question.
"So, what do I do?"
I laboriously got up from the sofa and let out an audible sigh. Now I felt dejected and wished I hadn't got into this conversation in the first place. My mind drifted to taking a part-time job at a department store or even working a few shifts each week at a coffee shop. I needed to bring in some money and if that was two months away, or even longer that just wouldn't do.
Molly was on her feet again, mirroring my body language in what I would later learn as a classic sales move that works to build rapport with your clients.
"There is always a solution to every situation."
She hadn't used the word problem so I was once again hopeful for my real estate career to sustain me.
Silence again. Molly was teaching me as she tortured and teased without words and I succumbed to her lesson.
Over the next half hour she taught me more about sales, real estate, and myself than I ever thought could be possible in so short a time. Then we took a short bathroom and coffee break and agreed to reconvene in fifteen minutes.
I returned to my desk and unlocked my personal drawer. From it I withdrew a small book which I presented to Molly in both outstretched arms when we met up again.
She held it up to the light from the plate glass window as if it held a secret phrase that could not be seen with office lighting.
"The Tao of Pooh, she read. By Benjamin Hoff."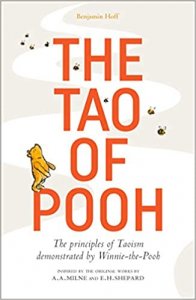 This book had been published in the spring of the previous year and given to me as a birthday present by my mother. The author had intended it to be an introduction to the Eastern belief system of Taoism for Westerners. It begins with a description of the vinegar tasters, which is a painting portraying the three great eastern thinkers, Confucius, the Buddha, and Laozi sitting over a vat of vinegar. Each tasting the vinegar of "life," Confucius finds it sour, the Buddha finds it bitter, but Laozi, the traditional founder of Taoism, finds it satisfying. The story unfolds in a rhythmic way, backing up this analogy.
I told Molly the story of how my mother had checked this book out at the library as soon as it was available. She has always been interested in Eastern religions and philosophy and was curious as to how Winnie the Pooh could be connected. She hoped I would enjoy it and it had quickly become a favorite for me. It was still on The New York Times bestseller's list and many people were becoming interested in Taoism.
It's interesting to note here that twenty-five years later I would meet Benjamin Hoff's nephew, Geoff and that our lives would become intertwined in a magical way. We were at a marketing event in Austin, Texas and he said something about Winnie the Pooh. I then said something about the tao of pooh and he matter of factly stated that his uncle had written a book with that title. He was a writer and came from a long line of writers on his father's side of the family. His father was a poet of some acclaim who now lived in mainland China. Geoff's dream was to visit him there but passed away in 2015 before he could make the trip.
Over the next two days I thought about the strategies Molly had shared with me and was ready to take action. She had said that thinking about anything could only take you so far and I agreed. The solution to my problem was to work actively on making a sale and taking some listings, but with the immediate intention of arranging a lease of a rental property in the short run. It turned out that I would be paid almost immediately when a lease was signed and that was exactly what I was interested in at that time.
Our office had rental listings in a white binder that was kept on the top shelf of a locked bookcase next to the restroom. I'm not sure why they would be hidden away like this but Molly did have the key. I poured over them for two hours before choosing a new apartment building less than a mile from our office. I asked Molly why almost all of the units were still vacant if the complex had been completed almost two months ago.
"Location, location, location," she answered with the smile I had now become accustomed to her wearing.
I drove by the building that afternoon and it was gorgeous. The modern architecture was quite appealing. I parked and walked around to the side and could see landscaping that had been meticulously cared for so that the tenants would have a small park-like setting to enjoy. No one seemed to be there for me to ask so I drove back to the office and put my plan into action.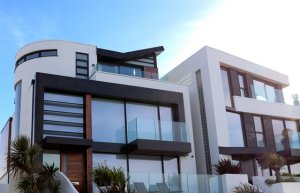 I called the office of the Recycler, a publication that had listings for everything you could imagine. I placed a small print ad that described the one and two bedroom apartments that were available for lease. When people called I told them that I would be showing each of the units on Sunday morning and to come to my office at eight so they could follow me there.
On Sunday morning, at not quite eight o'clock and before the summer sun was high in the sky my people began showing up. There were half a dozen cars and one large truck. When everyone who had called me had arrived we formed a caravan to drive over to the property. One by one I unlocked the doors of the vacant units and let the people walk through them on their own. At some point one person asked to see the balcony and several people followed us as I unlocked the French doors and went outside.
In an instant I knew why fourteen of the sixteen units were still vacant after more than two months. Although the building was new, the location was highly desirable, and the apartments were spacious there was one drawback that was glaringly obvious when you stood out on the balconies. This building sat adjacent to the Ventura freeway north on ramp. As some of us gathered to see the view a car drove up the on ramp and paused at the red light that limited how many people could enter the freeway at a time. The man driving turned and waved at us and I waved back. To the astonished people standing behind me and waiting for an explanation I simply turned to them and said,
"Welcome to 'On Ramp View Estates,' where convenience is our goal."
I rented eight apartments that day. The man who had come in the large truck was the contractor on a large commercial project close by and needed housing for his workers. A couple signed up when they found out it was alright to have their large dog. And an older couple chose a one bedroom unit on the third floor because they said the combination of location, price, and easy freeway access made it a conversation starter that could not be duplicated. Ten days later I received my commission check for  over four thousand dollars. I took Molly out to lunch the following day.
I'm Connie Ragen Green, forever released from the confines of a cubicle and on a journey to do the same for others. Join me if you will and we can explore the open spaces of our minds and the world together, forever.