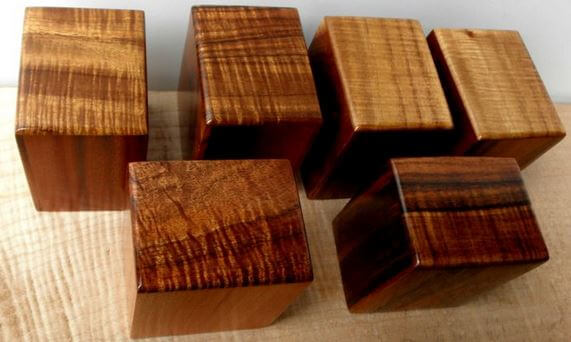 The little boxes were stacked high in the top area of the armoire, with a special shelf just above that for the six most recent ones.  Antique furniture wasn't her favorite, but this piece had been a gift from her Aunt Bonnie just weeks before she passed.
The previous one used for this purpose was a white chest of drawers. It had been put together mostly out of particle board and then sloppily painted with navaho white paint from the Dunn Edwards store. She placed the new box gently next to the others and stepped back to see it from a different view and perspective.
The system was perfect, or so it seemed, but it was stiff and methodical. All lined up in neat rows and stacked only as high as to not quite touch the hanging bar in the center of the armoire.
She was ready to get started. From behind the massive piece of furniture, the edge of the lawn chair was barely peeking out around the corner. She wiggled it back and forth, being careful not to tear the green and white vinyl webbing. After wrestling it loose, she placed it square in front of the armoire, moved slightly forward to swing the doors wide open, and lowered herself into the chair in one fluid motion.
Here she was, again. How long had it been since the last time? She counted on her fingers and determined it had been eight and a half months. Scooter had left the week before Christmas and now Teddy would join him four days after Labor Day. Fourteen in all and each one so special.
The tears began to flow and she wiped some of them away with the back of her hand. Some, but not all. She wanted to feel everything – the gift, the loss, the pain, the joy, the hope, the despair. The full range of emotions came through each time, and it was only through this ritual that she was able to carry on and finally look forward to the days that lay ahead.
She spoke out loud now as she continued…
Sasha was my first dog as an adult living on my own. I had accompanied a friend to the veterinarian's office when she had to take her cat in for some vaccinations. I remained in the waiting area while she went in to see the vet, or perhaps it was the vet tech.
There was a bulletin board and as I read through the announcements one caught my attention. A couple was selling their home and relocating to Florida and needed to find a home for their seven year old Lhasa Apso. The story and the photo was appealing and I copied down the phone number. The following day, I rode my bicycle over to their house and met Sasha.
They were an older couple and they meant well, but I believed I could better care for this dog than they were doing. We agreed I would take him to my apartment for two days and then let them know if it was a good fit for everyone.
They told me Sasha had never had a haircut and would sometimes stand on the top step in their pool to cool off on hot days. They said he had to be hand fed, but when I put some of the canned dog food they have given me on a plate and set it down on the kitchen floor, he gobbled it down and looked up at as if to say, "If you're going to take me back to them, please don't tell that I can eat on my own. It would hurt their feelings terribly."
A few days later I drove by the house and saw that the couple had moved. Peering through the windows, I saw only dusty hardwood floors and torn curtains hanging loosely off their rods. They were gone and Sasha was mine.
Several years later, I traveled to Florida with Sasha in the car and a friend driving a 16 foot U-Haul truck filled with my furniture and other worldly posessions. The intention was to stay for a year, but Hurricane Andrew and then a diagnosis of Stage 3 breast cancer would alter those plans. We rode it all out together, the hurricane in an accordion closet and the cancer in a hospital bed. We would return to California where Sasha would be diagnosed with epilepsy and I cared for him until it was no longer humane to do so.
Months later, my lifelong friend Tory would bring Mickey into my life. This tiny Yorkshire terrier had been living on a farm and was underfoot with the sheep and horses. The country life was not for her and she became a happy city dweller with me. Mickey thrived for five more years and finally succombed to heart failure. I had stayed up all night with her, sitting on the bathroom floor and running the hot water in the shower to make some steam. Even the Lasix was useless at this point and Mickey died in my arms before daylight.
She got up out of her chair and reached up for the wooden box that contained Mickey's ashes. "I love you, Mickey" she said.
Abigail was a Basset Hound who had belonged to my physical therapist. They had another dog as well – a Shar Pei – and when a family member offered them a condo they had to find homes for both dogs. I chose Abigail because of the way she had looked at me with those big, soulful eyes.
Being an "only dog" wasn't comfortable for Abigail, so I rescued Jack, a dachshund who had been born blind. In the beginning, Abigail would bark and make Jack turn his head away from his food dish and then swoop in to gobble it down before he could figure out what had happened. Soon, they became friends and it was as though they looked out for one another at times.
She took down the small wooden box with the name Abigail etched on the side. "Abigail, I love you."
The Ritual was more than thinking about the pet that was lost, saying their name out loud, and telling them she  loved them. There was also the Book of Common Prayer that she kept in the drawer at the bottom of the armoire.
In September 1548 a committee under the presidency of Thomas Cranmer, Archbishop of Canterbury, met to draft what was to become the first English Book of Common Prayer. It was authorized by the first Act of Uniformity passed on 15 January 1549 and published later that year. Various churches have recognized and used this in their services, and it was most recently updated by the Episcopal Church in 1979.
Each time, after going through the initial steps, I say these words aloud:
I therefore commit this body to the ground, earth to earth, ashes to ashes, dust to dust; in sure and certain hope of the Resurrection to eternal life.
No, they weren't going into the ground, but they did each deserve these meaningful words.
Jack settled in as the only pet, but eventually I decided it was time to add a new dog to the family. I had thoughts of getting a puppy this time. A picture of a Maltese settled in my mind and soon I found someone who had one left from their litter. I thought back to the last time I'd had a puppy. It was long ago, when I fell in love with a Boxer at the local pet store.
I named him Baron von Braun and took him for long walks before placing him in a crate and leaving for the day to go to work and then to school. A week later, I admitted to myself that I was not able to provide a good home for little Baron. I placed an ad in the local paper and the following Saturday a couple came over to meet him.
They had raised a Boxer who had died several months earlier. When they saw Baron von Braun and he ran up to greet him, they were convinced this was their dog, reincarnated into a new body. They looked at the papers and determined it was logistically possible, as Baron had been born just two days after their dog had departed.
"It's him!" they proclaimed, and I could not imagine finding a better home for this worthy creature. They said I could visit any time I wanted to see him, but after one phone call a few days later I decided it was best to let him go. I had called from the pay phone on the corner, and could hardly see through my tears as I trudged all the way back to the apartment.
I smiled as I drove over to see this Maltese puppy. The lady lived in a condominium about 90 minutes away, and explained that it was her brother who was the breeder. The tiny white snowball appeared from behind the sofa and I started to fall in love.
Then there was some commotion, and two little girls appeared at the top of the stairs. One held a tiny black puppy, and as I began to speak she tossed it down a few steps to her younger sister.
At that moment, I knew I had to take both of these puppies. I expressed my thoughts and then left briefly to take more money out of the ATM machine I had seen just a few blocks away on my drive there.
I named the Maltese Micah Samuel, after one of my students I had one year and the Yorkshire Terrier Sarah Rebekah because it sounded so beautiful when I called her name out loud. They were a handful, but I was confident I could handle the chaos until they got a little older and settled down.
A year later, Sarah gave birth to Kali and three others who did not survive. They had drowned in their fluid-filled sac before I got back home from the store that morning. Sarah was staring up at me and I focused on getting her settled in to feed this new life.
As soon as I could, I took Sarah to be fixed so there would not be any more puppies. But when she became pregnant months later, it was discovered that the veterinarian had not completed the procedure at the time. There were three new puppies, and the tiniest one died within a few hours. I was out of the country during this week, and family members named the two surviving puppies Teddy Roosevelt and Barack Obama. Teddy's name stuck, but for reasons never discussed at our house, Obama became Scooter and quickly answered to that name.
Sarah was the sweetest creature you could ever imagine. She became a regular at the two local hospitals and seemed to love being pet or held by people of all ages as we went up and down the halls on our monthly visits.
Mooch joined the family next. She was a cat! I had grown up with cats who lived mostly outdoors and only stopped by to eat and be scratched behind the ears. I was taking some classes at the local college and one of my professors had mentioned that her friends had kittens they needed to find homes for before the weekend. Their cat had got out one night and the result was five kittens they did not want to keep. I went over to their house and they were hiding under the bed.
The man got a broom and forced them out. I chose the prettiest one. She was a tortoise shell with green eyes and I found out she was a female when I let her out of the carrier back at home. I had saved her life, but she thought of me as the person who took her away from her family. Until she took her last breath she would not let me close enough to pet her, but I did talk to her each time I saw her. She and Scooter became friends and often snuggled together for a nap.
She took down the small wooden box with the name Mooch etched on the side. "Moochie, I love you."
Maggie was the companion of my dear friend and writing partner Geoff Hoff. She had belonged to a writer he had met once at a conference, and she called him one day to ask if he could take her. She had a new boyfriend who claimed he was allergic to cats, and she didn't want to chance that Maggie would get out and not return. Geoff was the kindest soul who walked the earth, and his previous cat had died almost a year before. Maggie had found the home she deserved.
She loved being Geoff's writing assistant and would throw her body on top of his keyboard until he would pick her up and spend some time with her. On the day Geoff passed away, I knew that Maggie would come to live with me. She became a "writer's cat" and imagined herself as a co-author.
Over the years we've lost all but Maggie. In each case, they died of natural causes and at advanced ages, as if that makes any difference. I tell myself that we did our best with each of them, and that they were never mistreated or left alone for extended periods of time. Considering the circumstances people all over the world are exposed to, these creatures led privileged lives.
I therefore commit this body to the ground, earth to earth, ashes to ashes, dust to dust; in sure and certain hope of the Resurrection to eternal life.
NOTE: This post is a work in progress and I will continue to update it until I feel that
I have shared everything I wanted and needed to with you.
I'm writer, marketer, and entrepreneur Connie Ragen Green and would be honored to connect with you.