Tale of Two Cities: Why I Choose to Live a Double Life
When I started my online business in 2006, I moved 30 miles north of where I'd been living for much of my life to a newer city called Santa Clarita. It was the northernmost suburb of Los Angeles and in the TMZ – the 30 mile zone – making it popular for film and television production.
That first summer brought record-breaking heat and I decided to drive to Santa Barbara to spend the entire day a couple of times each week. It took about 80 minutes to drive the 80 miles (128 km) and I cherished every moment of the journey.  I'd forgotten how much I loved being at the beach in Santa Barbara over the years.
There was Wi-Fi throughout the city so I could set up my laptop or iPad and do some writing. I made new friends and connected with people I'd known in the past who had now relocated to Santa Barbara. I visited the Rotary Clubs, known as part of Group 8 on the Central Coast and was welcomed as a visiting Rotarian. It was fabulous and gave me great hope for my future.
Three years later my business had taken off in a big way. I then decided to have a home in both of my cities, giving me a life I never could have imagined. That's my tale of two cities, and now I can't imagine choosing either location over the other.
There's some overlap between the people I know and activities I engage in while in either location. For example, I was at a three-hundred person, milestone birthday celebration a couple of years ago and ran into some mutual friends of the woman being honored. For a moment my head was spinning, as I said hello to them in the city where I had no idea they also had connections.
This delicate dance of living two lives suits me, and adds an air of mystery and intrigue to my daily life. Driving through the rolling foothills and meadows in Santa Clarita reminds me that this suburb is bursting at the seams with a variety of issues. As I make my way westward along Highway 126, the winding roads are sparsely populated most of the time. When I can see the ocean less than an hour later, I finally exhale and feel my energy level increase by the moment.
There's a city called Ventura where the mountains meet the Pacific Ocean. I can't drive through this part of my trip without thinking about a woman who was first my friend many years ago.
Paula's Pivotal Journey
Paula Pietruszewski was the biggest girl in the 6th grade. She was not only taller than anyone, especially the boys who hadn't yet experienced their growth spurt, but she was also very wide, though it seemed she was solid and not flabby. When she arrived in the early spring we smiled at each other on the way to recess and became fast friends.
As we got older our paths seldom crossed. I knew she had gotten married right after high school. Then she went away to college and returned about two years later, alone and lonely. She moved away a year after that, but no one knew the details and I didn't make the effort to find her.
Paula had been very close to her parents. There was an older sister I'd only seen a few times, and an eccentric aunt who lived in Chicago. But my memories are of Paula being more like a friend than a sister or a daughter or a niece. It was when I read in the newspaper about her folks being killed in a private plane crash that I decided to get back in touch with her after all the years.
As I walked up the steps, I heard the screen door creak. I had to get to the top of the stairs and on the porch before I recognized her peeking out from inside the house. She emerged and we embraced in a hug that spoke volumes. My friend was back in town and we needed each other now more than ever. I'd made reservations at a place overlooking the beach. It was a short drive and would give us the afternoon to talk.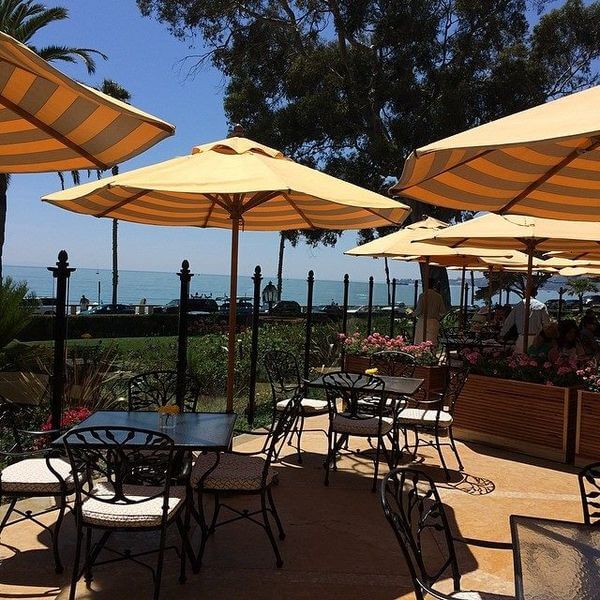 I allowed her to take the lead and she quickly began to explain what had happened. Her parents, Frank and Jackie had gone up in the aircraft with a business associate. They'd been up with him many times before. But this pilot must have had a heart attack or a seizure while they were at thirty-thousand feet, causing the plane to plummet to the ground. At this she teared up and I pulled my rattan chair closer and took her hand in mine.
Paula's Aunt Cathy was already on her way to California from Chicago, insisting on driving her own car. Perhaps she was nervous about flying after her brother and sister-in-law's accident, or maybe she wanted the flexibility of being in her own vehicle. She was to arrive the following day by noon, and I agreed to spend the night so we could catch up on the last  two decades of our lives. I wanted to make her laugh, even if it didn't feel as though there was anything funny right now.
Then she began to open up to me. Paula described the jobs she had taken over the years… bartender, waitress, retail store manager, personal assistant to a fiction writer, and night manager at a coin laundry. No, she hadn't finished her last year and a half of college. Yes, she was ready to do something more with her life. No, she had no ideas as to what she really wanted or how she would begin. I leaned in and asked her what her plan was to start a new life.
"I'm going to pivot," she announced. Her voice went up on the last syllable, making her statement become more of a question.
"Yes, pivoting sounds like a plan. "Pivoting Paula" will be a force to be reckoned with. How may I help you with this plan?" I asked, standing up to stretch and to smell the red and orange hibiscus flowers that lined each side of the porch stairs.
"You can tell me how you've managed to live in two cities for over a decade now. I want to do this as well."
And so that's where I am right now; I'm turning my own pivot and choice to live a unique lifestyle into a tale of two cities that others may follow. How does this begin? By first committing to making it happen and next, in finding the right person to guide you to success and freedom in a way that will best serve you.
I'm Connie Ragen Green, creating my own tale of two cities day by day. My wholehearted belief is that we are at an important junction in the history of the world right now. At this moment, so much of what you and I have come to expect from our life experience is shifting, and we must give great thought to and take massive action around what and how we will proceed going forward. Reach out to me to share how this concept may be unfolding and manifesting in your life and I will do the same…