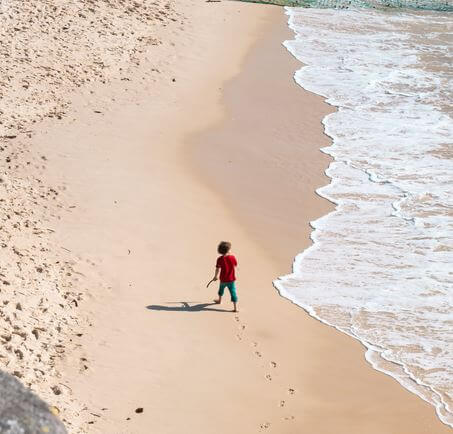 Whether you've been walking a kilometer in someone's shoes, or only an eighth of a mile the results speak for themselves. This is a true story and one I had been reluctant to share, up until now.
You don't know much of anything about someone else, until you've walked in their shoes. No matter if it's someone very close to you, such as a spouse or partner, child, sibling, or parent, or if it's a friend or co-worker or colleague, the truth is that you do not have an idea of what their life is truly like unless you have walked in their shoes. This is a story of walking a kilometer in someone's shoes…
I have an extended family member who is improving slowly, after having open heart surgery almost three weeks ago. During this time, I chose to do the work he does in caring for his home and animals. It's been a humbling experience to walk even part of a mile (or kilometer) in his shoes.
Although I've known for years that what he did took much time, effort, and caring, I now have a renewed appreciation for how he has done it without complaining or asking for help.
This man, Erik is his name, was born at the start of World War II in the small village of Dagenham, England, an impoverished borough about a half hour's drive from London. The daily air raids took their toll, so when he was six and his brother, Sven was nine the family relocated to the town of Vallentuna, an hour outside of Stockholm, Sweden where his father's relatives took them in.
They were as poor as church mice and both worked twelve hours a day in a nearby factory. He tells the story that his mother was off on Wednesday and Sunday, and his father on Thursday and Sunday, and that they were the only people in the town who did not attend church on Sundays because they were simply too exhausted. They also allowed the boys to stay home from school many Wednesdays and Thursdays, in order to spend more time with them.
When he was sixteen, Erik had a crush on a pretty blonde-haired girl in his class at school. But that summer she was assigned to the academic track for the following year, while he was to attend to the vocational school, so the romance never had a chance.
He was so hurt by this that he jumped at the chance to date Natalya, a Russian immigrant four years his senior, the following year. Natalya worked as a waitress while he studied to became an airline mechanic. Within a few months they were married and headed to her native Finland to start their new life.
He soon learned that she had a daughter from a previous relationship. The girl, Kira was staying with her grandmother and great aunt in the town of Turku, Finland. He never asked whose child she was, and Natalya didn't discuss the details with him. Soon after there would be a new baby, a boy named Luka, but the situation between them led to the child being given to the local orphanage for adoption. Another son followed, but the damage that had been done and the trust destroyed by her actions led to an unhappy marriage.
He would only see his parents two more times over the next decade, and when they passed away Natalya would not allow him to travel to Sweden for the funerals and to gather some of his books and other items he had left behind. They finally divorced, and Erik referred to this as his years of being alone. As he shared this story with me, he showed a worn photograph of him with his mother and brother taken during the Blitz, right before they were able to move to Vallentuna, Sweden. His eyes misted over as he talked about the divorce and no longer living with his son as being a darker time than when the air raids were an almost daily event.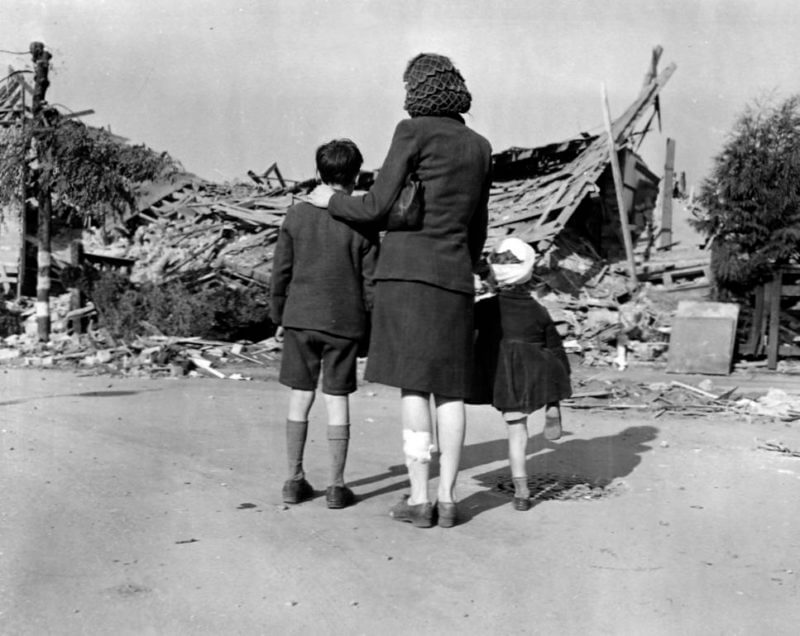 I met Erik on a balmy April evening in 1992. I'd taken a one semester sabbatical from my teaching job to work for the Department of Transportation in Miami. When the riots began in South Central Los Angeles, I flew back to check on my elderly mother. Long-time friends invited me to a cookout and when I arrived I was greeted in the driveway by Erik's smiling eyes and warm, two-handed handshake.
Within a week we were 8,000 kilometers (about 5,100 miles) apart in our respective cities, faxing letters back and forth and getting to know each other. Then we both got busy and the letters came to a pause. In August of that year I survived the wrath of Hurricane Andrew, and in October I was diagnosed with Stage 3 breast cancer. Thoughts of my friendship with Erik were replaced with ones of rebuilding my life after a natural disaster and a catastrophic illness.
Long story short, Erik and I reconnected in 1994 and were married that summer. I brought his cat, Kisu, back with me from Finland. Erik arrived in Los Angeles a few weeks later with two suitcases and a small box of items he had refused to part with during the journey. His personal effects arrived on a ship about two months later. The shock of moving from a village of two thousand people in Finland to a suburb of the populous San Fernando Valley in Los Angeles was more than I could have anticipated.
The marriage didn't last; the friendship and connection with his family grew into something that had been missing in my life for four decades… connection with people in a loving and respectful way. We went our separate ways, yet we would be connected for life. It felt right for each of us.
I had no idea the divorce would be so painful for him to accept. It would be years later when I discovered that he had taken it much harder than I had realized. He was wounded at the core. It seemed that I had not known him at all during our years of friendship and marriage. I could not rewind the clock, but I could make it right, or at least better with some dedication and effort. I did not know this man at all, but I was willing to try.
Over the years, I've believe that because I'm an introvert it's been a challenge to get close enough to people throughout my life to understand truly what makes them tick. But that's an excuse, not a reason to treat anyone poorly. It was awkward for a few years, but I was determined to make our friendship work on some level.
During the summer of 2000 the first grandchild arrived. It would be a year before we could see her, and when we did the relationship I was building with Erik expanded like the Grinch's heart growing several sizes larger. Three weeks later 9-11 descended upon us, and the family in Europe said they believed they would never see either of us in person again. I assured them this would not be the case, but the proof would be in the pudding of future visits. These visits came to pass and they learned that I was a person of my word.
In 2006 I started my online business and simultaneously resigned my teaching career, gave away my real estate clients, and built a home in a new city thirty miles from where I'd lived during all of the years I'd known Erik. We were both busy with our respective lives at the time, so I hadn't even mentioned the upcoming move to him.
Then I needed his help. Could I ask him to give up his apartment and move in to the new house with me? Did I deserve his help after all this time? I thought long and hard about how to present it to him in a way that would make sense for both of us. It wouldn't hurt to ask, and I would be coming from a place of love. I invited him to drive up to see the new house with me. It was in the final stages of being completely built and to receive the coveted "Certificate of Occupancy."
It was a cold day in March and there was ice on the windshield of my car. We didn't talk much as we made our way out of the San Fernando Valley and into the newer community of Santa Clarita. When he finally spoke, I could hear so much in what he didn't say.
The new neighborhood was an affluent one, with new trees lining the streets and shiny cars in the driveways of the homes that were recently completed. I could tell that Erik felt somewhat uncomfortable in this setting, as did I. I can remember making some comments about the small differences in these communities, but he changed the subject. Would this affect his decision?
A month later I called him to find out what he had decided to do. He was matter of fact when he told me that yes, he would move in to the new house. He had already told the landlord at his apartment building he might be moving, so now it would be final.
I knew that he was concerned about finding work in the new area, so I addressed this elephant in the room first.
"I'll be meeting lots of new people, so I'm sure you'll have more work than you can handle very soon." His silence told me that he didn't quite believe me, but experience had taught him that I was a person of my word who could be trusted to come through for him in all matters, except those of the heart.
This is Part I of this story. Please check back to read more of how walking a kilometer in someone's shoes makes a difference in your relationship with them…